Discover the beauty and variety of Chicago through the eyes of a 30-something-year-old German who loves art, good coffee and window shopping. Let's explore the huge variety Chicago has to offer together.I will give you insights into the wonderful, vibrant and diverse city of Chicago with general hints, hidden gems and detailed guides for the different neighborhoods. No matter if you are a tourist or you are living here. Enjoy my tips and tricks and let me know if I missed anything! I love to explore new places and give these lists a constant update!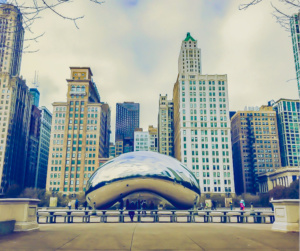 Almost one year ago we packed our stuff and moved to Chicago. It's unbelievable how quickly time goes by when you have fun.
There are a lot of stereotypes about Chicago. Many of them are true and some of them are totally exaggerated. In the following, I tell you 5 things you should know when thinking about moving to Chicago.
Read More »
QUESTIONS? FEEDBACK? COOPERATION? EASY-PEASY: JUST SHOOT ME A MESSAGE
When completing this form your name, e-mail and message will be collected in order to deal with, and only in relation to, your enquiry. Please read our Privacy Policy to see how your data is used and stored. 
ARE WE FRIENDS ON SOCIAL MEDIA YET?
SIGN-UP FOR THE SHARE THE LOVE NEWSLETTER