How coaching will help you living a happy life abroad
Professional coaching is a great way to gain new direction in times of turmoil, but it is also a great tool to gain new insights on how to achieve your ambitious plans. 
Co-active coaching is all about establishing a collaborative relationship between the coach and the client. It is the goal of the coach to empower the client to find their OWN answers. It's about exploring options and creating awareness of underlying obstacles rather than rushing to a quick solution which is more practized in consulting. 
The foundation of co-active coaching is an open and collaborative conversation. 
The beauty of coaching understands that you as the client are already resourceful and that you need a tool to uncover the information that is already there but that is blocked. 
Co-active coaching encourages transformation as long as it is along with your values and has an empowering effect. 
Most importantly: Coaching is not about "fixing" you, but it's about helping you grow.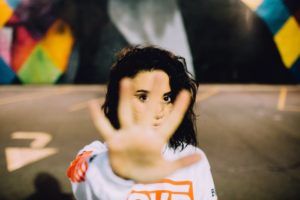 If we are honest to ourselves, saying YES is far more comfortable than saying NO to someone. In this blog post, I want to introduce you to the concept of saying NO, why we need to train this as a muscle, why it is especially essential for expats, and how saying NO can improve your personal quest for happiness.
Read More »
Do you want to find out more about the coaching packages? Send me a short message and I will get back to you: