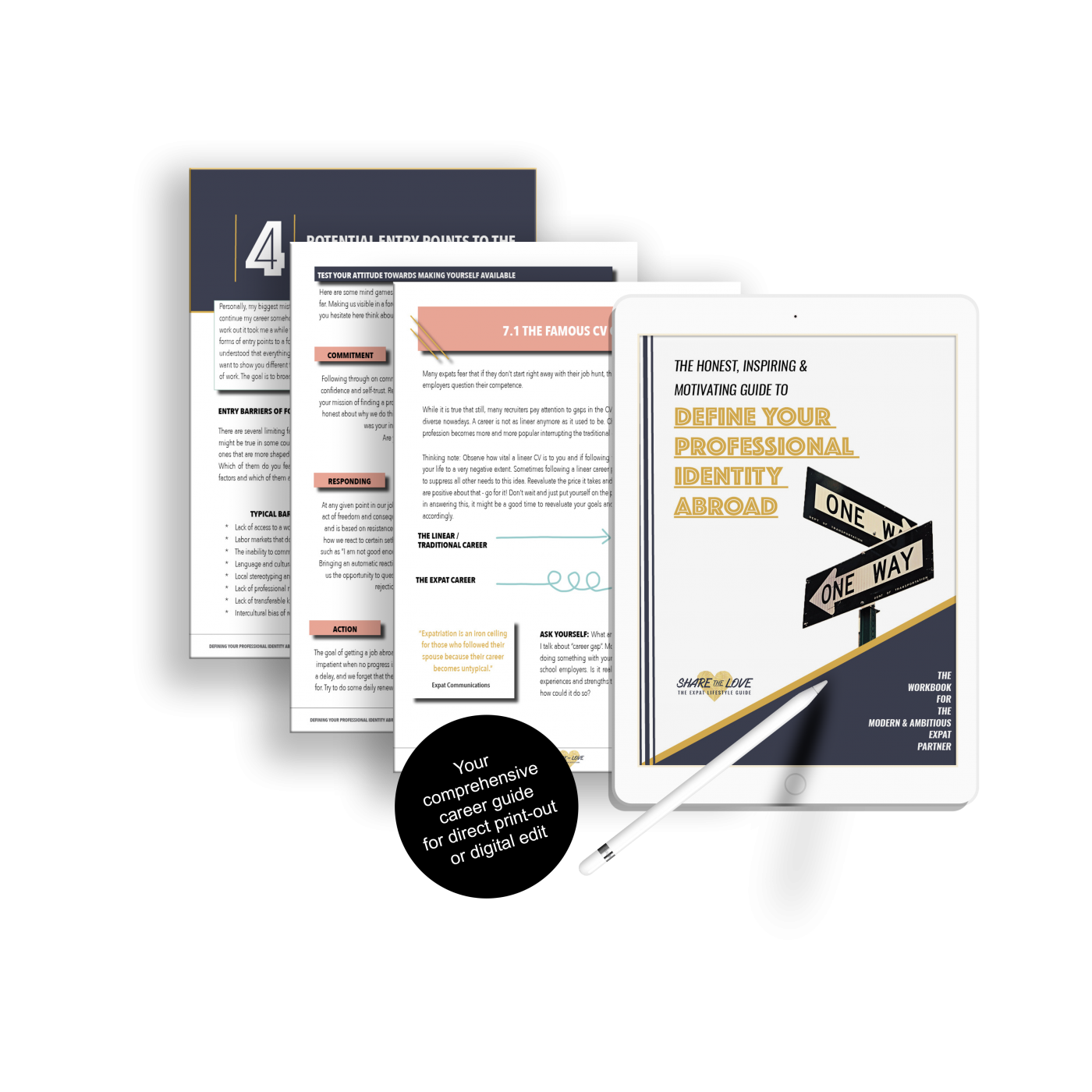 Expat Partner Career Planning
Quitting your job and joining your partner abroad does not need to end your professional career. Learn what options you have and how to define what you really want during your time abroad. Make it to your own personal journey and get the most out of it!
The workbook of > 150 pages is a mix of latest Expat research, coaching frameworks & exercises, expert Interviews, straight-forward real talk, reflection that equips you with your next action steps.
"I wanted to tell you how much I loved your workbook. I find it is an amazing tool for expats that are beginning their journey or someone like me that will be moving for the third time! I wish that I had that tool the first time that we moved because it was hard for my husband to understand what I was going through. So this time around I made the choice that he reads it too!!" Marlaine Legault
You are not alone -take Control of your Career as the Expat Partner
"It was great to meet Katharina for the coaching session today. It helped me a lot clarifying different questions I had. I wish every expat spouse would have the opportunity for such a coaching. I also recommend her workbook which I used the last weeks very much. It really helped me to get a clear understanding of what it means to go abroad, beeing an expat spouse, make yourself ready for the new job market etc. I strongly recommend to send Katharins's workbook to other spouses prior to their move. I am very happy that I was lucky to find her services myself and I would like to thank Katharina for her great job!" Claudia
Why finding your Professional Identity abroad is important:
of Expat Partners rate the process of finding a job as painful & long
of all Expat Partners are working during their time abroad
of all Expat Assignments are failing due to family issues
"I can't believe how comprehensive it is! You have done an incredible job and have created a resource that expat partners are in need of!" Dana Nicole
Thank you Katharina for this great workbook. I'm very sure it will be a great inspiration for Expats around the world! So if you are currently on the move to start a new Expat/-companion life this is a MUST read for you. You will find fantastic Expat Interviews along with great advices and the opportunity for your own reflection." Monique Menesi​
In October 2016, I became an expat wife, moving to California to support my husband's career aspirations. The majority of expat partners are unable to work. For the last 22 months I make up part of that statistic. Thankfully, I have enjoyed rewarding volunteer opportunities, and the academic challenge of an MBA. It was a massive honor to be interviewed by Katharina von Knobloch, and share my journey with her. Her website, share the love - a guide for the modern Expats, and her coaching guide, is littered with stories of inspirational woman, taking bold decisions to support their life partner, and in the process reengineer their lifestyle, and career. Very inspiring and incredibly helpful and authentic workbook !!! Lisa Ives
This workbook is an amazing resource for expat women. It has helped me to define my professional goals abroad and offers a lot of helpful different tools and inspiration for the job hunt! Jimena Duran​
Moving abroad can be a true life changer for the entire family and having someone like Katharina on your side, who is a clear expert in her field, certainly helps to navigate through times of uncertainty. I actively engaged with Katharina already before my relocation, which has helped me become aware of some of the potential ups and downs before the change kicks in. I found the workbook especially useful and read it as a preparation and even an inspiration on how to best use my time abroad. Simone Podcorny​
Print it out and put your hands on it or...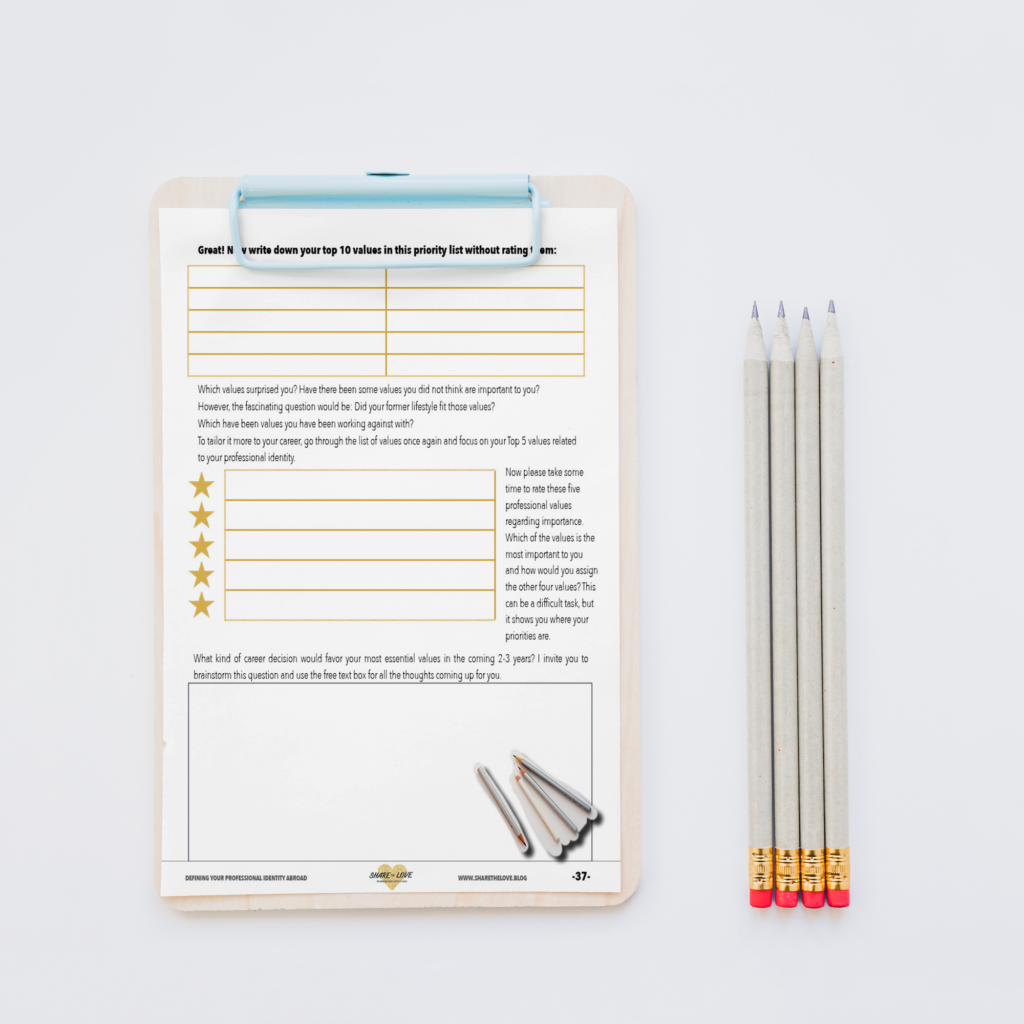 ...work with it digitally on your laptop or Pad