Looking for resources that will help you to navigate your career through life changes?
Over the last couple of years I have created tons of resources to help you plan a career after taking a break, packing a career in a suitcase for an international move, dealing with the challenges of an identity crisis when suddenly feeling stuck in the expat partner role or creating convincing application documents for your next dream job, 
You will find tons of articles here on the blog already. If you are interested in not missing out on new content or want to access one of my many more extensive studies and workbooks I invite you to the inner SharetheLove circle by signing-up to my newsletter.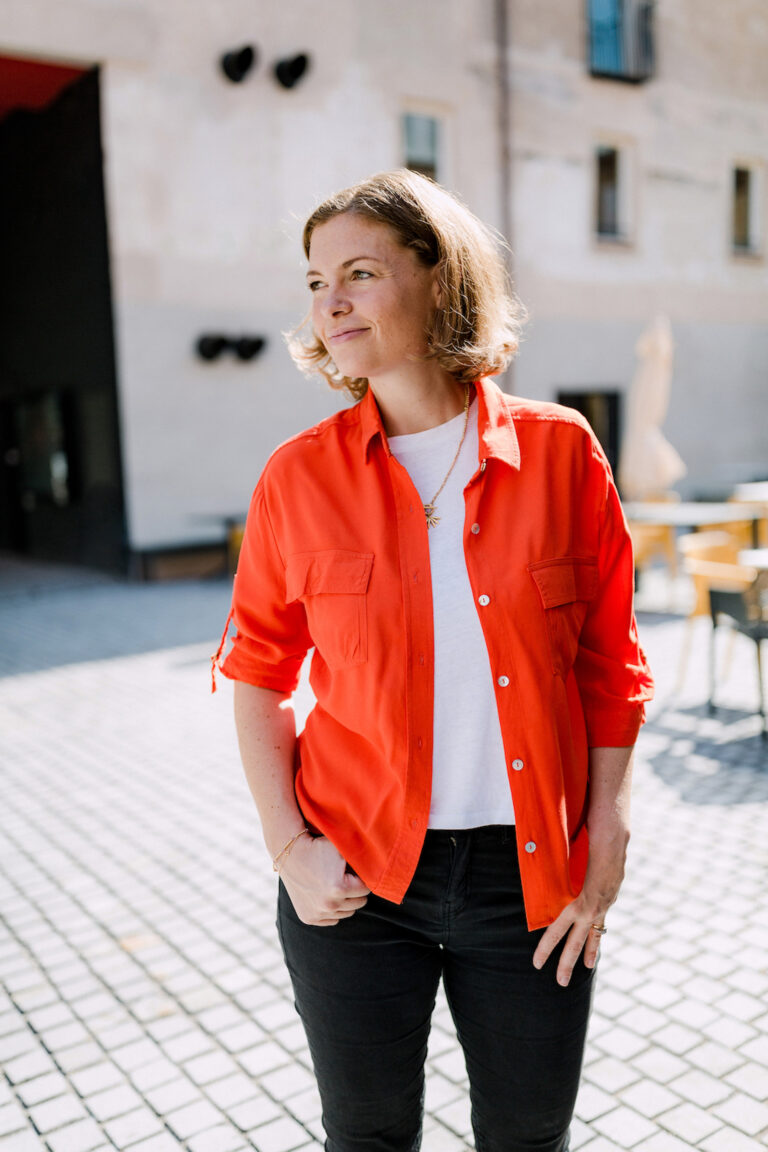 I welcome you to the inner SharetheLove circle. Once a week, I am sending out my newsletter with new blog posts, behind the scenes insights, interesting facts & figures and community events. 
Once a year I do a deep dive into a topic regarding global female career planning. Here is what I have covered over the last two years: 
Re-entering the workforce after a longer break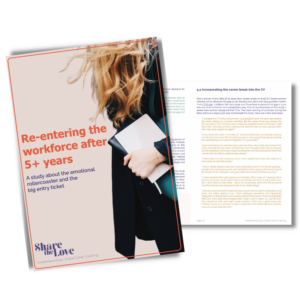 A career break is tricky to cope with for many women around the globe. Re-entering the workforce after taking some time to raise children, move countries, or take a mental break is a long journey that also includes rediscovering your self-worth.
In this new research project, I am shedding light on the stories of women who did re-enter the workforce and are sharing their personal strategies to land their dream job with a rather non-linear CV.
Female breadwinners breaking through the global glass ceiling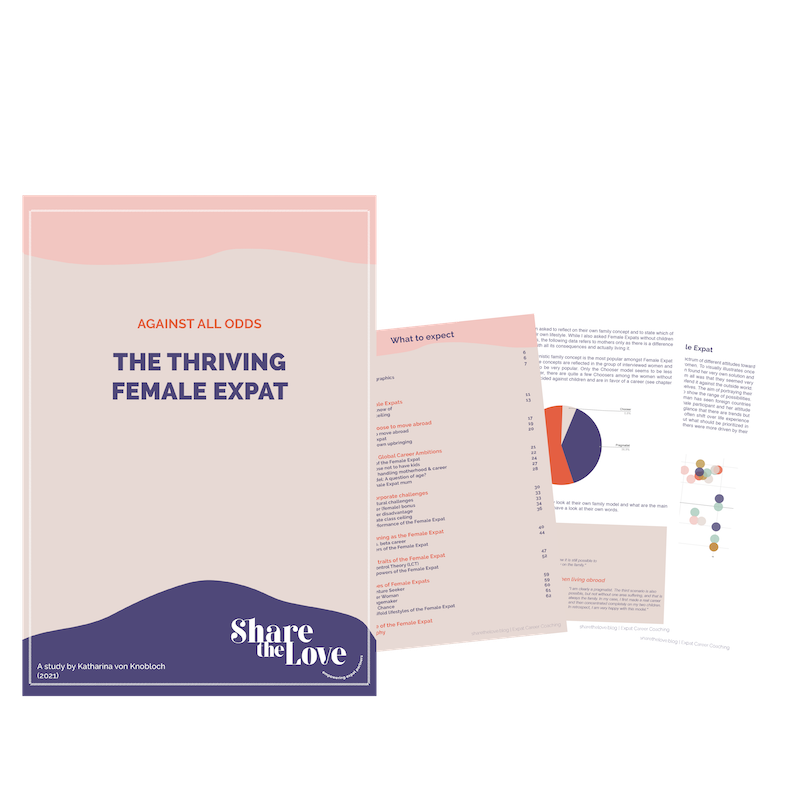 I interviewed 30 amazing women working abroad and gained valuable insights into:
The real trigger to move abroad
The struggle to have it all: A successful career and a family
The confident handling of opinions of others
The additional pressure as a woman in global mobility
The career drivers of globally-minded women
The 4 types of the Female Expat