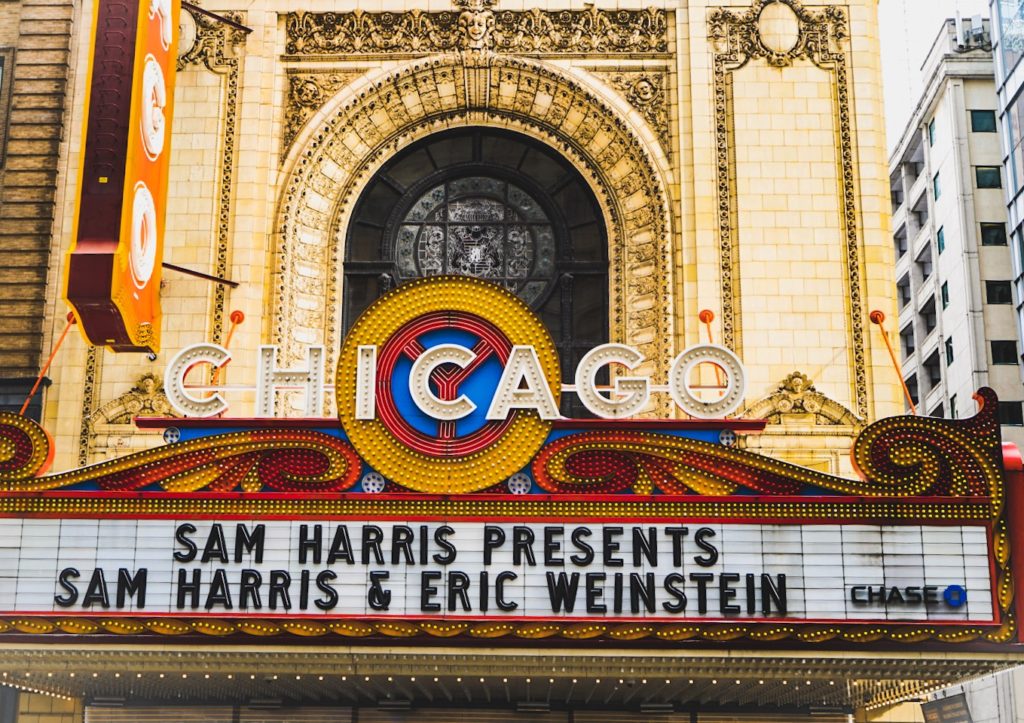 My personal "feels-like-home" places in Chicago
Best places to eat and shop recommended by a european living in Chicago
I am a huge fan of diving into a new culture and exploring new tastes, customs and ways how to do things. However, from time to time I enjoy feeling at home at a foreign place to feel energized again. In this blog post I will show you my Chicago gems for European spirit.
Terzo Piano: Authentic italian cuisine
Google describes this restaurant as "Upscale, contemporary Italian-Mediterranean restaurant & bar on the 3rd floor of The Art Institute." I guess this is an apt description.
Although it is part of the Art Institut Museum you won't need an entry ticket as the restaurant is separated from the exhibitions. Located on the third floor you will have an amazing view – no matter if you are sitting inside with a view to the Michigan Avenue skyline or outside on the terrace looking over  Millenium Park. 
The furniture is really nice quality and I just love the design concept of dishes, chairs etc. The menu is authentic Italian and if you are vegetarian it is not pricey at all considering the quality you are given. However, fish and meat dishes are a bit more pricy. 
I really recommend you to taste the Italian bread!
The service is very nice, the atmosphere is relaxed and it's a great place to slow down your mind. 
$$ – Coffee, bread and vegetarian are normally priced. Meat and fish can be a bit more pricy. 
3rd floor of the Art Institute
159 E Monroe St, Chicago, IL 60603
If you are coming from outside you can take the nice bridge directly from Millenium Park to the restaurant.
Caution: Only open during the day. Unfortunately, they don't serve dinner. 
Eataly: Best Bread and Pasta for home
We love to cook and as you might have figured, Italian is one of my favorite cooking styles. 
Eataly is a modern-styled shop selling very fresh and high-quality products you need for an authentic Italian dish. It is not very favorable. So, it is not my daily supermarket. However, for every special occasion, I go there to buy some really good buffalo mozzarella and truffles. They also offer fresh pasta and all kinds of great pestos. 
As it is a chain, Eataly was also located back home in Munich. However, I hardly went there as shopping for high-quality European food is the easiest thing back home. Munich is too close to Italy so I never understood the store location. Living in Chicago, the store is a pure blessing to satisfy my European eating cravings.
$$$ – Definitely pricey, in particular when you know what you would spend in Italy. However, for a special occasion definitely a winner!
43 E Ohio St, Chicago, IL 60611
Aldi & Marianos for typical german bread
Shopping for groceries in the US can get quite pricey! Especially if you want to eat fresh & healthy. While we most of the times use local supermarkets for our weekly shopping trips we go to the newly opened ALDI every couple of months. 
ALDI has actually adopted their product portfolio to the US market. However, there are still a few items like the typical German bread to shop. A friend of mine even bought a fondue set 🙂 
Fun fact: After living in the US for almost 1 year I totally got used to the lean back vibe at the supermarket counter. Either they help you pack your stuff or you can take as much time as you want without feeling pressured. While I was used to the fast-paced check out process back in Germany I guess I got Americanized in the meantime. Last visit to ALDI I was totally overwhelmed by the speed. I felt like a grandma 🙂
1836 N Clybourn Ave, Chicago, IL 606014
The gundis kurdish kitchen
Speed and the overwhelmingly high attention by the waiter is the most stressful thing for me in American restaurants. Americans love to order quick, get their meals fast and pay after finishing their dinner. Europeans on the other hand love to celebrate their dinner. A dinner can easily take us 3 hours and you have to ask the waiter for the bill – otherwise, he or she would not "disturb" you with the bill. In it totally normal to order another drink after dinner without changing location. I also find it a bit stressful to be asked a million time how the food is while I am eating or in the middle of a conversation. The best waiters are the ones you don't notice but immediately are in reach when something is missing. 
If you want to have this European feeling I can totally recommend the Gundis Kurdish Kitchen in Chicago. It is a relaxed Middle Eastern restaurant offering Kurdish cooking plus beer & wine, coffee & tea. All ingredients are very fresh and the quality of food is amazing! I love the spices and the mix of ingredients. The waiters are really pleasant. It feels like leaving as a friend than a guest.
$$ – Meat is a bit more expensive but totally worth the quality (according to my friends) Also you find very reasonable priced wine. I recommend sharing some appetizers before the main course. They also serve tee on the house at the end of your dinner. 
2909 N Clark St, Chicago, IL 60657
First I went to this place for good coffee and second I fell in love with the quality of bread. There are a couple of restaurants throughout the city and it's a cozy and convenient place to work or to meet with other people. Regarding the dishes they offer a huge variety of vegan and vegetarian options which I love and they play European classical music. 
It's also a good spot to buy fresh croissants in the morning. For a European the prices are insane but what should you do when you have a huge craving for a warm croissant in the morning. A girl has to live right?!
http://www.lepainquotidien.com

20 N Michigan Ave, Chicago, IL 60603
These are my European inspired locations so far. They all have one thing in common: They make me feel relaxed and I really enjoy the high quality of ingredients. Ok, maybe the ALDI does not let me feel relaxed but they give me my German bread which tastes fresh even after weeks open in the fridge. 
I would love to continue with this list. If you have any recommendations I have not mentioned above let me know in the comments below. 
If you want to stay in touch subscribe to the Share-the-Love Newsletter or follow my Expat Journey on Instagram or Facebook. 
Thanks for sharing the love and stopping by

Share this article with a friend and share the love:
Share this article with a friend and share the love: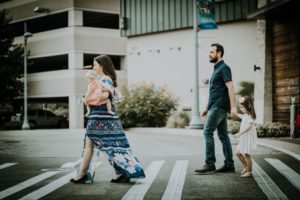 What do you actually know about expat partners and career planning? Numerous extensive academic studies have dealt with the question of how the career of partners who go abroad for a certain period of time for the partner's job is affected. In this article, I'll give you a quick run-through of some of the hot topics that are known about this.
Read More »