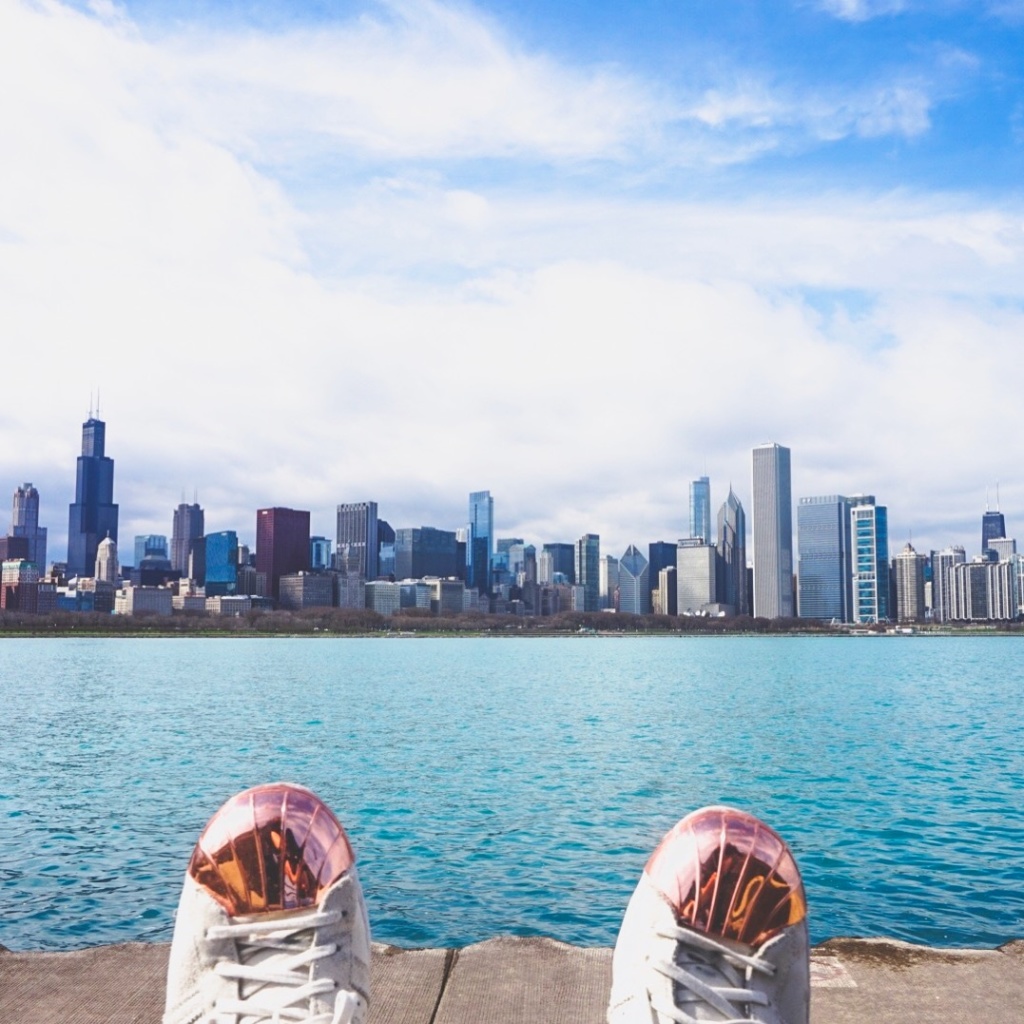 My favorite things to do in chicago
Chicago is one of the most exciting towns in the United States – and that is not just my opinion 🙂 Often I get asked about my favorite things to do, my favorite restaurants, bars and places to visit. As I am a fan of free travel guides to downloads I put all my highlights on a one-pager which you can download here. If you are more a person who wants to be convinced with pictures keep on reading. Enjoy the beauty of Chicago and send me a message when you are visiting!
Also follow me on Instagram (@sharethelove.blog) where I share my favorite spots in Chicago on a regular basis. 
Chicago is full of culinary highlights! If you want to make it easy on yourself you can just walk along W Randolph Street in the Westloop and chose any of those amazing restaurants. However, I have my personal favorites which are: 
The Allis is brunch, lunch, dinner, and bar location all at once! It has a very modern decor and great food. My German friends call it Hipster Paradise 🙂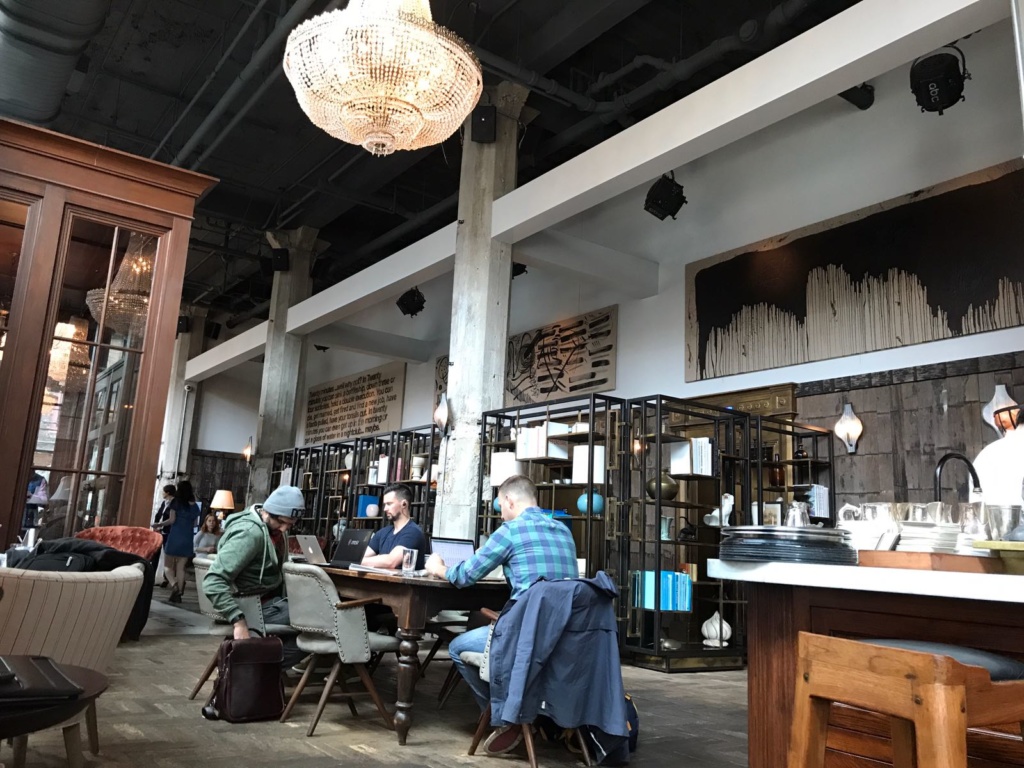 Green Street Smoked Meats
I am vegatarian so this is not exactly a good spot for me. However, I know you might enjoy good meat and all my meat-lover-friends assure me that this is the place to go. The location reminds me of a modern Bavarian beer garden! It's cozy, family friendly and lean-back. Nothing fancy but very American. And it is actually right in front of the above mentioned "The Allis".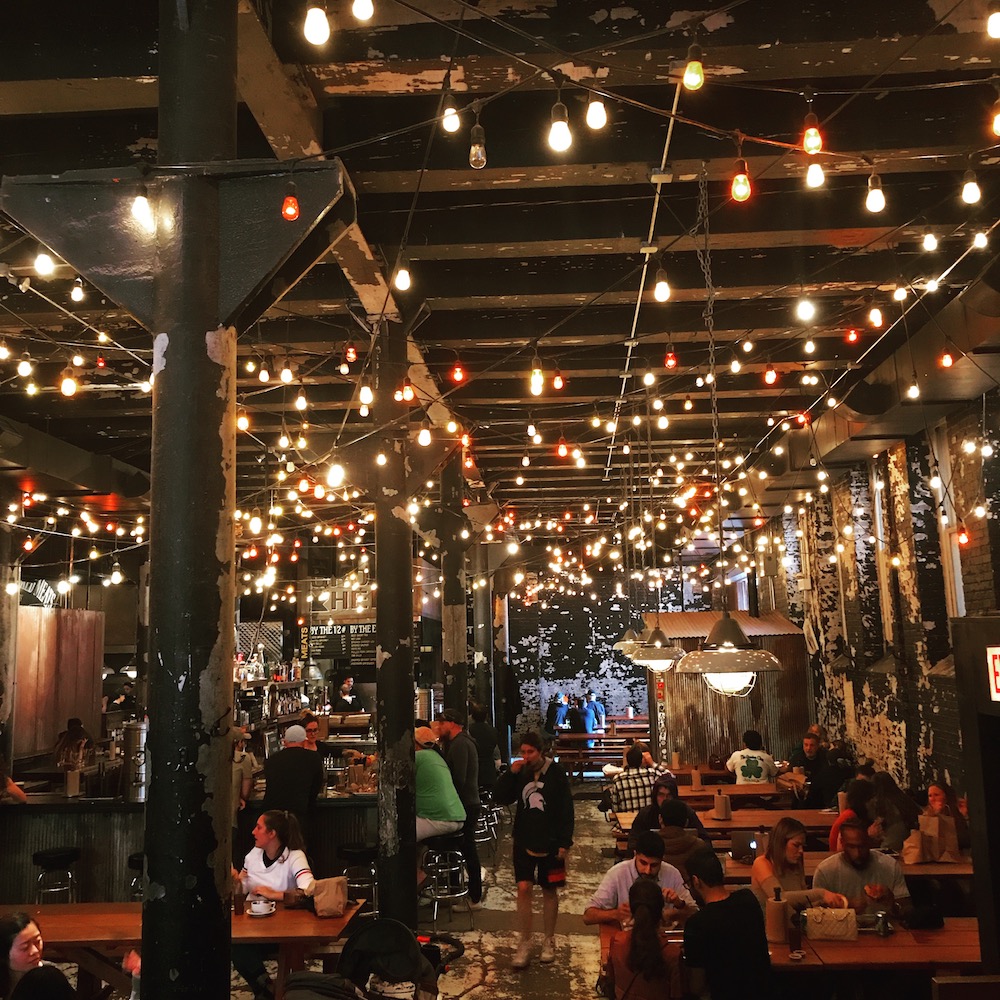 I almost don't want to give away this location as I fear I won't be able to get a table ever again when you realize how amazing this spot is. Modern cuisine mixed with almost Cuban interior and open rooftop. Do I have to say more? 
Definitely not healthy but a must for every food tourist. Deep Dish Pizza is what Chicago is famous for and Deep Dish is what you get here. Counting calories makes no sense at all why you can easily ask for the amazing buttercrust! There are several places to eat Deep Dish in the city but this one is my favorite. If you are feeling sick the next day don't say I did not warn you 🙂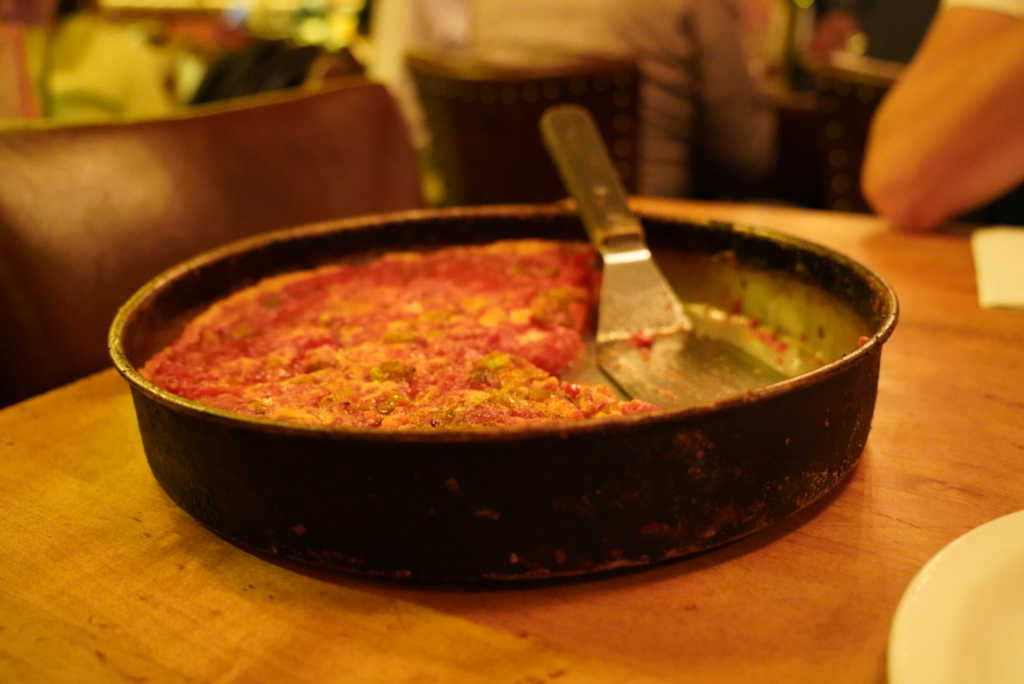 Let's connect
on social media!
Mexican Food meets modern design meets actually affordable cuisine. I love to sit on the patio in the summertime but you can also sit inside when its getting cold. It's perfect for lunch with lots of vegetarian options and Mexican beer!
Brand new Italian restaurant on two floors with amazing pasta! It's cosy to sit and the menu is perfect for meat lovers and veggies alike. Can't wait to go back!
If you are looking for fancy finger food with great beer you have found your place! Mixing all the different flavors is what Chicago is all about. Love it!
Want some good vibes in your inbox? Travel Guides? Coaching Exercises?
Chicago does not only has a great public transport system but also several bike rental possibilities. The company behind the bike rentals is called DIVVY in Chicago. A day pass costs 15 USD and when you manage to plug into a station every half hour 15 USD is all you need for a full day of biking around town. 
My recommendation is to take the bikes up north along the Lake Michigan and stop at the beach or Lincoln Park. Especially the way back in the evening is breathtaking when you are looking straight at the city.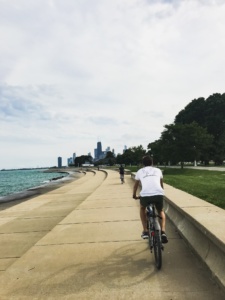 I miss the European city structure with one centre where no cars are allowed and you can find smaller shops. For me, Wicker Park area is the closest to a European city centre although it is definitely not free of traffic. Take the blue line to Damen and walk around the area enjoying great coffee and window shopping. 
Enjoy the Art Chicago has to offer with all its variety. The most popular museums are the Art Institut and the Contemporary Museum – both two of my favorites in the city. As a Bank of America customer you have free entry every 1st weekend of the month and I am definitely making use of that! Also great for rainy or cold days as you can spend a whole day in there.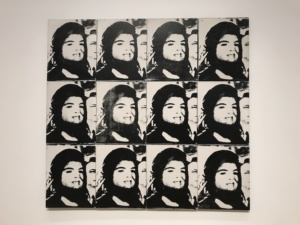 You can either do a guided boat tour ($$$) or you safe this money for a rooftop cocktail and take a yellow taxi boat to Chinatown (only 5 USD one way). Hurry before the summer ends and the river is frozen again!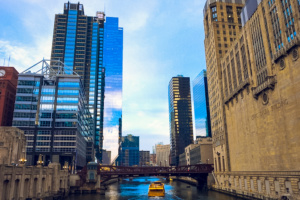 In the evening I recommend walking the riverwalk in the Chicago loop area. The architecture is so pretty at night and there are several stops to take pictures and enjoy the sea of light. 
All these spots and my favorite jazz and rooftop bars are part of my "Chicago-Recommendation-one-pager" for free download
There are so many more spots I love in Chicago so keep an eye out for some updates in the future. Sign-up for the Sharethelove Newsletter or follow me on Instagram for following my life in beautiful Chicago as a German Expat.  
Thanks for sharing the love and stopping by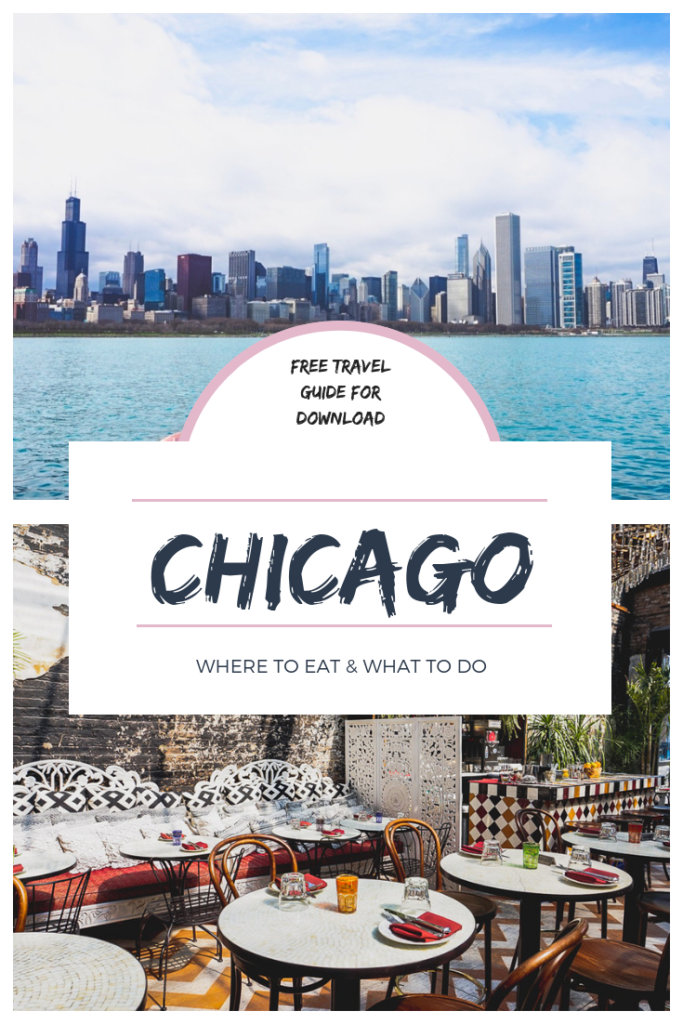 Send this article to a friend & share the love: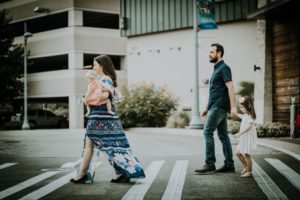 What do you actually know about expat partners and career planning? Numerous extensive academic studies have dealt with the question of how the career of partners who go abroad for a certain period of time for the partner's job is affected. In this article, I'll give you a quick run-through of some of the hot topics that are known about this.
Read More »