Continuing your career abroad & overcome the cultural barrier
When moving abroad a major challenge is to continue your career. If you are struggling here don't worry: You are not alone AND you can do something about it. Continuing a career abroad in times of digital nomads and globalization is getting more and more important. It is a topic very true to my heart and I put a lot of work and time into getting together the best resources for finding work abroad.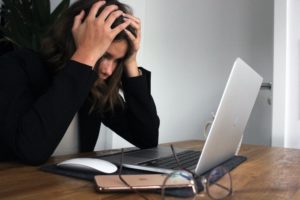 Re-entering the job market after a longer career break can be a daunting task. Many people who take time off from their careers for various reasons such as raising a family, caring for a loved one, or pursuing further education can find it difficult to re-enter the workforce. This is because the job market is constantly evolving, and the skills and experience that were once valuable may no longer be relevant. However, there are ways to succeed in re-entering the job market and I am sharing them here in this blog post and in my free guide book. 
Read More »
Questions? Feedback? Cooperation?
Easy-peasy: Just shoot me a message
When completing this form your name, e-mail and message will be collected in order to deal with, and only in relation to, your enquiry. Please read our Privacy Policy to see how your data is used and stored. 
Are we friends on social media yet?
Sign-up for the share the Love Newsletter