Living abroad always involves some kind of culture shock. No matter if you are moving to a country with the same language or you have moved for the 5th time: moving always involves giving up our well-known safe space and starting the wonderful journey to something unknown. Find all the blog posts I have written on the topic of moving and living abroad connected to other cultures and lifestyles. 
In case you are about to move abroad and want to prepare yourself mentally and professionally, I highly recommend you my ebook! It will guide you through all the different layers of moving abroad! I have written the guide, I wished to have myself back then!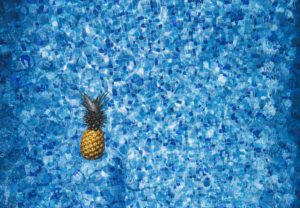 The perception of our lives abroad often differs tremendously from reality. While life abroad definitely brings along a lot of joy, happiness, opportunities and exciting experiences, it also comes with a price tag. Like everything in life, there are two sides to a coin.
The idea of us sitting along the pool sipping a margarita might feel far away for you. For your friends and family back home, this might be the picture that they have in their heads.
Read More »