Living abroad always involves some kind of culture shock. No matter if you are moving to a country with the same language or you have moved for the 5th time: moving always involves giving up our well-known safe space and starting the wonderful journey to something unknown. Find all the blog posts I have written on the topic of moving and living abroad connected to other cultures and lifestyles. 
In case you are about to move abroad and want to prepare yourself mentally and professionally, I highly recommend you my ebook! It will guide you through all the different layers of moving abroad! I have written the guide, I wished to have myself back then!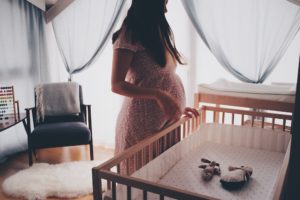 Living abroad not only opens up a completely new view of the country and its people. The perception of worldwide cultural differences also does something to one's own ideas. What is desirable? What belongs to the things that are absolutely necessary and what are things that are considered absolutely necessary in one culture and play no role at all elsewhere? This becomes very vivid if you make yourself aware of an everyday situation in a very concrete way. In this article, I look at the different designs of children's rooms around the world and what this has to do with a return to our basic instincts. 
Read More »