Daytrips / Weekend Trips from Chicago
The United States is a huge country. Everything is just bigger. The coffee mugs are huge and so are the distances in between towns. Back in Europe, it takes a couple of hours to get to the next country – here in Chicago it takes a couple of hours to get to the next big city. 
After one year in Chicago, I want to present you my top places to go to for a day trip or a short weekend trip by car. When you ask Americans they will not shy away from recommending day or weekend trips that will require 6 hours one way. Personally, that's a bit much effort for my European soul so I tried to find places which are within comfortable reach. I hope you will enjoy my recommendations and I look forward to hearing yours and exchange experiences!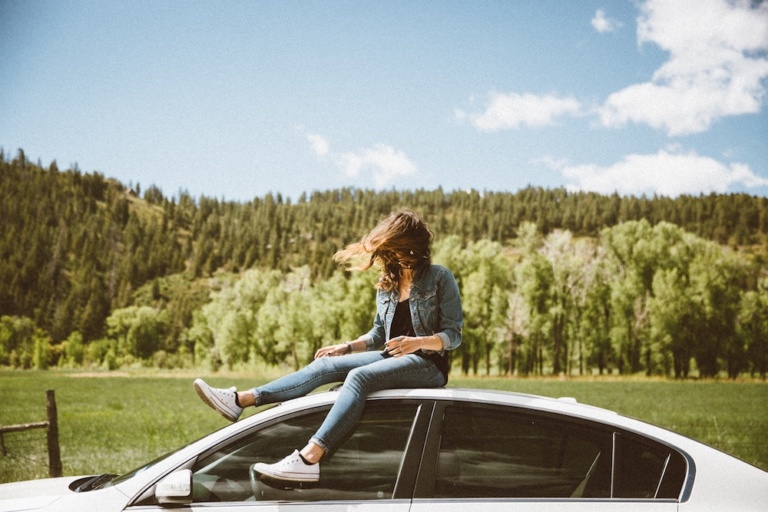 1. Indiana Dunes - When in need of some sand under your feet
The Indiana Dunes are located on the southern shore of Michigan in Indiana. You will find long sandy beaches and some nice walks (not hikes). You will not even need 1 hour to get there but you will find yourself in another world. The only disturbing thing for me is the nearby industrial area which does not quite fit into the natural look of this beautiful area. If the beach is too crowded you only need to walk a couple of minutes to leave the food stands behind you and you will be all by yourself. Have you been here during winter? Would love to hear if it's worth the ride when it's cold or even snowy. 
2. Starved Rock - Some hikes and waterfalls
Starved Rock was my first "hike" in America. It's more like a comfortable walk – however, you will come across some stunning nature, big rocks, and waterfalls. It takes a little bit longer to get there but I will definitely come back. The area is known for its steep sandstone canyons formed by glacial meltwater. The trail is easy to walk and offer some nice views. 
3. Milwaukee - a nice art surprise
Only 1,5 hours away from Chicago I did not expect to find such a great contemporary art museum with this amazing selection. The architecture just blew my mind. Also, Milwaukee is nicely located at the lake and I will definitely come back in the summertime when the whole city is not frozen. Back in winter the temperatures have been a bit challenging for a comfortable hike outside. This city definitely deserves another visit. 
Share the article with a friend
4. Madison: American history in a walkable town
Also in the range of about 2 hours, there is Madison with its beautiful capitol. The capitol of Wisconsin moreover convinces with a very nice pedestrian area and the very favorable prices. We enjoyed good food and many free entrances for a change. 
5. Detroit: Industrial charm and hipster vibe
If you have time to stay for a night I can recommend Detroit. The city is surrounded by a magical vibe of industrial charm, a tough history, and economic recovery. You will find inspiring art on each corner and really nice small shops and coffee shops. 
Check out my detailed blog post about how to best spend a weekend in Detroit. Get all my personal tips about where to stay, where to eat and shop. 
6. Lake geneva: Fancy homes and delicious ice cream
Not far away you will reach Lake Geneva, a beautiful small lake with a tiny town next by. You can walk the town and enjoy the many little shops and some delicious ice cream to eat. It's a lot of fun during summertime. You can take a guided boat tour and learn about all the fancy buillings around the lake. 
However, we have also visited Lake Geneva in wintertime when the lake was frozen and cars have been parking on the ice. It's always nice to visit. 
7. Holland: The place to be during spring time
Holland is a city on the shore of Lake Macatawa, in Michigan. As a European, it is wired to see windmills and Dutch decor in America. It must be great to go there when tulips are blooming and when it is warm enough to walk the beachfront. We have been there in wintertime on our way to Detroit but will definitely come back. Also, Holland offers a nice small-town charm with restaurants, cafes and smaller shops. 
These are the 7 day/weekend trips we did so far and I hope there will be some more this year. I would love to learn where you like to go to when you want to have a break from the city. For some of the destinations above, you will find a detailed description by following the links or visit the travel section of sharethelove. 
Thanks for stopping by and sharing the love!
Interested in More chicago or travel tips? here we come: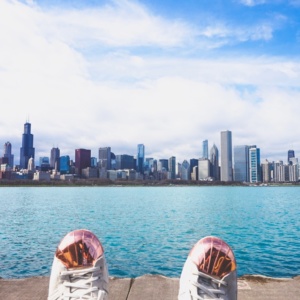 Chicago is one of the most exciting towns in the United States – and that is not just my opinion 🙂 Often I get asked about my favorite things to do, my favorite restaurants, bars and places to visit. As I am a fan of free travel guides to downloads I put all my highlights on a one-pager which you can download here. If you are more a person who wants to be convinced with pictures keep on reading. Enjoy the beauty of Chicago and send me a message when you are visiting!
Read More »