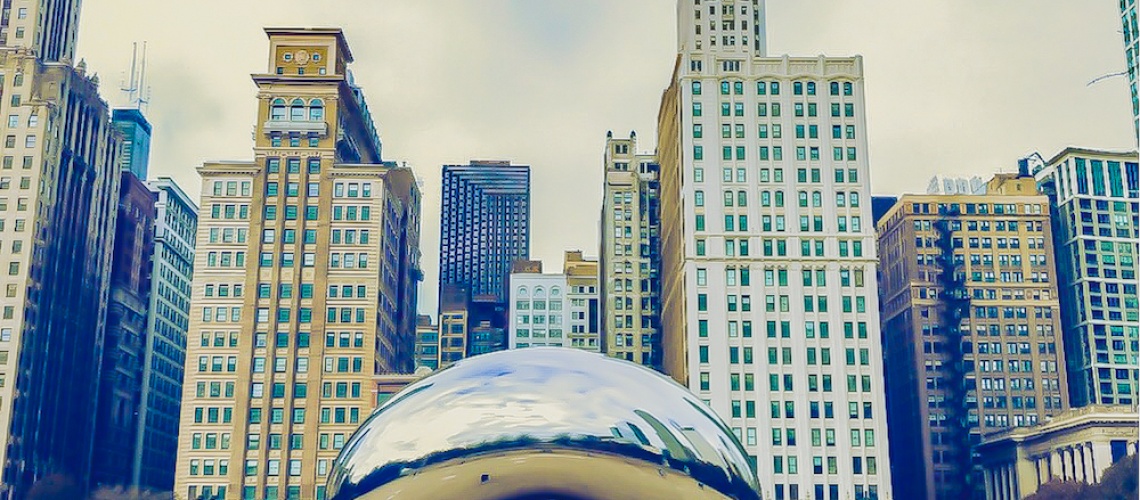 5 things to know before moving to Chicago
Almost one year ago we packed our stuff and moved to Chicago. It's unbelievable how quickly time goes by when you have fun. 
There are a lot of stereotypes about Chicago. Many of them are true and some of them are totally exaggerated. In the following, I tell you 5 things you should know when thinking about moving to Chicago. 
The weather: It's not really brutal
When we moved here last March people told us again and again: Winters here are really brutal. When you ask to what extent they will most of the time row back specifying that winters have been brutal in the past but not the last couple of years. After surviving one of these famous winters myself, I can state that it was absolutely fine. Of course, it was really cold.  It gets cold enough that the lake and river will freeze on a regular basis. Also, the wind is not your best friend during this time. However, there are so many things to do and public transport system is up and running no matter the weather. Coming from Germany the temperatures have been bearable. Just pack a nice warm coat before coming here and head for the museums!
Want some good vibes in your inbox? Travel Guides? Coaching Exercises?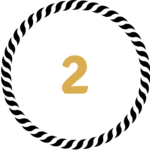 You will become a fan of architecture
Chicago is still seen as the second city after New York. When I think about fashion and trends I can definitely support that. However, when it comes to art and architecture I am not so sure whether the second place is a fair spot for Chicago. From my experience, the skyline is one of the prettiest in the world. The mix of architectural styles is so great that streets and buildings are not intimidating but welcoming. The city appears to be warm and sophisticated instead of cold and anonym. I have hardly been in any other big city which such a charm than Chicago. Architecture is the foundation of Chicago and there are many spots which will leave you breathless. 
Let's connect
on social media!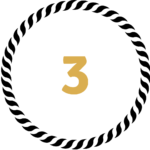 A lot of art and culture but it comes at a price
There are endless museums and art exhibitions to go. However, theatre performances, musicals, and concerts come with a price. If not for the price, you would find me in this great cultural places all the time. Ballet, symphony orchestra, opera, world famous painter or amusing theatre pieces – you name it. The selection is endless and the best thing to do is become very spontaneous in shopping for tickets on sale for the same day performances. Also there are endless pieces from smaller theatre groups which are really great and are totally affordable.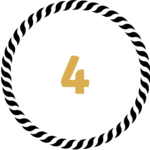 CHICAGO EXPATS FACT 4: Chose your neighborhood wisely
Chicago is a city of neighborhoods. The city is so diverse and the different communities are influenced by the people living there. You can find completely different food, music and style in each of the areas so chose wisely. If public transportation is important to you, chose your apartment not too far from the CTA lines. If you want to find out more about the different neighborhoods check out this article.
CHICAGO EXPATS FACT 5: Not much around Chicago
Coming from a place in Germany where you only need a couple of hours by car to be in another country, in the Alpes or another big city Chicago seems very isolated to me. There are only a couple of good day trips by car. For everything else, the distance is a lot so taking a plane or going by car for a weekend trip is a better idea. As soon as you leave the city there is nothing more to see. You will pass flat land for a long time before heading to another interesting place to visit. Thankfully the city itself has so much to offer that you won't notice that for a long time:-) Also one year Chicago was enough time to make a list with the best daytrips. Check them out here:
These are the 5 biggest facts that come to my mind when thinking about Chicago. would love to hear what you think. Are you already living in Chicago? Are you planning to move here? Share your experience in your comments below. I am offering personalized Onboarding Tours for new Expats in Chicago. Get more information here or just send me a message to info@sharethelove.blog. 
I hope you are looking forward to Chicago. It's definitely a great city and there are endless things to explore!
Thanks for sharing the love and stopping by
Send this article to a friend & share the love: