Logan square - The hidden gem of chicago?
Easy to reach with the blue line, the Logan Square neighborhood is home to a diverse population including Latinos, Poles, and African-Americans. While housing prices in nearby Wicker Park are rising more and more artists moved to Logan Square shaping it to an increasingly hip area.
There is a lot to see in Logan Square and the neighborhood is developing a lot at the moment so there are many reasons to visit again and again. In the following, I present some of my favorite places to shop and enjoy some cultural inspiration. 
fleur - Bring summer to your home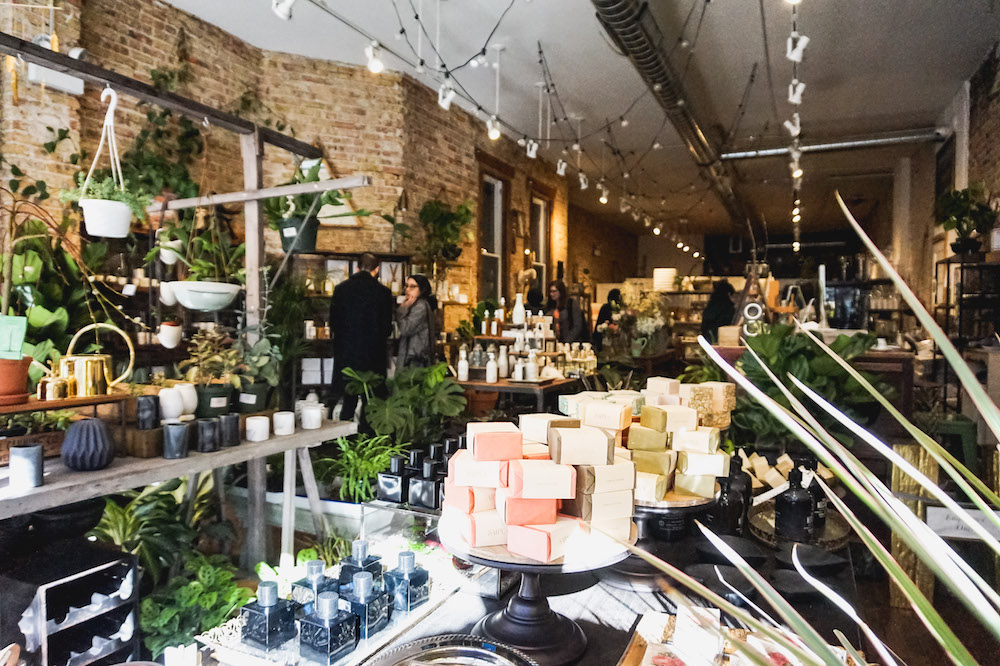 One of the most stylish flower shops in Chicago. Great selection of creative arrangements and unusual blooms. Very inspiring decor and a great place to get some gifts or to bring some nature into your own living room.
2651 N Milwaukee Ave, Chicago, IL 60647

Logan Square is much more than nice boutique shops. The neighborhood is changing drastically and the journey along the way is well reflected in some art which you can find in the Hairpin Arts Center. The entrance is free. The last time I have been at Hairpin Arts Center most art pieces reflected the fight with the local police system and the dream of justice. I can really recommend stopping by.
2810 N Milwaukee Ave, Chicago, IL 60618
Next, to a nice cafe, you will find this shop with artisan clothing, gifts, stationery and some nice jewelry. All products are made by Chicago designers. Stop by if you want to find some great gifts and support the local community.
3131 W Logan Blvd, Chicago, IL 60646
If you like modern art and want to support local artists Galerie F is perfect for you. Our first JC Riviera print is coming from Galerie F and people working here will tell you all about the artist and his/her story if you are interested. Dive into a whole new world of prints at an affordable price range. The easiest way to decorate your home in Chicago. 
2415 N Milwaukee Ave, Chicago, IL 60647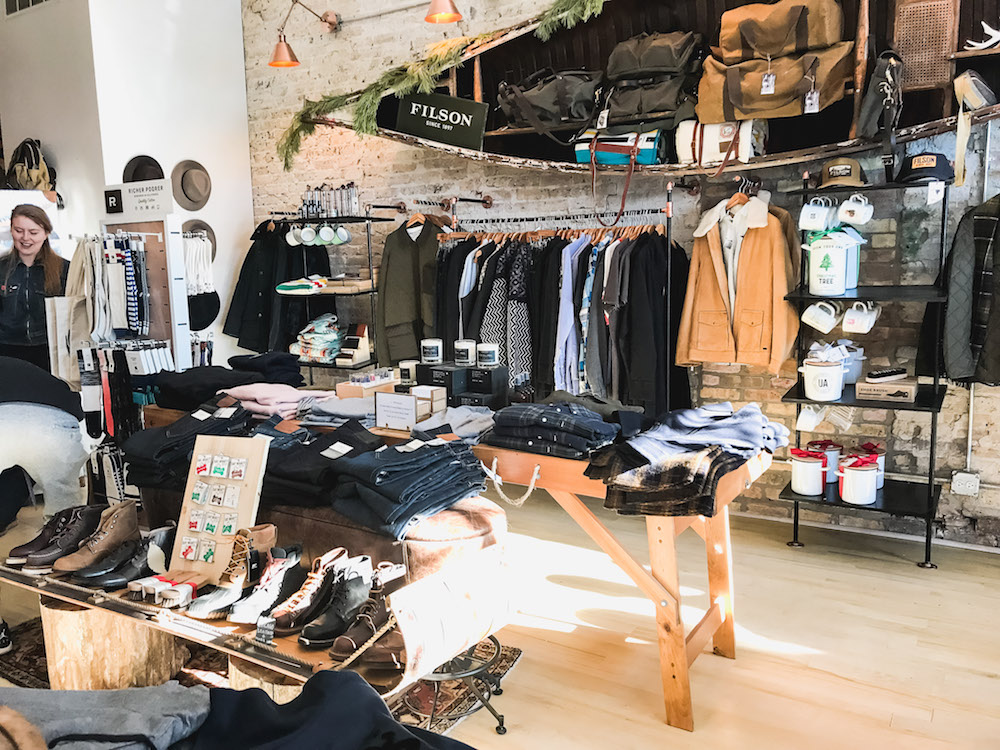 Nice shop to find some fashion pieces for men and women. Nice store design curating the lifestyle of hiking in nature, canoeing a lake and playing the guitar in front of a campfire.
2319 N Milwaukee Ave, Chicago, IL 60647
That's a wrap. Hope you found some inspiration for your next trip to Logan Square. I definitely need to come back to this area to explore the coffee shops and food scene. There is a lot more to discover. 
Thanks for stopping by and sharing the love!