Welcome to SharetheLove where it is all about career planning across national borders and dealing with a non-linear CV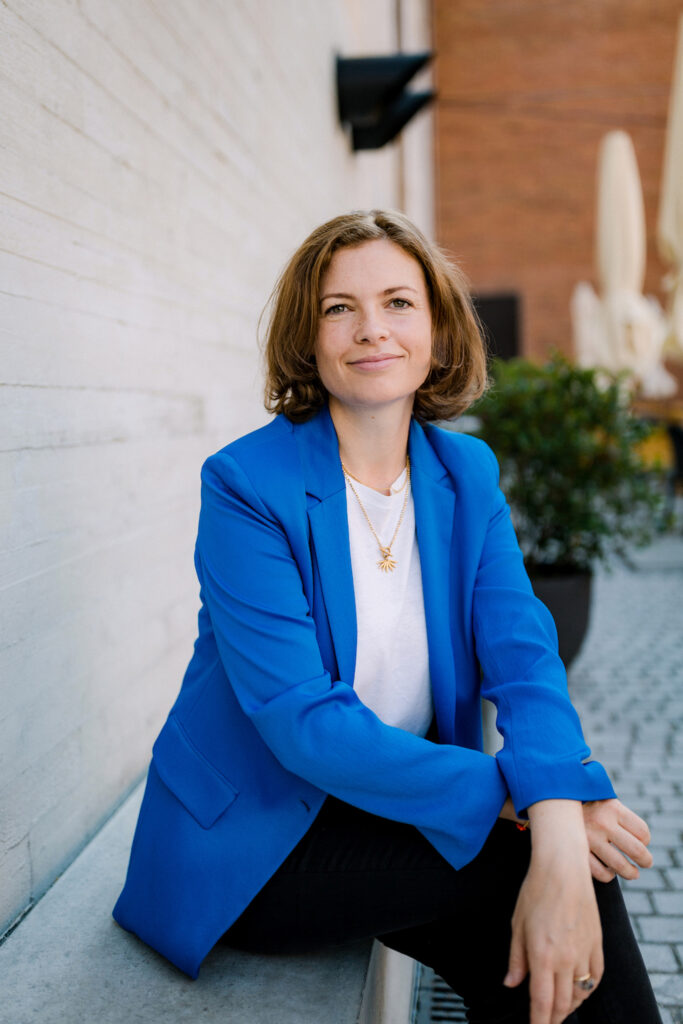 Are you wondering what to do next with your career after moving abroad, becoming a mother, or taking an extended career break? Do you feel overwhelmed when it comes to identifying your potential options and unsure about your career gaps and skills? Then you've come to the right place here on SharetheLove. As a certified coach, I'll help you re-center yourself, gain clarity about your next steps, and effectively communicate your strengths. You'll rediscover a sense of purpose, gain more confidence in your professional identity, and feel ready to re-enter the workforce with a career that aligns with your family life.
Actually, my career had a rather classic start with a linear progression in the corporate sector. My core topics were digital marketing and business development and on my own initiative I have already lived, studied and worked abroad a few times (UK, Taiwan, Spain). 
In 2017, initiated by a job offer from my husband, I moved to Chicago, USA and started a new career there. I had met many women who (like me) were facing the big challenge of reorienting themselves professionally. And I came across a frightening fact: 
80% of all expat partners on corporate assignments abroad are women. Almost 90% of these women have a university degree. And yet, only a fraction of these expat partners have been able to continue their careers abroad. 
* Sources: BGRS, 2016; EY, 2018; Internations Business Edition, 2019
I have met women who have suffered greatly from this situation. The identity crisis is a big issue, especially among partners who are leaving the country. Who am I without my job title? I have met women from the diplomatic circle who talked almost exclusively about their husbands in a round of introductions. I captured these impressions digitally on SharetheLove during my expat time. I wanted to point out that this is not a solitary phenomenon. While many of these women have felt very alone, I felt the need to use literature and studies to show that identity crisis is a recurring phenomenon. SharetheLove brings attention to this issue and shares how women deal with it. I share tips and tricks, publish guides and studies, and, thanks to my extensive training as a coach, guide women in individual and group coaching sessions from searching to rediscovering their professional identity.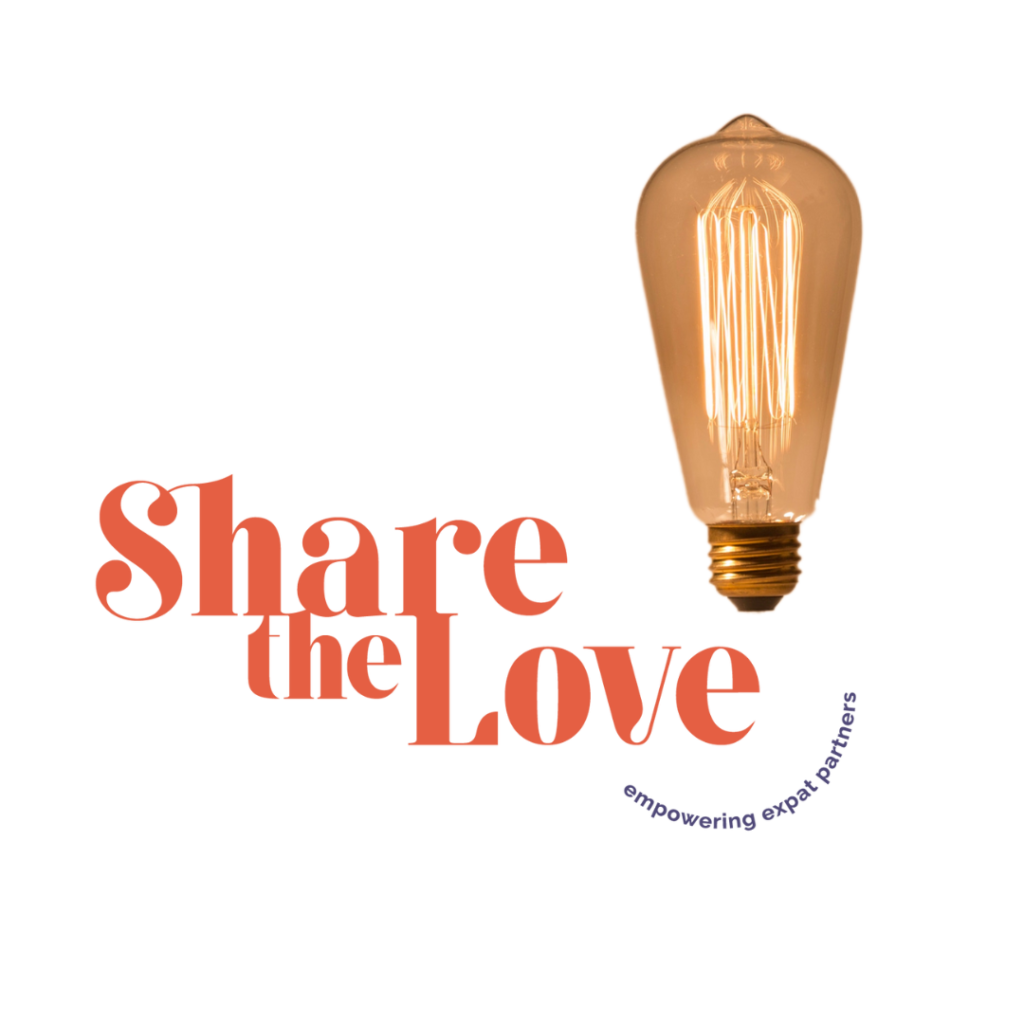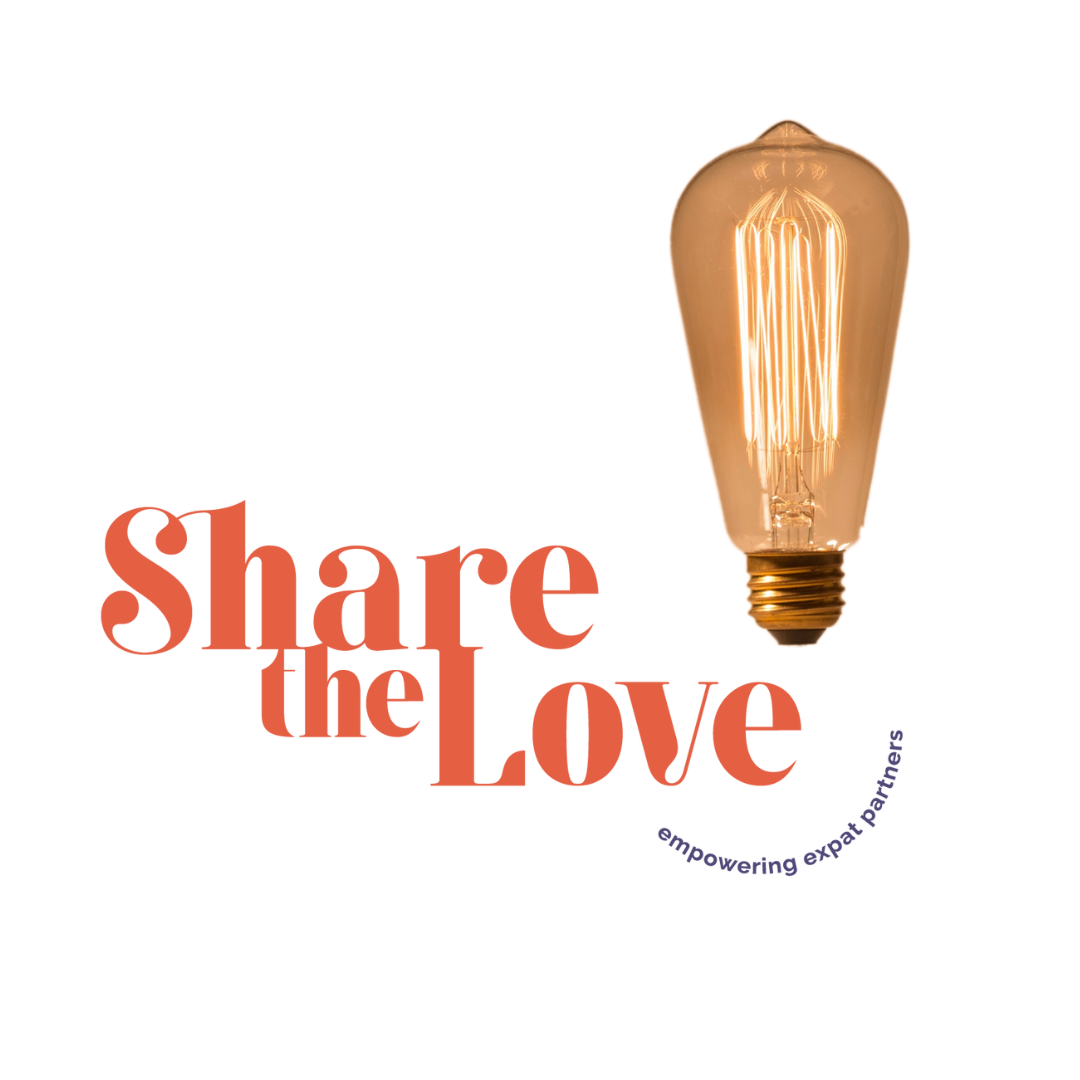 I followed the ambitious alpha career in a company before I found myself in the role of the accompanying partner. I have not only published on the topic of identity crisis but also experienced it myself. I experienced the challenges of new beginnings and bring them authentically into my coaching and publications.
Academic studies are an important part of my daily work. I combine real stories of women abroad with the findings and results of academic studies and experts in the Global Mobility industry. My extensive coaching training has been recognized and approved by the International Coaching Federation.
I coach women from all over the world, regardless of their country of origin or current location. The challenges of a global career or re-entering the workforce after a sabbatical are universal! Every group coaching session where women from different countries talk about similar challenges and desires, even though they have a completely different cultural background, is my daily proof of this!
You want to exchange ideas with like-minded people? You want to read about how others have dealt with their challenges? Then you will find two exciting opportunities here:
Are you interested in individual or group coaching? Whether you're planning your career or your next adventure abroad, I'm here for you!
I have published in various places on the topics of working abroad, female career planning, and identity crises. Most of the studies are free of charge. 
Don't be a stranger - say hello!
I love hearing from you! Let me know what brought you here, tell me your story or let me know how I can help you or how we can work together!