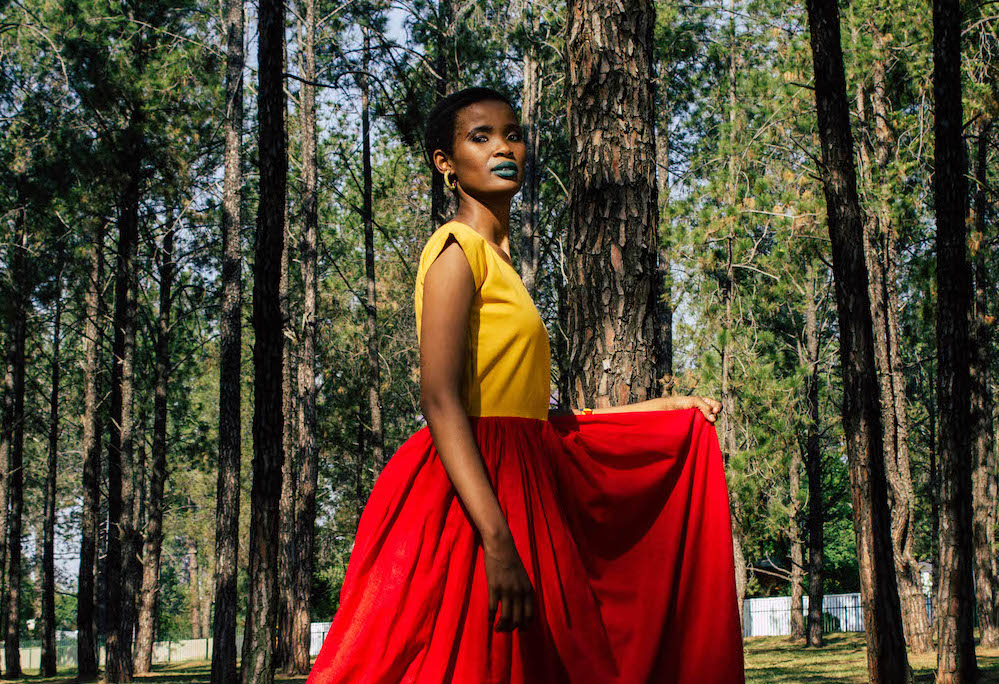 How to gain the confidence to become a public speaker
Moving abroad can have an impact on your confidence. Especially if you have trouble in getting back into a routine or in some work right from the beginning. In this article, I want to introduce you to Khethiwe Phakathi, a confidence coach located in South Africa. I interviewed her about her approach to start a couple of portable businesses, her advice for expat partners, and how to regain confidence after moving abroad. She shared her experience with being a public speaker and a coach. If you are interested in getting started in that field, stay tuned for her tips!
I was searching the web for Digital Nomads with great stories to share with my expat community. In my speech at the Families in Global Transition Conference in Bangkok, I will be stressing what Expat Partners can learn from Digital Nomads and their powerful approach to start their own portable business to gain independence and freedom. Only hours after writing on Facebook we hopped on a video chat, and that's how two girls from South Africa and the United States got to know each other.
Khethiwe's nickname is Makhethi and you can find her work on her www.makhethispeakslife.com. 
Makhethi is doing a lot of things, and it's hard to tell what she is doing in just a few sentences. She is a woman with a lot of drive, who loves Mondays, who likes to start something new and engage in different fields simultaneously to learn and grow. Breaking it down, Makhethi is engaging in 4 different businesses from business consultancy, public speaking, and coaching, to being an Online Teacher for English and starting a salon specializing in black people's hair. That's a lot on one plate! While listening to her story, I realized that her public speaking and online training engagements are really interesting for Expat Partners who are thinking about starting their own business and develop a portable business so we went deeper into those topics and here is what you can learn from her!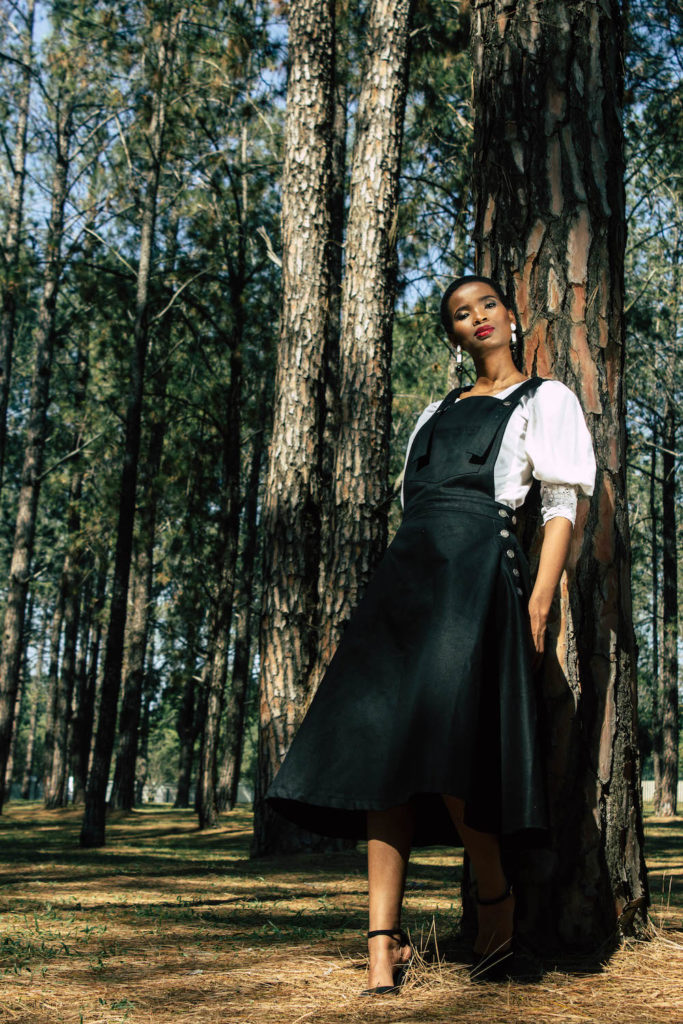 "When I was 19 years old, I knew I was here on earth to speak life."
Everything is connected to confidence
You immediately connect Makhethi with confidence. She really embodies it in the way she talks, arranges appointments, and starts conversations with a total stranger like me. Her website is radiant with joy, bold colors, and statements.  
We talked about the role of confidence and how this is the foundation for success in general. To say it in her own words: 
"Somebody who needs business coaching has a confidence issue somehow. Everyone who is talking about starting their own business or new relationship requires confidence training." 
Let's connect
on social media!
The value of a portable career
Makhethi loves to travel and be location independent. She can do her speaking engagements, coaching, and English Teaching completely remotely and hence connect her thirst for exploring unknown places with her drive for creating businesses that add value to the community. She defines herself as a social entrepreneur as she started her businesses out of the urge to help others. Whenever I am talking with people who are working in remote business models I pay extra attention as a portable career can be a crucial success factor for expat partners who are looking for professional fulfillment. I have talked about the profession of being a coach in a couple of posts already and if you want to learn more about that check out these blog posts here and here. (Also there are some articles I shared with German magazines about the profession if you want to learn more here.) However, I am entirely new to the world of speaking, so Makhethi was so kind to share her personal tips that helped her create a business out of something she enjoyed and still enjoys thoroughly. 
"I don't believe in overworking yourself. When I decide to have a break next week Tuesday, I am having a break. People think when you have many jobs, you work like a machine – but I am not that person. I am actually very good at managing my happiness. "
How to become a successful public speaker
Start it off as a hobby – like something you enjoy
Don't think about it from a sole business perspective right from the beginning but play with it like it's a hobby. Take it joyfully and don't take it too seriously. When you dive immediately into the thought of "it has to be a business", "I have to make money out of it" or "it must be a full-time job" it will get you so frustrated that you won't have time to enjoy it. Start by having fun with it and enjoy the fact that you are helping people.
Do it for free (in the beginning)
It is essential to create a portfolio and to gain recognition in that field. The easiest and fastest way is to start offering your services for free. "The moment I started to charge for it, they stopped booking me, so I realized I need a different approach."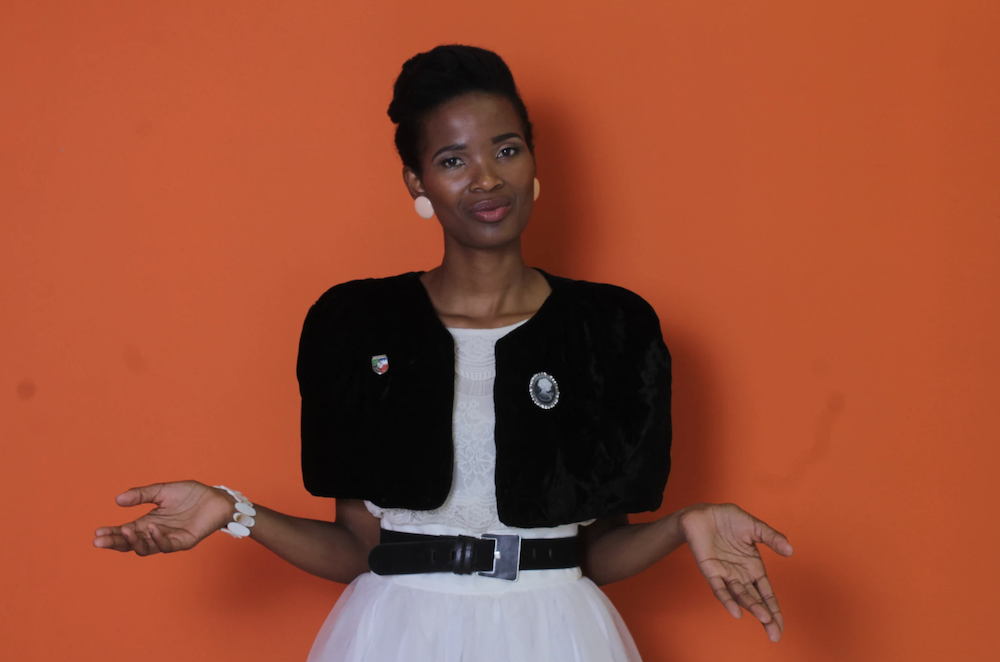 In the beginning, Makhethi looked for events in the neighborhood where her personal expense would be minimum. She then tailored her speech to the topic of the event. She almost made it to a challenge for herself to tailor her speech to any kind of event she was able to find: "Challenge yourself to make your topic relatable and fade in."
One of the most effective rules: Do not leave the event after your talk but engage with the audience. "You will be surprised how much you can gain from it. Either your audience will tell you about other great events you can apply to or even better they are also looking for speakers for their very own event. It is your responsibility to pitch yourself. Don't lean back and wait for them." 
Let the client define the price they want to pay you for the gig. The catch is to get in touch before your speech offering your services, let them experience what you can do on stage and then, later on, ask them what they would pay you. 
Make yourself visible and create a message
Share your core topic on your social media channels and keep talking about it. "With time people with start to connect you with that specific topic and will think about you when in need of advice." Pick your niche early so people can tell right away where you are specializing in. You must be very identifiable so chose your niche and drill it down. 
"I think I was born with some kind of rejection to not being confident."
Boosting Expat Partners with confidence
I could not let Makhethi go without asking her for her confidence wisdom for expat partners. 
One topic she is covering is how to gain confidence in speaking to people you don't know yet. I am sure that especially Expats are familiar with this. Approaching strangers is out of the comfort zone for many of us, and it can be hard to push ourselves again and again to make the first step. Makhethi says, meeting strangers is actually a hobby of hers, and she loves doing it again and again, and I can tell this is true from the way we met. She was immediately ready to get in touch and even proposed to do a video chat. In this way, she was not delaying my offer to be interviewed but grabbed the opportunity right away. This is something we can learn from her. Whenever someone approaches you, try to respond with direct communication. Propose a date and medium right away and see where this is getting you. From my personal experience, I can say that some interviews like these have been life-changing and some have been interesting, but none of them felt like a waste of time. We do have nothing to lose when approaching strangers but only to gain. 
I have asked her about her advice for expat partners who are currently struggling with their confidence. Many of us tend to draw acknowledgment and confidence out of our accomplishments and career. Moving abroad can bring a sudden stop to this, and you have to build up everything from scratch. You might feel detached from the former career work and the longer you are out of profession – the more you are questioning your value. 
Here is her advice: 
"It is ok to lose confidence in your career for now – because you still have confidence in yourself. Build on that confidence in yourselves, and you will be fine.
Sit down for a minute and forget your career. Forget that you are moved and just focus on the moment. Ask yourself: Why am I here? Dig deeper in your purpose. What is your purpose?
Finding your purpose is not an overcomplicated thing. It's about two essential things you need to ask yourself: 
What do you enjoy doing?
What are you good at?
Don't get too close to your former career but think of your life as a whole. It can be a hobby. It can be a skill or something you enjoy. For me it was "I love talking to strangers" and here I am talking to you as a confidence coach and public speaker.'
If you want to know more about Makhethi's confidence coaching program check out this landing page. You will find all the details you need.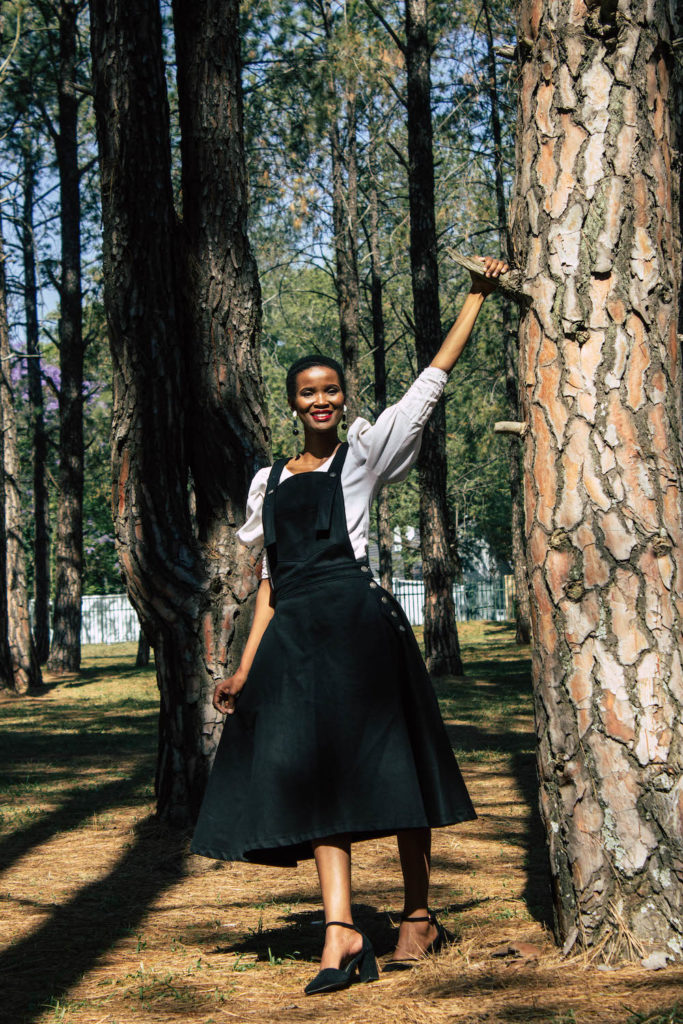 Thanks for sharing the love and stopping by

Send this article to a friend & share the love: