Continuing your career abroad & overcome the cultural barrier
When moving abroad a major challenge is to continue your career. If you are struggling here don't worry: You are not alone AND you can do something about it. Continuing a career abroad in times of digital nomads and globalization is getting more and more important. It is a topic very true to my heart and I put a lot of work and time into getting together the best resources for finding work abroad.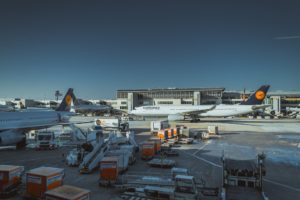 Moving overseas is a stressful time, especially when the two Cs (Children & Container) are involved. With our own move shortly ahead, I want to summarize all the tips and tricks I received from other experienced expats and that helped me the last time we have moved countries. This list of tips is tailored to families moving with a container. Often there are professional moving companies involved and while that is a huge help in can also lead to many misunderstandings and hiccups along the way.
Read More »
Questions? Feedback? Cooperation?
Easy-peasy: Just shoot me a message
When completing this form your name, e-mail and message will be collected in order to deal with, and only in relation to, your enquiry. Please read our Privacy Policy to see how your data is used and stored. 
Are we friends on social media yet?
Sign-up for the share the Love Newsletter