Continuing your career abroad & overcome the cultural barrier
When moving abroad a major challenge is to continue your career. If you are struggling here don't worry: You are not alone AND you can do something about it. Continuing a career abroad in times of digital nomads and globalization is getting more and more important. It is a topic very true to my heart and I put a lot of work and time into getting together the best resources for finding work abroad.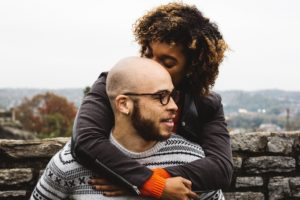 I recently had the pleasure of talking to Jannie Aasted Skov-Hansen and Paul Vanderbroeck about their new book "The International Career Couple Handbook". Reading the title alone, you will get a good sense of what the book is all about and it is a great additional resource when planning your adventures abroad. So as it is just a perfect fit for the SharetheLove audience and I really enjoyed reading it I want to tell you more about it in this blog post. I will introduce you to the definition of International Career Couples and explain to you why this book is very helpful even when you are currently NOT in a Dual-Career relationship right now. 
Read More »
Questions? Feedback? Cooperation?
Easy-peasy: Just shoot me a message
When completing this form your name, e-mail and message will be collected in order to deal with, and only in relation to, your enquiry. Please read our Privacy Policy to see how your data is used and stored. 
Are we friends on social media yet?
Sign-up for the share the Love Newsletter