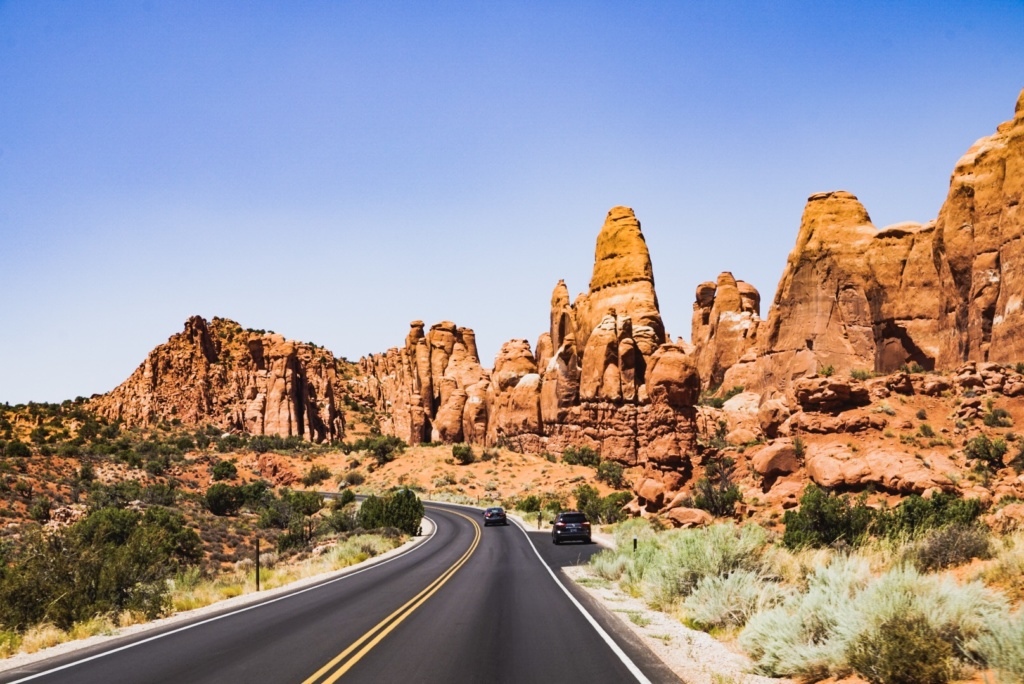 How to enjoy a cross-country road trip
Just recently we mastered a 7.000km (4.400 miles) road trip through the United States. Only the two of us and the endless plains of the American Highway. That means you are driving for hours without leaving the highway which route you can see for miles and miles. However: We are still happily married and even enjoyed that means of transportation. We got asked many times whether this distance in such a short time was not stressful. As we, on the other hand, have found it quite relaxing and enjoyable I decided to share my top proven tricks with you to make each longer road-trip to a fantastic journey. 
Preparation is key: Everything before the trip
When preparing our route, the phone holder was the first thing I bought as I wanted to make navigation more comfortable for us and did not want to have a mobile device in my hands during our vacation all the time. This few dollars have been one of the best investments and I can't think of anything else. I recommend taking the holder with a magnet so it is not using up any space and it even has a beautiful design.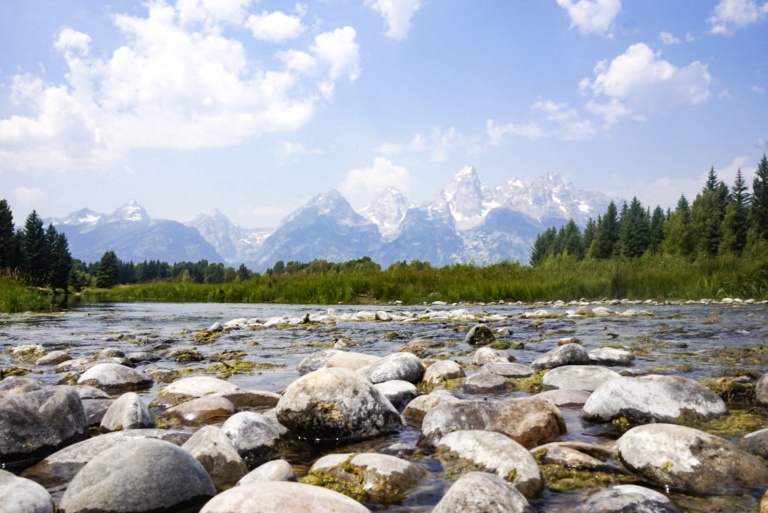 Download playlists for different moods and podcasts
Often we passed National Parks where the connection was either bad or nonexistent. Therefore it was a good idea to download certain playlists and podcasts beforehand. I recommend downloading playlists with all kinds of music as you will get bored of even your favorite bands after some time. Podcasts have also been an amazing way to stay entertained during our drive, and we had a great mix of news, economic and lifestyle podcasts. I loved to discuss the topics after listening. If you are into audiobooks, this could also be a possibility. 
Depending on your type: Plan your trip ahead
A road-trip through America is not the healthiest thing ever. So it was a good idea to start with all kinds of cut fruits and vegetables. For the days after we prepared healthy bars and nut mixes. You don't want to become 'hangry' in the middle of nowhere.
We changed our hotel about every other day. Therefore we decided against a bulky suitcase and took bags instead. I can also highly recommend smaller compartments. I also love them for my backpacking trips. In this way, you don't have to unpack and pack again and again but can easily reach what you need without going through all your things. 
Let's connect on Social Media
Want some good vibes in your mail?
Make it easy for yourself: What helps during the trip
We started our trip with a huge canister of water in the trunk, so we did not have to buy smaller plastic bottles along the way. It was a great idea to fill up our old bottles with the water from the canisters. It is not only good for the environment, but it is also cheaper and prevents you from going to the supermarket each day. Especially for our longer hikes in the warmer areas this was great as the water in the bigger bottles stayed cooler in comparison. 
We passed by some states with very few, and it happened that we have not seen a petrol station for ages. Therefore we fueled up everytime our gas was half empty. We also never entered the national parks without fueling up completely right before. It is just easier to enjoy the moment without worrying about annoying things like that. Make it easy for yourself. 
Take pictures from the road
We are in the luxurious position to own a car with a rooftop window. Therefore I loved to take pictures while we have been driving. In case you have a camera check whether you can connect it via the app with your mobile phone. I was able to see right from my passenger seat what the camera on the roof was capturing. Also, I recommend putting the camera in a sports mode where it can capture lovely sharp photos despite the movement.
These are my top tips for a relaxed road-trip. They all have become handy for us on our latest trip. However, the most important thing for me is to go with people you love and enjoy talking to. A road trip can be the perfect opportunity to get together and talk about things there is no time for in everyday life. 
Thanks for sharing the love and stopping by

Share this article with a friend and share the love: