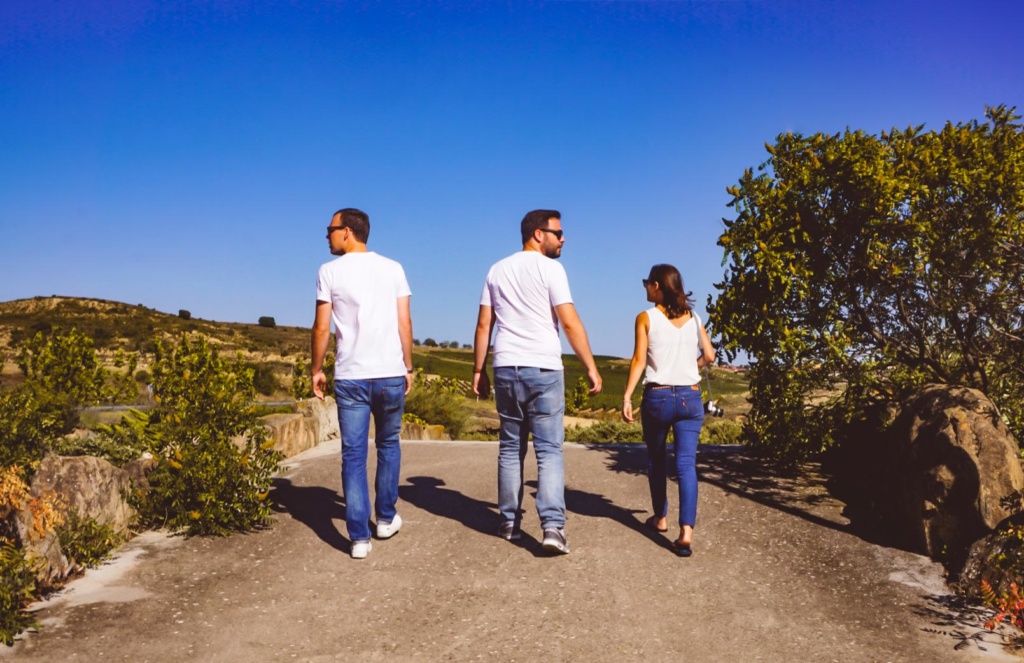 HOW TO STAY IN CONTACT WITH LOVED ONES DURING AN EXPAT ASSIGNMENT​
Living abroad can be lonely from time to time. After the apartment is furnished and daily life kicked in you might miss your friends and family back home. Although you will start to enjoy new connections abroad there is nothing comparable than talking to a dear friend who knows you since school time. 
To start with the good news: Digitalization is a huge help to close the gap. Thousand miles distance vanish to seconds dialing the number of your friend on skype or facetime.
I remember my first time abroad in 2007. Back then I had no smartphone, no laptop to connect to the wifi. I had to go back to a nearby hotel lobby to check emails I am sending to friends and family on a weekly basis. Later in the evening, I spend countless money on expensive text messages across the border.
Nowadays all these hurdles are gone. Communication is easy and affordable so there are no barriers to getting in touch with loved ones. In the following, I will reveal my recommendations for stying in touch. I hope some of them are new to you and will help you to preserve your friendship on another level
Let's connect
on social media!
My how-to Recommendations
In times of digital information, the written word is more meaningful and more intimate. However, sending a letter from the US is kind of annoying. Therefore I found another shortcut: Sending a postcard through a digital provider. You can upload your own photo instead of choosing the cheesy tourist pictures. The postcard is sent from your home country. In this way, it will arrive shortly after being sent and is not traveling by plane or ship for weeks. 
Personally, I am using the app "My Postcard". My Postcard is a German company headquartered in Berlin. You can enter the website in different languages and they send worldwide. There are a couple of other providers on the market like Touchnote & SendoutCards 
Just chose which is most comfortable for your country and need. 
Print is a really nice way to show that you care. I have an awesome postcard routine with my grandma. For her, it's the easiest way to see real pictures of our life in the US since she has no internet. Before I moved abroad I gifted her four already stamped postcards with typical Munich or German motives I liked for her to send me. This was a good starting point for our postcard journey.
2. Establishing a recurring communication schedule
Technology enables us to talk almost face-to-face to each other.I recommend arranging certain times and rhythms to make it easier to stay in touch. With some friends, I hardly ever speak online while with others we have a fixed routine of calling, for example, every third weekend. This routine allows us to focus on topics on a more personal level than just having a call now and then exchanging the most important or most obvious issues from the last 6 months. Due to the time difference, weekends seemed to be working best for me. 
3. Try to communicate at the moment
If something good or bad happens try to catch up with friends and family rather sooner than later. By communicating close to real-time events you give your friends the opportunity to take part and support instead of only acknowledging what happened. This tip is more valid for really close friends and family members – the ones you would go to back home if something very good or very bad happened. 
4. Use different forms of media
Back in the past, I was only able to communicate in words. A couple of years later I was able to skype and show my things through the camera. Nowadays I share real-time pictures, voice records, and videos. Especially voice records are a really good way to make communication more intimate. I started to use the Whats app record function sending my thoughts and experiences through my vocal narratives instead of just writing shortly about that. Friends and family members can listen to them on the go and the voice reveals more emotions than the written word. In times of podcasts, it's a good way to combine convenience and personal thoughts. I just love to listen to my friend's recordings!
What types of communication do you use to stay in touch with friends and family abroad? Are you using postcards or voice recording? Any other possibilities that are developing right now? Would love to hear your thoughts on that.  Let me know in the comments below. 
Thanks for stopping by and sharing the love!
Thanks for sharing the love and stopping by

Send this article to a friend & share the love: