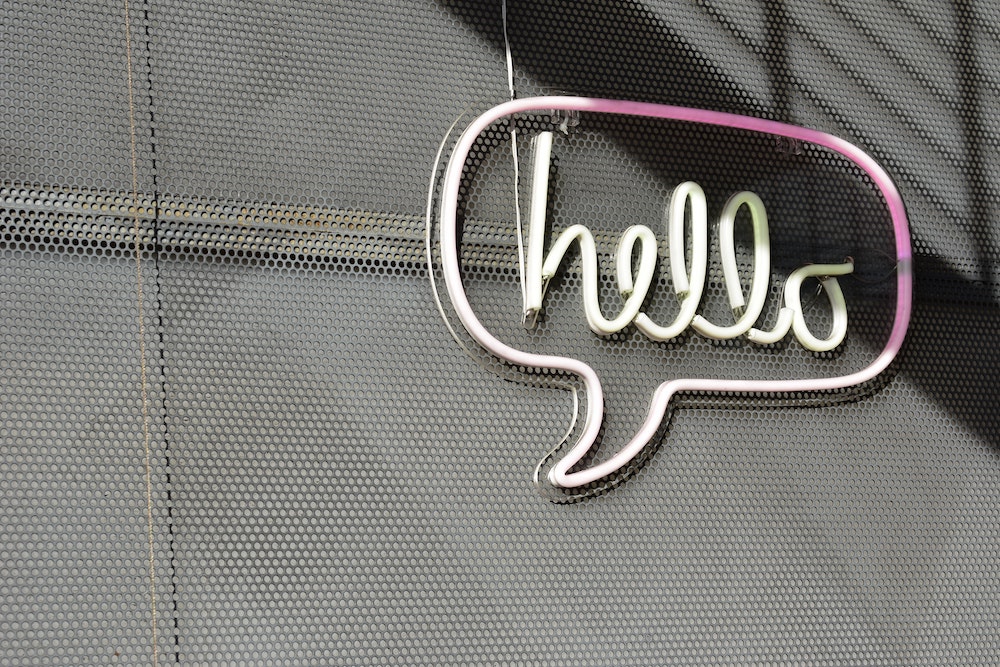 How easy is it to make friends abroad?
personal experiences from an expat entrepreneur in Germany
Family and friends are the most important pillars in our lives. While we can take some of our family with us on our expat adventure, our friendships stay behind. Of course, we still stay in touch and solid friendships manage to connect digitally as well. However, despite all the modern technologies, at some point you miss the human contact and after you have settled in and the most pressing issues are resolved, you often realize that you miss social contacts. There are many great platforms that support networking, but especially as a woman I often noticed that requests came more from a romantically motivated direction. So I was very happy when Dzhangar from Matchfamilies contacted me. His app that connects expat families was exactly the solution for the phase when you realize that you miss friends but don't know what to do about it. In this personal blog post, Dzhangar talks about his own experience in Germany and why he decided to trade in his secure and well-paid job for starting his own business. Thank you for sharing your experience with us Dzhangar!
Time has come for me to try something new and exciting. In crazy 2020 I founded MatchFamilies UG which is now Apple's and Google's App developer. We've recently released a new app called MatchFamilies – world's first app to help families find and connect with other compatible families to make friends (mainly for expat families/couples, people who moved to a new place or families who want to expand their social circle).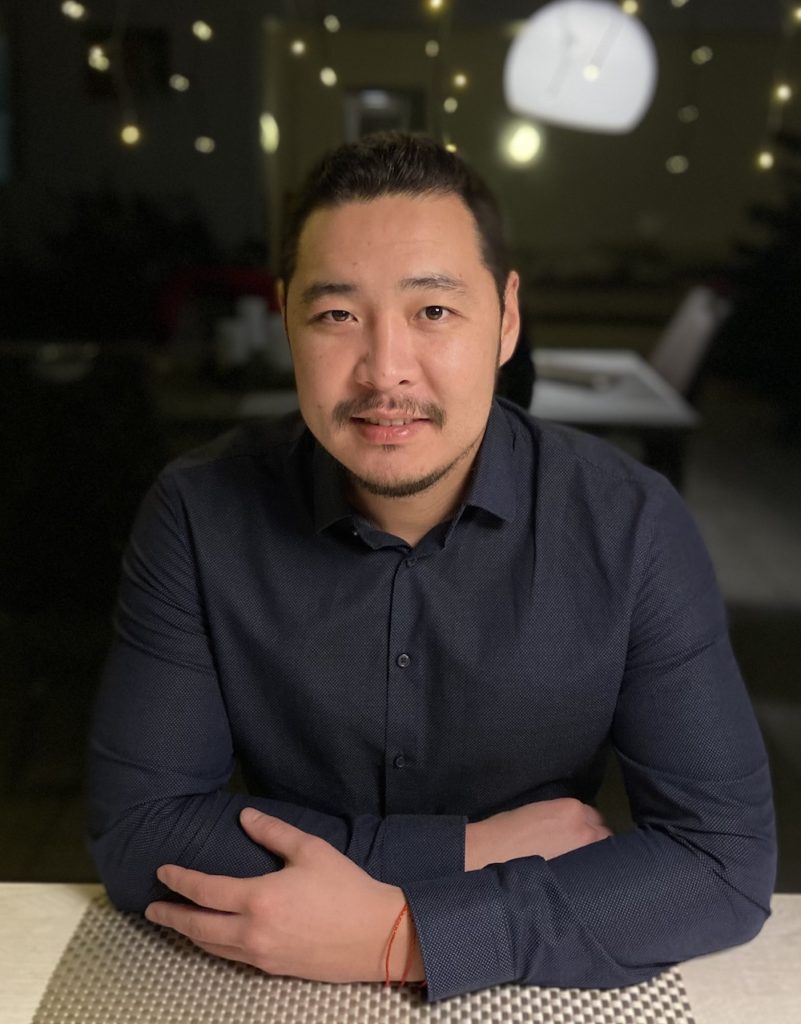 A guest blog post by Dzhangar
As expats we leave our social circle behind and have to build a new one from scratch in a new country. It's inevitable and it isn't necessarily easy, especially if you have a family, you are very busy at work and live in Germany 😉
I moved here in 2016 for a work assignment together with my wife and 2 little daughters. Our first year was full of excitement and exploration of the new country. After some time I started asking my wife if she feels happy here and she would usually say "sure, I like it". But with the time she started to add "but the only thing is that I miss having a close friend, a shoulder to cry on, a really close person". I actually had the same feeling. 
Indeed, cultivating a very close friendship takes a lot of time and effort. And we left all of our close friends in our homeland. Video calls help a lot but there is naturally a desire to have a friend nearby. 
The struggle of finding friends abroad
Of course over the years we've met some nice families who are our friends now. Mostly through kids – they are parents of our kids' friends. I think it is quite a common way to meet new people for families, am I right? That's because you want to make it work for everyone – kids can play together, parents share common interests and can have a nice chat. That's ideal, right? 
The issue though, I think, is that you have very limited opportunities to meet genuinely matching people. Only through kids? Colleagues? Sport clubs? And not all of the people you meet are compatible with your family, would you agree? 
Do you believe that there is a family that lives in the same city, with common interests, kids of the same age as yours that could be a great match to your family?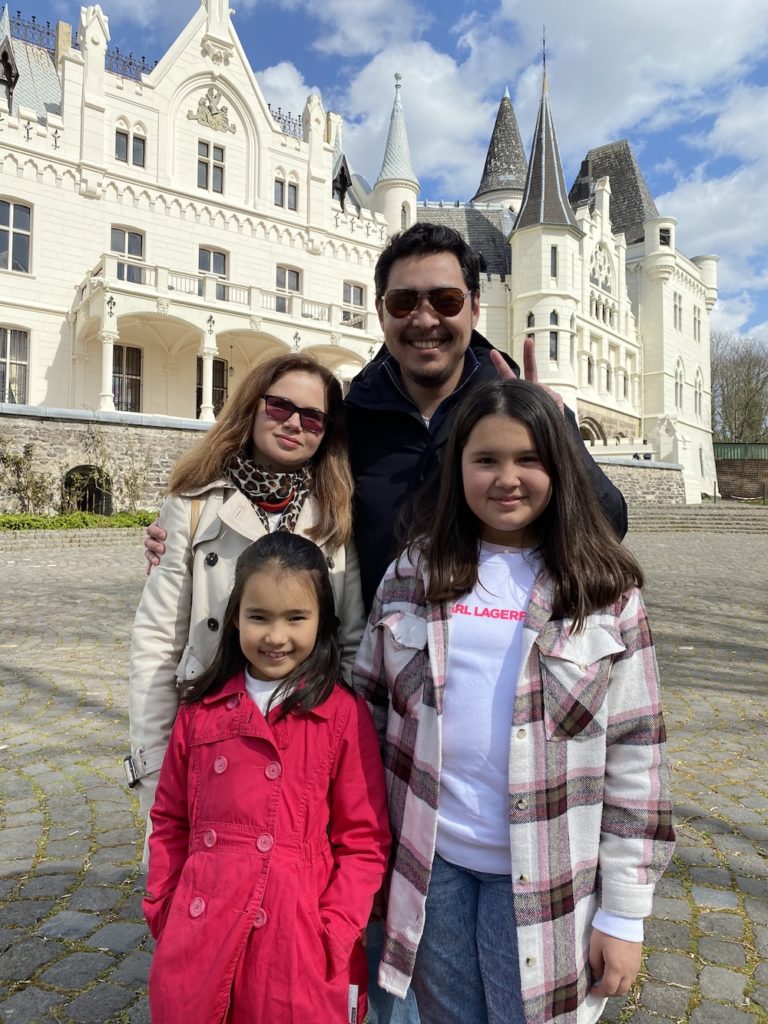 But how would you find them? Seriously! What are the chances of your paths ever crossing? How long would it take?
What if you had thousands of opportunities to meet such people? What if it was easy and quick? Wouldn't it make you happier? 
Making friends with truly matching people can change your life, open new doors, make you feel home, make you feel happy. For us expats having a close social circle determines our quality of life in a new country. I haven't seen expats leave a country because of the bad roads or expensive public transport etc. They leave a country because they don't feel happy there. 
But what makes people most happy then? Money? Fame? Career?
I've recently come across a TED talk by Harvard's professor Robert Waldinger, who presented the results of the longest study of adult life. They have proven that "close relationships with friends and family are what makes people happy and help live longer lives". 
Think about it: the most important thing in your life is your family and friends. And there is nothing more important than this. Nothing. 
Be the solution to the problem
You are an expat. And you don't have all your family here, right? I think a lot of expats don't really have close friends… So: you don't have what is the most important in your life. How crazy is that?
And many people don't even want to do anything about it. Because it's hard to make friends as adults, isn't it. With the age you become picky, you become lazy and you don't have much time (as always). 
Do you want to change this status quo? How would you do it? 
In the pandemic times the traditional ways of meeting new people (through school friends, interest clubs, colleagues and whatsoever) are very much limited… Is there a way out?
In 2020 I quit my well-paid job in the management consulting industry and founded my own company to solve this issue. We developed MatchFamilies App to help families/couples find, connect and make friends with other compatible families. It's free, it's easy, it's quick. 
I thought that the solution to the issue with the family friends had to be an online platform/app, where:
All families/couples are open and interested to make friends (because it is awkward to ask to be friends, right?) and they live nearby

You can quickly find people of the same age group, with similar interests, habits and values, speaking the same languages and with kids of the same age and gender. 

You can chat with them and arrange a meetup

You don't have to pay for it
Will it help increase your chances to meet great friends and expand your social circle? Please let me know what you think!
I thank Dzhangar for these insights into his work and the app he created to connect people. Feel free to try out the app for yourself and see if you can find an interesting family in your area! Feeling lonely is very common in the expat community. All the better that you can proactively do something about it!

Do you know anyone who might find this helpful? Share the Love by sharing this article