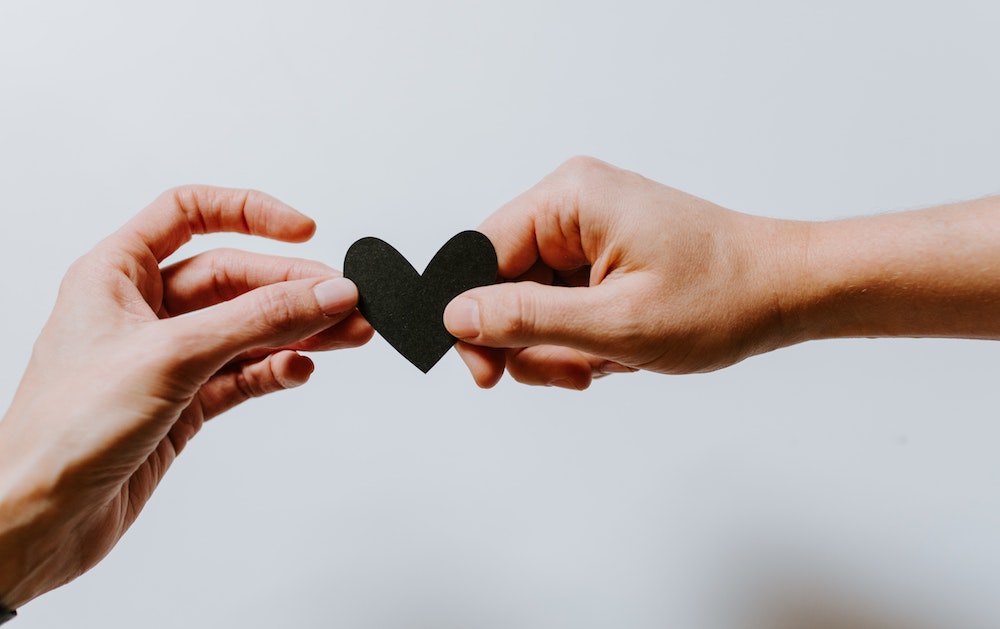 1 Year later:
Expat Families in the midst of a global pandemic
One year ago, I interviewed families who were going through their very first weeks of the global pandemic. No one knew what to expect and the news situation was very confusing. In my own naivety, I wrote to these families because they were living in China at the time, while I thought I was far away in Chicago, USA. I also followed the news, but there was no impact in the U.S. at that time. Our own move was coming up in a few months and I didn't know yet that we would also be directly affected by the pandemic, that we would push the move forward in a rush, and that we would have to worry about getting our 5-months-old baby across the border without a German passport. 
One year later, we are all a little smarter, all a little more experienced, but also all a little more tired. The pandemic has now affected all lives worldwide. Some in an existence-threatening way while others do not worry about their existence but from time to time about their mental health. Plans have been made and discarded. Goals have been set and postponed. A redemptive end is not yet in sight for many.
So how are the families doing one year after the interview? How happy are they about the decisions they made back then and do they still see themselves as citizens of the world? I was curious and am very grateful that many of them agreed to share their experiences with us again. Here I link to last year's article so you can get a full picture.  I will also add a couple of useful resources I found while researching and hope you will find comfort and encouragement in this post while reading.
How expat families are coping with the coronavirus
2020 had a rough start in terms of global news. The outbreak of the coronavirus was one of them. The sheer amount of media coverage (on all levels of quality) and the uncertainty that the virus outbreak brought to many lives also affected expat families around the globe but specifically those closer to the area of origin. I was wondering, how expat families are coping with the challenge, how they made their decision on whether to stay or to go "home", and what they have learned from the current situation.
Are expat families not too privileged to feel bad about their situation?
The worst day in the world problem (in reference to Dr Sean Truman)
Something I hear very often from expat families: What right do you have to complain about your own problems when you know that so many in the world are suffering in a far more meaningful way since their livelihood is at stake. So many expat families are heavily affected by the pandemic but mostly not in an existence-threatening way. So can they even complain when so many other families are having fundamental challenges? Shouldn't they be grateful for their privileged situation? That might feel like it is true. But when we see it like that it also means that only one guy or woman in the world is allowed to feel very miserable. In comparison, no one else would have the right to complain and to feel depressed.
 
Within my training to become a coach we often discussed the importance of grief and allowing ourselves to feel sad, anxious, and miserable. Feelings do not go away when we stop addressing them, they are just growing in a hidden spot (by the way this reminds me of my most recent post about Third-Culture-Kids and how to communicate with them during transition). Only when we acknowledge our feelings we can work on them and start to feel better. So while it is seen as honorable by society to state that so many out there are feeling way worse, it is also true that you can be feeling bad for yourself and still be empathetic and supportive for others at the same time.
Here is how our interviewed families have experienced the last year
Jana, German expat in Suzhou, two kids
"It's crazy how time flies. At that time, I thought the condition would last until summer at the most. Now we have been living in and with the pandemic for a year. In that one year we have had homeschooling, travel restrictions and more cancelled than booked plans. We have not been able to see our family and friends in Germany, and we
don't know when that will be possible yet either. All of this has caused us to slow down. Slower in the sense of, we are more aware of where we are. Are more grateful for small things and are happy
when there are small steps back into everyday life. I don't like the word, but it was like a forced deceleration. Often we talk about "what if we have more time together as a family" and then we were forcibly given it. That was really nice. And as much as I miss the travel and hustle and bustle of everyday life, I'm enjoying the tranquility right now.
I would say our lives have been less exciting and marked by uncertainties, to be sure. But at the same time it was more intense and I am grateful for this experience."
Michael, US expat in Shanghai, two daughters
"Life has been tough, to be honest. And I say that knowing most people in the world have it worse than me. I have a roof over my head, a great job, am healthy and have a wonderful family. However, being merely human, I struggle to keep that perspective when I consider how challenging it's been to be away from my two daughters for more than a year now."
Nicola, British expat family in Hong Kong
"We are all fine thank you and mostly still smiling. We ended up spending several months in the UK and then returning to Hong Kong during the summer when case numbers dropped. There haven't been any full lockdowns here, but plenty of restrictions and the mandatory quarantine and testing rules for incoming residents are strict. We had two weeks of compulsory home quarantine where we had to wear electronic tracking wristbands when we returned in June. Currently, the quarantine rules have been further tightened to 21 days of mandatory hotel quarantine. "
For expat families, this pandemic came with a disruptive force that most of us have not experienced in our lives so far. Whenever a family member back home got sick there mostly was the opportunity to fly back, to arrange support, or to create some kind of action plan. Now we are separated from our loved ones in a whole new dimension. It is not an 8-hour plane ride like it used to be. Today there are almost no flights or restrictions for entering a country. Visa processes are partially on hold. The entire planet is experiencing at the same time that we can't manage or control this virus. Dr. Sean Truman wonderfully describes that being on the move is a core competence of expats. Something they are good at and that they are thriving for. And as mobile, as we all are we always knew that we could always fly back and reunite the family if it would be necessary. This exit strategy is missing for many. Please check out this amazing 2-fat-expat episode for further reference (podcast).
Besides, many expat families have been caught in the act of moving when the pandemic hit. Shutdowns separated families for longer periods. I will include the story of Michael here who is separated from his family for 1 year now. And not because it is their choice but because there is no way to reunite the family on the current legal grounds. And of course, Michael does not have his worst day on the planet but it is not about that. We can feel sad, very sad about the current situation and also grateful that all are healthy despite the separation at the same time.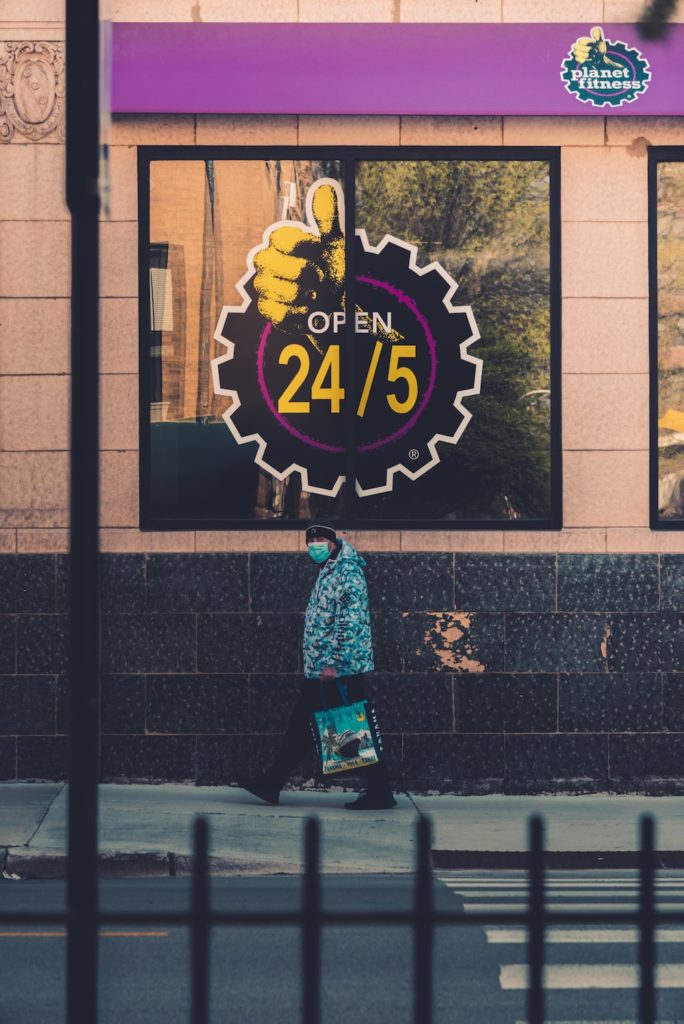 Michael, US expat in Shanghai, two daughters
"They (his daughters and wife) left Shanghai on Feb 2nd, 2020 and I haven't seen them since. China has closed the dependent visa program at the moment (due to high COVID-19 rates in the US) so they are stuck. And I'm stuck here because of my job and the fact that I might not be able to come back even if I left for a visit. The frustration is difficult to deal with and I've oscillated between acceptance and depression over the course of the past 12 months. Thankfully there are more manageable days than there are bad days, so in general things are "fine", but with no end in sight I feel I might be forced to make a decision regarding if I stay or head back to the US soon.
The decision to send the family back was right at the time, but wrong overall. When we made the call to put them on a plane in early 2020 information about the virus was still limited and the daily news from Wuhan was grim. Faced with weathering an epidemic in a foreign country (away from our family, friends and long-time doctors) we decided to send my wife and kids back to the US until this blew over in China. As events transpired across the globe, this proved to be a mistake. I under-estimated China's response and way over-estimated the ability for the US to take the proper containment steps. To be honest, I am still in shock over how poorly the United States has responded. And by the time the data was clear, the borders were closed and my family was trapped."
Jana, German expat in Suzhou, two kids​
"Our decision at that time was to stay. We made a conscious decision to stay, even though there was the possibility to leave. Looking back, we would do it again, because a more regular life in China was quickly possible again and we never felt unsafe.
At the beginning of the pandemic, we were in lockdown. But after 3 months, social life started again. In the summer we even had the opportunity to travel around the country. Although everything here is is strictly monitored and we have to comply with certain conditions. But exactly these conditions allow an almost normal everyday life. The children go to school and can pursue their leisure activities. We can enjoy restaurants and culture. These opportunities, in a very turbulent world, are good. We feel safe here and do not regret having stayed."
Nicola, British expat family in Hong Kong
"We made the best decision with the information we had available. If we had to make the same decision today, I think we're 50/50 on whether or not we'd do the same again with pros and cons attached to both options."
Seeing not the finish line is what makes this extremely complex to deal with. At the same time, this also means that there is no way we can hide our feelings under a blanket until it's over. Listen to the Two Fat Expats Podcast for more very good insights and tips & tricks on that. I am linking the episode with Sean Truman here.
Is the pandemic the end of my expat life?
Some are worried that their expat life will be ended forever by the pandemic. I recently spoke with a mother who told me that she was happy to have traveled so much in her life and that it was a shame that her children would never have the same experience. It took me a while to understand that she was basing this assumption on the current pandemic. I was surprised at the finality of this statement and have heard similar tones come out in conversations with other women. My personal assessment is very different from this view. None of us has ever experienced a pandemic. But the world and our humanity have survived quite a few pandemics. Each time there were significant impacts but each time there was also an end and a piece of normality and better said a new, slightly adapted normality has come back. I strongly believe that many have noticed how much traveling has shaped us in our personality. And not the trips that led to pure relaxation in a 5-star hotel and staff in the native language, but especially the other trips that showed us how different and beautiful the world can be. Let's hear from the other expat families: Do they still feel like global citizens?
Here is how our interviewed families are saying about being a global citizen
Jana, German expat in Suzhou, two kids
"Before we moved to China, I never imagined living abroad. Not to mention what would happen if the world turned upside down. When
the pandemic broke out, those very fears came to the fore. Germany is the country I've known the longest and always felt safe in. This is
probably because the procedures and structures (in addition to the language) are familiar to me.
Something like that gives me security in troubled times.
Of course, the first thought was to go back. But then we weighed it up. Quite pragmatically and that was good. In the meantime, I no longer see living abroad as a privilege, but as one of many possibilities. The world is so big and we have the chance to live anywhere, if we want to. We have the choice. We can immerse ourselves in different cultures and
get to know places that we otherwise only know from books.
Through the pandemic I have seen that every country deals with crises differently. None of it is better or worse, they are different ways. And I have the opportunity to decide where and how I experience this crisis. I find that quite wonderful. I have recognized for myself that I can also lead a good life outside of Germany, because it is up to me what I do with my life."
Michael, US expat in Shanghai, two daughters
"My outlook for being a global citizen has only strengthened during this pandemic. 2020 reinforced one of my long-held beliefs: that travel is the greatest empathy builder. Watching the virus be used by politicians as a weapon to incite division, fear and hatred, I was so thankful to be witnessing this historical moment while living in another country (with a culture different than my own). I was able to see first-hand how China dealt with this challenge and how each community rallied around the rules and practices to keep each other safe. Regardless of one's political view on China's stringent containment practices, there is no deny the efficacy of their plan. But what has really stuck with me over the course of 2020, is the divergent approach to citizenship from country to country. For me, wearing a mask isn't political, its polite. It's just part of being a good citizen during a public health crisis. In my mind, the failure of the United States to contain the virus is not born of a faulty political strategy (though that certainly contributed) but more so from a lack of basic citizenship. Living abroad has proven to me that no matter our culture of origin or the color of our skin, at our core, most humans want the same things out of life. This empathy breaks down the walls of false assumption and allows us to see ourselves in others, and I know no better way to attain this perspective than to travel and/or live abroad."
Nicola, British expat family in Hong Kong
"I don't think our attitude has changed as such, however, the pandemic has certainly thinned out our expat community. Some have headed home due to job losses, others because of family commitments such as elderly parents or kids are boarding school. With school being mostly online for just over a year now, we haven't met any new incoming families either, so our expat social network feels more fragile than usual."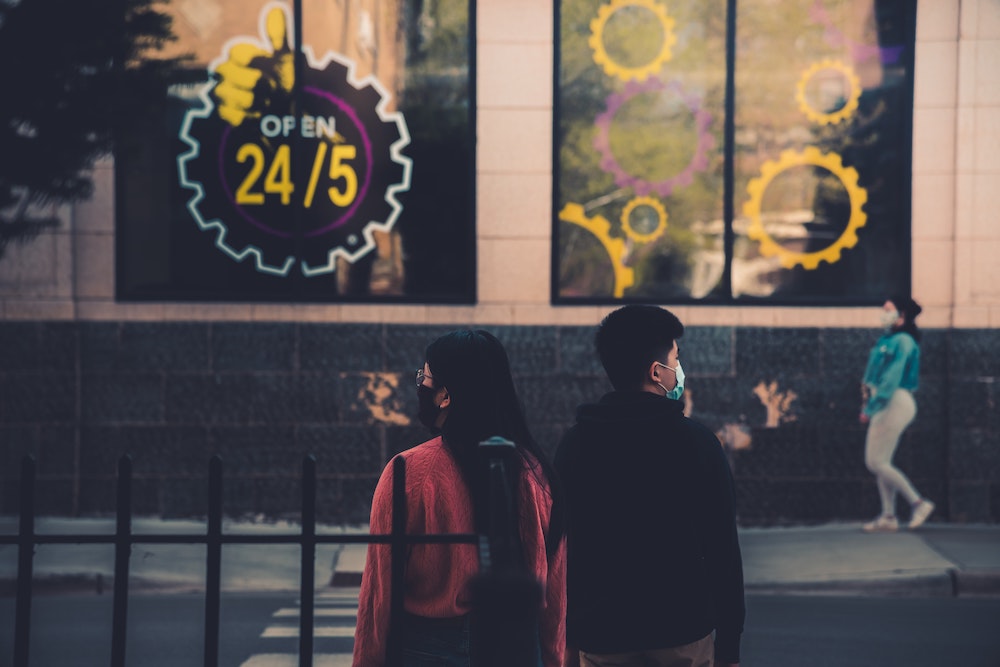 What is your outlook for 2021?
Many of us have stopped looking too far into the future and making plans. My personal time horizon right now is two weeks. But especially when it comes to expat families there are always bigger events that cast their shadows ahead: A possible move, a possible new assignment proposal, new schools and kindergartens to be found and a potential move to be organized. So what is the outlook of the three families interviewed? What do they expect? Now read for yourself.
Jana, German expat in Suzhou, two kids
"My wish for 2021 is that things will become more relaxed again worldwide. That there is room for togetherness next to the pandemic. I think that social relationships and communication are the areas that suffer the most. It's going to be exciting for me and my family, because the next few weeks will decide how we will live from the summer on. But I am confident that it will be good, because after all the restrictions it would be time for lightness and joy."
Michael, US expat in Shanghai, two daughters
"I think 2021 will look a lot like 2020 in some respects. My view is that this is a 2-3 year slog that we will all need to endure. Based on everything I've read, large scale travel won't return to normal until 2024. I am optimistic now that the vaccines are rolling out and case count and deaths are already declining in the US. But fear is what will hold us back. As 9/11 remade the world, so too will COVID-19. Of course, I can't predict the future, but I have a feeling we are in for big changes for how we live, work and travel. For me, I am just focusing on what I can control: my health, my work and my mental state. Connecting with my family via technology has been a life-saver; even though we have physical distance, some of that feeling of separateness is bridged with good Wi-Fi and pixels on a screen. It's a pale facsimile to the real thing, but, again, I know I have it better than some, who may not have the means to regularly reach out over the internet. I am cautiously optimistic, but also steeling myself against more uncertainty, frustration and pain to come."
Nicola, British expat family in Hong Kong
"With the vaccine roll out here only just beginning and, for the time being, strict quarantine rules remaining in place, we aren't booking any travel for the moment and are making the most of what there is to see and do locally. Luckily, Hong Kong is a fascinating place, so we won't run out of places to explore any time soon. It's now well over a year since we've seen most of our nearest and dearest, so obviously, we're hoping to get home at some point to visit them when lockdowns and quarantines eventually loosen. In the meantime, we're just taking 2021 day by day, as Dory says in Finding Nemo, you have to just keep swimming."
A huge THANK YOU to Jana, Michael and Nicola for sharing their experiences and wisdom with us. If you want to get in touch or follow their lives you can do so by following them on social media. I will link the Instagram handles here: 
If you are looking for more resources I can also recommend you the latest post of my fellow colleague Wiebke Homborg. Check it out here. In her post about re-entry during times of corona she is summarizing common challenges. She is hosting a great re-entry program for returning expats. So in case you are feeling a bit anxious or lost about coming back check out her website.  

Do you know anyone who might find this helpful? Share the Love by sharing this article