The future of female expatriation
The prospect of an international career path
In the course of my Female Expat Study, I asked women around the world about their international careers. Finally, I wanted to find out what their personal outlook is on the international job market for women. Will it become more and more normal to see women in leadership positions? Will companies send more women abroad or will they continue to see women as too much of a risk?
In this blog post, I give insight into how many women are currently being sent abroad at all and let the women themselves have their say with their view of the future. If you'd like to learn more about their challenges while living abroad and balancing work and family, feel free to download the full study here.
A qualitative study of 30 role models around the world
I interviewed 30 amazing women working abroad and asked them about:
– What was your motivation to go abroad?
– Can you have it all? A successful career and a family?
– How do you deal with the opinions of friends and family back home?
– What makes you thrive in your career?
The Female Expat - a definition
The following statistics and quotes are from women who are the main breadwinner of their family, being sent abroad by their employer, or moved their career abroad for their career. This is in contrast to Expat Partners who are accompanying their partner on his job assignment. While some of these expat partners are also working abroad, this Female Expat Study is shedding some light on the perspective of the working female expat to understand what has to change to increase the still low number of women sent abroad for assignments. 
How many women are sent abroad by their employer?
After decades of shallow representation of female expats, we saw a massive jump in 2018 and 2019. Suddenly 25% and even 32% of the globally assigned workforce were female. However, it has to be noted that there is a huge disparity within the different industries, with the pharmaceutical and healthcare sector leading the way for gender disparity.
In 2020 the percentage of female expats had stalled at 32%, contrary to the forecast of global mobility experts (SantaFe, 2019 & 2020). The female proportion stagnates at about one-third of the workforce, while the World Bank estimates that over 42% of the workforce is female in most countries.

While these numbers show a considerable increase in women's proportion, the industry and country of origin still portray the female expat's ratio with huge disparity. The Mercer report of 2018 states that 14% female proportion was found stressing the regional differences as the figure is 10% for the Asia Pacific but closer to 20% in the United States. The report also differentiates between industries and states that the energy and high tech sectors have some of the lowest percentages of women in their expatriate workforce (ranging from 8 to 11%). In comparison, the ratio for the life science sector is 23%. Also, companies in the service and retail sectors tend to have a higher rate of women expatriates.
No matter these variations, parity still seems far off, and Mercer predicts parity not to happen before 2050. The recent consequences of the worldwide pandemic highly influence the way we work and juggle work and family. While it most certainly has pushed new work trends and accelerated the acceptance of home office and remote work across borders, it also forced many mothers to shift their focus back on their families (Mercer, 2021; The Atlantic, 2021).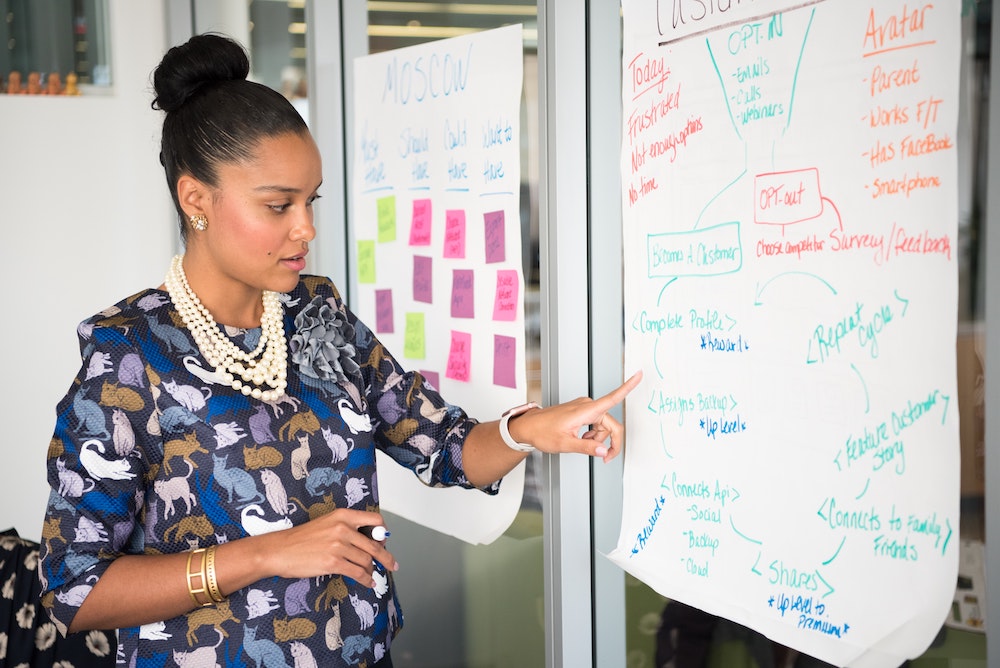 What the future holds - The future of the Female Expat and it's implications for global mobility and the expat partner
The Female Expat study (that you can access here) revealed that women of all ages are approaching their global careers with self-confidence and courage and are less irritated by social norms. Living abroad creates a distance, showcases different life models, and offers the invitation to choose for oneself.

For many interviewed Female Expats, a global career was the enabler for balancing family needs and career ambitions by offering a more affordable daycare system or a more accepting society of working mothers. Some satisfied their appetite for adventure and the unknown, while others found a shortcut to a leadership position.

While we see an ongoing war of talent, a term first coined by McKinsey in 1997, where companies are longing for highly educated and globally experienced employees, the number of female expatriates is slowly rising, but parity is not coming anytime soon. While the pandemic is triggering a second wave of war of talent and women have been challenged to balance work and family on a much more intense level, the future of female expatriation is still a question mark.

Many of the women interviewed saw themselves as exceptions – as lone warriors. Some were optimistic about societal changes and expected that female expats would no longer encounter the same rigid construct. Others continue to see the responsibility with the individual woman and have no confidence in societal change. Even within Global Mobility, there is currently disagreement about whether the number of female expats will increase significantly, and the unpredictability as an adjunct to the pandemic does the rest. As a coach and observer of these developments, I would like to emphasize how important it is that we understand the motives and challenges of Female Expats to respond to them. In our time, women are faced with great work-life balance challenges that are multiplied by a move abroad. Women who have moved abroad with family and a partner repeatedly emphasized how vital the support of their partner was in the interviews. Women who went abroad as a single often stressed that this was a decision to be able to actually work while being a mum at the same time. While society has become accustomed to female expat partners, male expat partners are still the exception, even though they appear more self-confident and self-determined nowadays.
I want to end this blog post by quoting the wonderful interview participants who express in their own words how they evaluate the future of female expatriation. In the end, it is about giving the floor to women who have done it already and who share their experiences.
Reading through these statements, certain feelings might be triggered. Many stress that a partner is essential or that women have to step out of the victim role. From my coaching experience, I can only encourage you to reflect on what reading through those statements does to you. I invite you to talk about it at one of our monthly global coffee dates or mastermind groups for career planning abroad.
I want to thank all participants for sharing so openly about their experience, for being willing to hop on a call with a stranger and answer those very personal questions to make the world a better place for international working women. It was an honor to listen to these powerful voices as it is an honor for me to support Expat Partners in finding their professional identity abroad.

Do you know anyone who might find this helpful? Share the Love by sharing this article