Adding Fulfillment and personal values to the mix
In the course of my Female Expat Study, I am also looking at the career models that women typically turn to. In the literature, a distinction is often made between the typical male and straight career path (alpha career) and the typical female, more volatile career path (beta career). Indeed, to this day, women face additional constraints and challenges in career planning. This article briefly describes the different traits of a typical female and typical male career and points to a different type of career- the Protean Career – where women define their own definition of a successful career. Many female expats and expat partners I work with came across their very own career paths. You can read their stories in the Role Model section.
Protean organizations: Reshaping work and careers to retain female talent
This paper aims to understand women's careers better in order to help organizations make changes to increase female retention. Two specific questions are addressed: Are women adopting a protean career orientation by becoming career self-agents?; and Are women's career decisions guided by the kaleidoscope values of challenge, balance, and authenticity? Results are used to discuss changes that organizations can make to better attract and retain female talent
Typical male vs. typical female career planning
Several different career planning concepts exist that do aim to describe the differences between a typical male and a typical female career. One of the more well-known concepts is the differentiation between the alpha vs. beta career patterns. Based on the work by Sullivan and Mainiero (2007); van den Bergh and du Plessis argued that unlike the linear 'alpha' career pattern typically followed by men, women tend to follow a 'beta' career pattern that is more complex and non-linear by nature. "The 'beta' career pattern is driven by challenge and ambition in the early career, followed by the need for balance and focus on caring responsibilities during the mid-career and then seeking authenticity in the late-career; whereas the 'alpha' career pattern is characterized by challenge and ambition in the early career, followed by the need for authenticity during the mid-career and then seeking balance in the late-career (Sullivan
and Mainiero, 2007). So the alpha career can be described as more linear and straightforward while the beta career is more flexible and allows for different work-life balances.
Do you follow an alpha or beta career?
When you look at your career so far, how would you describe your career path? Has the career been linear so far and does she plan to continue to stick to this linear concept? Or is the career more of a tool that is readily adapted to the current circumstances of life and consequently jumping from position to position is accomplished even without a career aspiration. What is your career driver? Do you defend it against all odds or do you prefer to embody it into your values for life? 
There is no right or wrong to these questions. It is not about the cold-hearted career women ignoring the wellbeing of their children vs. the lazy and unambitious housewife. Let's pretend we have outgrown this comparison and accepted that we do not want to live the same lives but our life. In my coachings, we always focus on defining your values and priorities in life and checking whether your actions match your preferences – which surprise – is mostly always not the case.
Within the Female Expat study, the majority of the participants followed an alpha career, prioritizing careers throughout their life and managing to pass the glass ceiling on an international level. Within the study, these women share very openly about their experience, their challenges, sacrifices, and also how proud they are looking back. access the study paper for free here)
Comparing alpha and beta careers purely based on straightness seems very harsh. Careers with parental leave and periods abroad are rarely linear but rather characterized by upheavals and reorientations.
While some of the women interviewed consciously plan their careers in a very linear and straightforward manner, for others the job is more a means to an end. I wanted to know more about the second career type. What is a beta career after all? Is it just about the struggle of balancing family and career? Or is it more about incorporating your own preferences into your life plan and becoming your own agent for life? The beta career type is also known as the Protean Career and there is tons of interesting research on this. Let's have a closer look to understand what a Protean Career is, why women chose this type of career planning and how it fits the career challenges of the expat and expat partner.
The protean career - it's on you now
The protean career (Hall, 1976, 2004) is conceptualized as an individualized, self-directed career guided by personal values and subjective measures of success.
The person acts on his own responsibility and does not wait for changes from the outside (e.g. an organization, the decision by a superior). This is often found in women who are forced to restructure their everyday life, especially during the transition into the role of becoming a mother.
The Protean Career - a definition
According to the protean career concept, individuals can reshape their careers in response to changing life circumstances, just as the mythological Greek god Proteus was able to change his form at will (Cabrera, 2009; Hall, 1976)
Two central elements characterize the protean career:
– self-directedness and
– personal value congruence
Traditionally, individuals relied on the organization to take responsibility for their careers. In a protean career, individuals are self-directed in that they take a proactive role in managing their own careers. Thus, women who become career self-agents are essentially adopting protean careers. The self-directed nature of a protean career often results in multiple career cycles, which can help women accommodate family responsibilities. They may go through numerous cycles as they seek to create careers that satisfy their own personal needs and definition of success (Valcour and Ladge,2008). I have seen this happening within the career paths of expats and expat partners again and again. The move abroad often triggered a change of industries or a much inferior position (in case of following the partner) which forces the female to start all over again.
Cabrera (2009) interviewed 25 women between 34 and 57 years old with graduate degrees and high-ranking jobs at companies such as Citibank, IBM, Levi Strauss, SC Johnson, Morgan Stanley, Eastman Kodak, and Accenture in the US. All of the participants took a career break at some point in their life and the author analyzed the motivation behind the career break and how these women got back into the workforce afterward. 
These women have been motivated to take a break to either follow their partner on an assignment abroad, to stay at home with the kids, or since they felt burned out. On average they stayed at home for four years and most returned thanks to networking activities. 
"When asked their reasons for stepping out of the workforce, 12 of the women said they quit their job to stay home with their children, nine said they stopped working to follow their husband who relocated for his job, and five quit because they were tired or burned out. A total of four of the women said one of the reasons they stopped working was because they were not happy with the job, in some cases citing discrimination."
The author argues that while it was their individual choice to opt out of the workforce, women's career decisions are in large part a reaction to outdated work structures, policies, and cultures that do not fit their lives. 
Cabrera (2009) refers to the 'choice gap' that limits the freedom of choice available to women due to external factors. Thus, women experience blockages in their career paths at much earlier stages than men. This 'choice gap' may lead to professional women's temporary or permanent career exit (Cabrera, 2009; Volpe and Murphy, 2011), which corresponds with the beta type career pattern firstly marked by challenge, then the need for balance, followed by the need for authenticity mentioned at the beginning of this article.
"Most women face a choice gap which is the difference between the career choices they would have made had they not had caregiving responsibilities and the choices they actually make given the realities of their responsibilities combined with the lack of options at work" (Stone, 2007)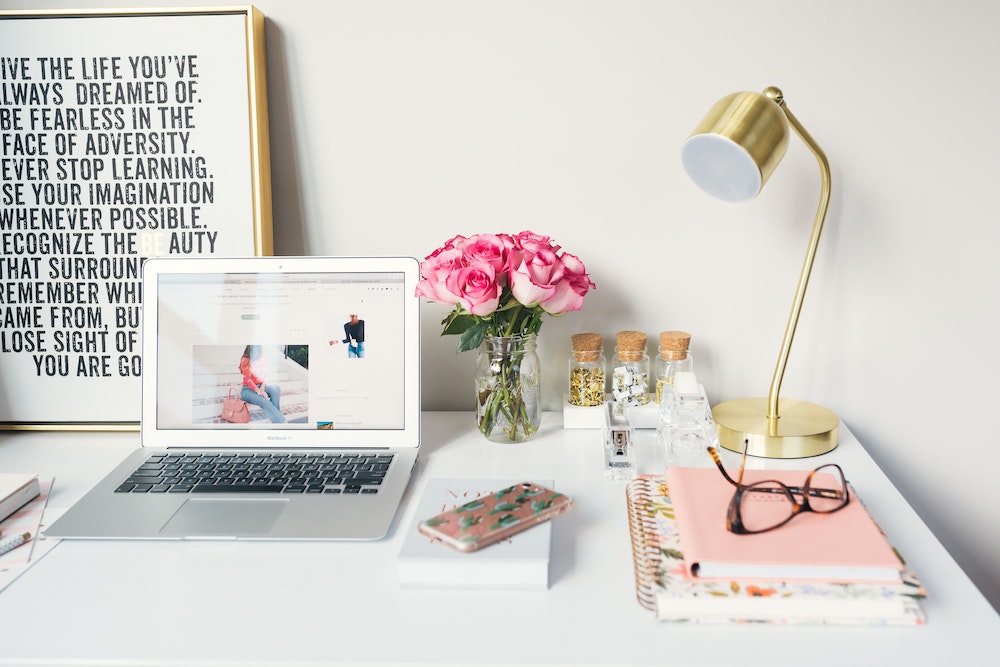 Returning to work after taking a break: The longing for purpose and acknowledgment
"Of the women, 11 returned to work because they wanted to work again, citing reasons such as they enjoyed working or their children were older or they were bored not working; eight cited financial reasons for returning to the workforce. When asked how they found the job they returned to 21 of the women said they found their job thanks to a contact, so networking was very important for re-entering the workforce."
An overwhelming majority of the women in Cabrera's study followed a protean career orientation when they returned to the workforce after having taken time out. In most cases, they obtained part-time positions or worked reduced hours. Some started their own business or chose less demanding jobs. While they did manage to balance career and family life and found purpose and acknowledgment in their new roles, more than half of the participants reported lower salaries. "Pursuing a protean career allowed them to achieve career success based on their own personal criteria." (Cabrera, 2009).
Hence, the protean career has another key measure of success next to salary, working hours, and leadership responsibilities: Personal fulfillment. By taking a break and stepping outside the hamster wheels, these women took the time to reassess their situation, asking themselves whether they are truly fulfilled and considering this factor when re-entering the workforce. 
In every mastermind group, the Protean Career concept is discussed and viewed from both sides to see whether this is a good fit for you or not. As our minds are so focused on the traditional alpha career success definition, pausing and reflecting on your own needs is an intense and empowering moment of the coaching sessions. 
The thriving Female Expat
A qualitative study of 30 role models around the world
I interviewed 30 amazing women working abroad and asked them about:
– What was your motivation to go abroad?
– Can you have it all? A successful career and a family?
– How do you deal with the opinions of friends and family back home?
– What makes you thrive in your career?
In protean careers, career success is internal, based on the fulfillment of one's personal values. Psychological success, such as a sense of personal accomplishment or family happiness, is valued over more traditional measures of success like monetary rewards or progression up the corporate ladder. Looking at your own situation right now, what comes to your mind? Are you intrigued by the concept of the Protean Career or is something bothering you about it? Let me know in the comments below or let's discuss in one of the next Global Coffee Dates or Mastermind Groups. Looking forward to meeting you there!

Do you know anyone who might find this helpful? Share the Love by sharing this article