The mastermind group for global moms looking to make themselves a priority
Why worry alone about the big question of your professional future?
Join the mastermind group and work on your next professional steps together with great women from all over the world and guided by me as your personal coach!
Values & Strengths Assessment
Are you in a similar situation?
Do you need a space to think?
If only there would be a space where you can meet women in a similar position with a coach that focuses on YOUR needs and YOUR future. A space that is not hijacked by what is best for your kids but is focusing on career planning and shaping your professional future. A space that creates headspace and implements self-care in a hectic world.
Sometimes we have so many ideas that we can't see straight.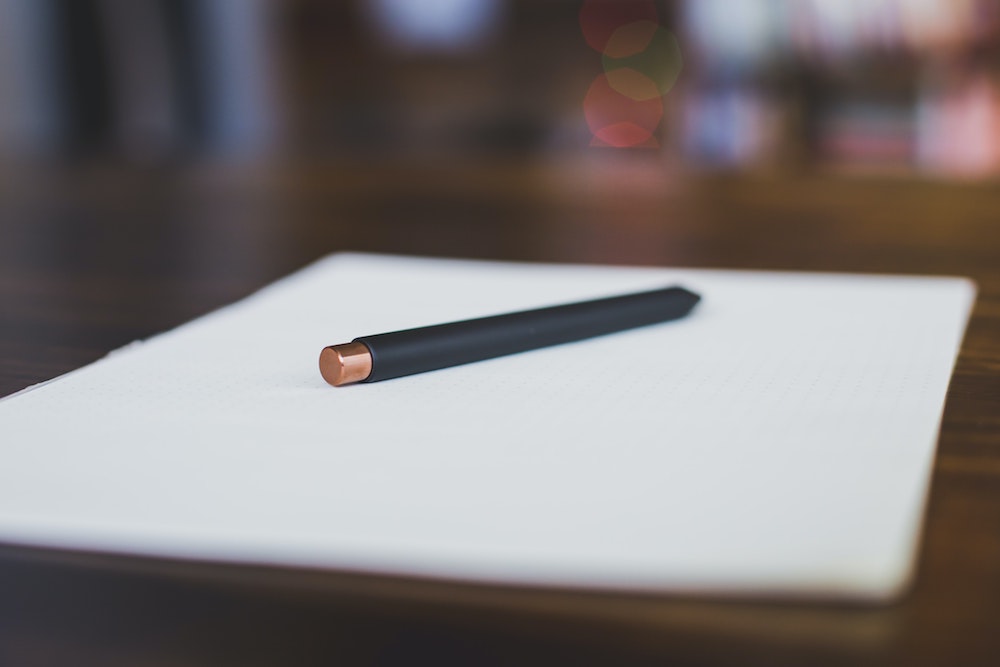 We will meet for four weeks in a row: 
In case you can't make it on this day or time let me know! So far, we always found a solution within the group that was a good fit for everyone!
Here is what you are getting
In case you prefer PayPal use this button:
A mastermind group creates a fixed space in your calendar (once a week) where you talk with like-minded women in a safe and comfortable environment. It is a space that inspires you, empowers you and holds you accountable on your goals and actions points. 
Empowerment in a safe space
The mastermind group is a safe space where thoughts and reflections can be shared without being judged. It is a confidential space that allows you to articulate your worries or ideas. The goal of the mastermind group is to enhance your self-esteem and to paint a clear vision of what it is you want to be doing in the upcoming weeks, months, and years. It gives you the toolset to get back into the driver's seat!
Guided by a certified coach
The mastermind group is a space where academic research, coaching exercises, manifestations, and recurring check-ins come together to work on your personal and professional development.
Commitment & Accountability
The mastermind group is a weekly appointment in your calendar that holds you accountable for your actions steps. I as a coach will check in with you in between sessions and the intimate group gives you the platform to present your progress. 
Finding clarity around business ideas and gaining a first paying client
"I had just returned from living in Singapore and we were waiting for our next posting abroad and I really wanted to find some clarity around my business ideas. I found it very useful, not only did I learn a lot about myself, meet fellow expats, and bond over shared experiences but I set myself weekly goals that I met and ended up with my first paying client for my business by the time I had finished the program. I am still in touch with the other women and hope we have created a new support group going forward. Kate is warm, engaging, asks great questions, and fully holds you to account. I highly recommend this program, it gives you a really great structure to invest in yourself, review your career plans, and set goals for your future. Thank you Kate!"
Sophie Geddie, currently UK
Your comprehensive workbook
"I very much liked the exercises as well as your spontaneous feedbacks during the group sessions."​
Expat Mom, 3 kids under 10
I discovered the opportunity within the challenging time
"I was lucky to find my way to Kate at the time when we as a family relocated to Germany from Serbia. I was looking for a career path suitable for me in the new place and to continue my journey as a professional. With Kate's guidance, through many interesting activities and deep and meaningful conversations with others in my mastermind group, I discovered that such shifts in life offer an opportunity for enriching experiences, not only for ourselves but also for others with whom we share our stories. Thank you, Kate, for SHARING the LOVE, knowledge, and experience with us who happen to come across your message on our way towards self-realization."
Speaking from the heart, Svetlana
"I really liked that the Workshop not only focussed on the professional but also on the private sphere. To me, this is your unique selling point.
Overall, I really liked that it made me think and plan. Workshop Nights were the highlights of my week."​
Expat Mum, about to re-enter the workforce
"Having lived and still living "the experience abroad", I love that Kate puts into numbers and words what we all go through. I enjoy her articles which are helpful as well as inspirational. Joining one of her mastermind groups put things into motion for me as I took the personal deadlines "very personal". Wherever you are at your journey, if you need the very first input and structure or if you need the final push to move forward, having this exchange with other expat partners lead and coached by Kate will facilitate the process! I had so high expectations on myself and so many ideas but our discussions and exercises helped me make peace with the fact that values have changed along the way… while the weekly to-do list made me explore new waters and opened doors to brand-new job opportunities. Thanks, Kate!"
Prepping for re-entering the workforce
"Thank you for the opportunity to exchange ideas with other mothers and for your great help in preparing me for the workplace again. I really enjoyed the coaching sessions over the last weeks and it was also very important impulses that helped me to focus on the essentials. "
Stefanie, mother of a 3 months old​
Mastermind Day was my favorite day of the week
"I very much enjoyed being part of the Mastermind Coaching Group and to learn from and by inspired by not only Kate but also the other fantastic and talented women that I was privileged to meet there. Kate does a great job getting you started on your career. I was especially impressed by the workbook that she put together. It contains so much valuable information and food for thought.
Thank you Kate for the sessions! I do miss them already!"
Julia, mother of two girls (7 & 13 years old)​
If you are following this website for a while you might be familiar with my work. If you are new to SharetheLove welcome! I am happy to introduce myself quickly.
I have a professional background in Marketing and Business Planning and a huge passion for traveling the world and exploring different cultures. Originally from Germany, I have spend the last three years in Chicago, USA where I started my own business and certified as a Coach. Before that I have been living in the UK, Spain, and Taiwan.  The motivation behind starting SharetheLove was the realization how lost many expat partners are in accepting the sudden break in their CV and finding the imagination and resilience to cope with change. Coaching has been a great way to serve those that are looking for some guidance in their career – myself included.
2 years ago, I became a mother to my precious daughter and again I realized how many women are struggling with juggling their career, and shift in priorities that a baby can trigger.
I am a huge believer that we are all resourceful and in good moments we know the value of our skills, personality, and experience. However, challenges are pushing the impostor syndrome button in our mind and suddenly doors seem to close when we become the prime caregiver of our child.
I want to invest my time to empower women around the globe in moments of doubt to help unfold their true potential.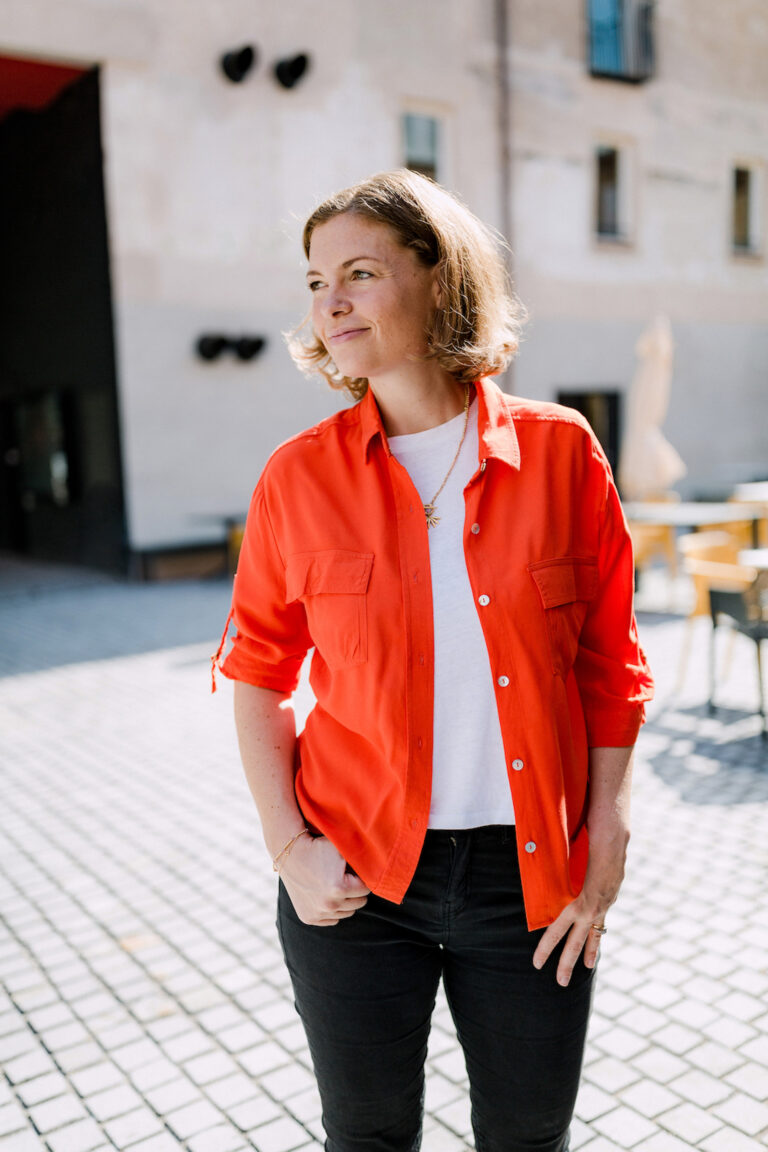 Katharina von Knobloch
World Citizen, Expat Specialist,
Certified Coach, Mother