The expat-Relationship. A real test!
It' Monday morning. A new week lays ahead of me and a wonderfully relaxed weekend behind me. My husband left for a longer business trip and I started the day with recalling myself about that special relationship we have. 
In that mood, I would like to tell you something about the special effects of an expat assignment on a relationship.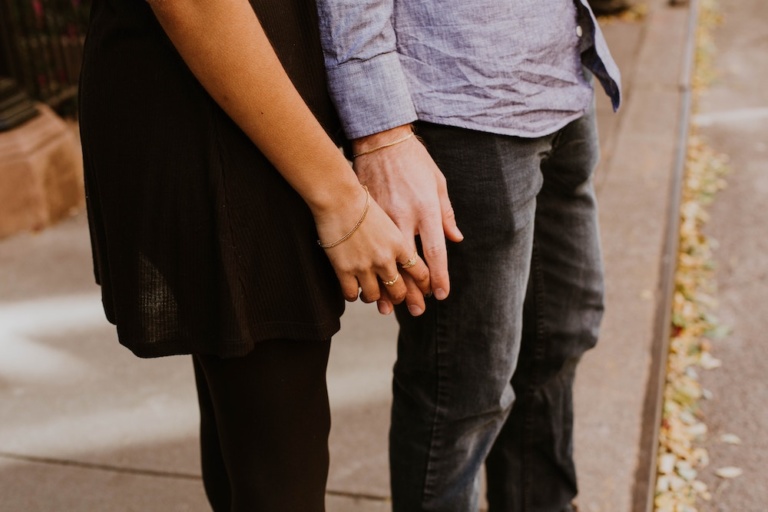 Most company transferees chose to take their partner with them. Depending on the duration and distance of the assignment this is the only possible thing. When we still lived in Germany I thought about staying and continuing my career instead of joining my partner to the States. However, only one week of distance relationship showed me that this would be a price I am not willed to pay. While we did long-distance relationship over years before, the huge time differences make it really tough to keep up with the other one's life. Chapeau to those who are able to manage it!
SO WHAT INFLUENCE DOES AN ASSIGNMENT HAVE ON THE RELATIONSHIP OF A COUPLE?
I want to summarize it like that: If you had a strong relationship before, the bond between you will grow even stronger. If you struggled before, you will have a hard time to feel home and secure in your relationship abroad. 
An expat assignment is a tough time as it throws both partners into cold water but due to work in different "buckets". The first weeks and months bring a lot of excitement and joy. Everything is new and there are endless things to discover and to plan. 
The ongoing time will then without a doubt, lead to the fact that you will face obstacles. The struggles can either harm your relationship or let you feel closer to one another.
While the one partner might face isolation and loneliness the other has to face pressure at the workspace and potential difficulties in understanding the partner's needs. Cultural shock, job search, the absence of friends and family – this all can lead to frustration and additional stress tests. 
My research shows that relationship issues are a huge topic in the Expat community and the outcomes are like day and night. Many times you read about dream partnerships on the one hand and alcohol abuse, mental abuse, and divorce on the other hand. 
I am in the lucky position to belong to the side where the grass is always green. While my husband was always caring and reflective he is now even more concerned about my well-being, supporting in every direction I go and thankful for the bond we have. From my personal experience there are two essences to reach that level of expat relationship happiness: 
1. A SOLID FOUNDATION
2. COMMUNICATION
As I stated before research shows that former issues in a relationship will probably not be resolved in your time abroad as you will face challenges you did not have to deal with back home in your everyday life  (although there are some great stories I find from time to time so there is hope!) 
During an assignment, you do not only need a lover but most of all a friend. A person you never get bored of talking too, a person who would immediately pack the bags if the other is not able to become happy and a person who knows what you are capable of and how far he or she can push you. 
The second key is communication. I know that sounds really stereotyped and obvious. However, I guess I learned a great deal about relationship communication during the last months. Abroad you should not add up your thoughts and feelings in your head. While I would have dealt with some minor challenges alone back home in my familiar surrounding,  I am more open abroad now. Putting your feelings into words immediately allows you not only to process and handle your emotions but it most of all allows your partner to know what is going on. Only then, he or she can understand, reflect and act accordingly. Otherwise, you will stay a mystery box. Your partner will come home, stressed from work and won't understand while you are not in a good mood and things will heat up as expectations and relationship roles just have changed compared to the past. 
MY KEY TAKEAWAY TIPS TO IMPROVE YOUR RELATIONSHIP IN A FOREIGN SURROUNDING
Become clear about what you want. In some cases, this could be a good starting point to get some pressure away from your partner. He or she might not have a solution or vision for your future and does not know how to support. Don't create unrealistic expectations for your partnership. If you don't know by yourself it might be a good step to figure that out for yourself first. Try to find out where you want to go and what would make your assignment a happy and fulfilling time when looking back and work towards it. In my opinion, a stranger like an Expat Coach could just ask the right questions and triggers some thoughts in a new direction. If you have a broad idea I am sure your partner will be much more in a position to brainstorm and support. 
I will never understand why this is still so badly viewed in our society. I have the feeling it is much more common in the USA but still, there is room for improvement. Sometimes there is just too much misunderstanding and silence and talking together with a third person trained in that field is what you might need right in that situation. As there is nothing to lose I can not see why the public reputation is still not supporting. If you prefer to be counseled by someone of your own culture, video conferences are getting more and more popular in that profession and could ease the burden of opening up for you. 
Communicate: Give your partner the opportunity to understand and act
Coaching: Become true to yourself and your needs
Counselling: Ask for help if you do not know how to deal with your emotions and struggles on your own. There is no shame in it.
I hope you find my Monday Thoughts helpful and that it might have triggered some thoughts in you as well. Let me know how you think about this topic and if you have any further tip to add. The grass is much greener on this side of the expat relationship and for me personally, the reason why bad days are manageable and good days are even more exciting and fabulous. 
Thanks for stopping by and sharing the love. 
And thanks to my partner in crime 

Share the article with a friend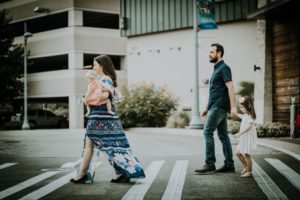 What do you actually know about expat partners and career planning? Numerous extensive academic studies have dealt with the question of how the career of partners who go abroad for a certain period of time for the partner's job is affected. In this article, I'll give you a quick run-through of some of the hot topics that are known about this.
Read More »