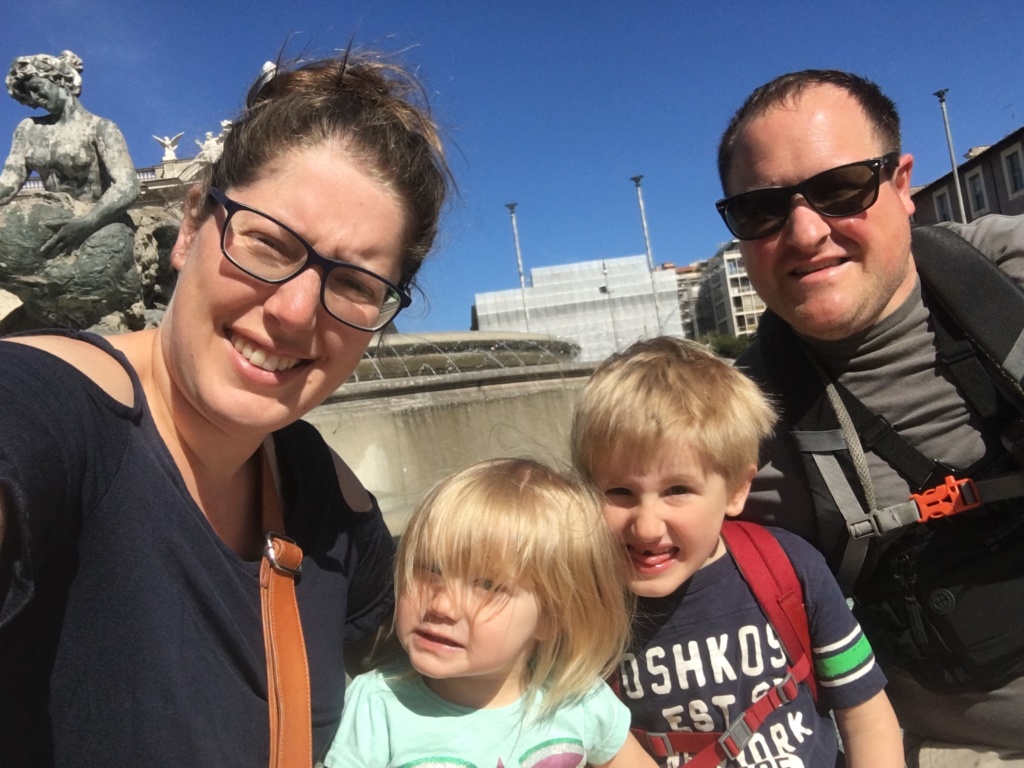 The Truth about Professional Blogging
A STRAIGHTFORWARD INTERVIEW WITH AN EXPAT MUM
This interview is the perfect proof that when you reach out to the universe, it will reply. I was searching for Expat Partners who were willing to share their story of becoming a professional blogger, and I found Christine. She was an Expat in Germany when she started her blog and turned it into a real profession. In this interview, she is sharing her tips and tricks without whitewashing. She is pretty straightforward about the ups and downs of blogging making this interview a perfect resource for you! I promise it is worth your time! Thank you so much, Christine, for your contribution!
Expat Blogger Interview With Christine Leger
1. Hi Christine, Tell us a little bit about yourself and what your blog is all about
Sure! My name is Christine Leger, and I am the lead content creator for Tappedouttravellers.com. We are a family-travel website, focusing on budget style family adventures. We moved to Germany in 2014 for work. We brought with us our 2-year-old son. While in Europe, we added a little girl to our family. And before you ask, no she does not have German citizenship. Much to my disappointment.
Let's connect
on social media!
2. From an outside perspective, blogging is everything an Expat Partner might dream of: Location independent, flexible, creative, low entry barriers... Is that reality or dream?
I loved having a blog as a diary for my friends and family to see what we were up to. I didn't want to throw it all over my Facebook wall, though I did that anyway. I put more intimate stories and such on the website. Eventually, I started getting actual traffic from random strangers, and they were thrilled to learn that young children could travel long distances without driving everyone insane. Part of the problem, for me, was expectations. I was then expected to cover more details and less funny stories. Strangers weren't interested in the tantrum my kid threw on the Eiffel Tower, yet grandma wants to know how her babies are doing so far from home. There are a lot more rules about blogging than one might think, and these rule-creators expect everyone to just know that they exist and to research them before starting a blog. There are things I am not allowed to say or advertise, or do if I advertise, it's a crazy hot mess that I wasn't aware of. It is location independent, and I can spend as much or little time as I want blogging, but it ends up consuming your day. You spend your vacation behind a lens, trying to get the perfect angle. Wanting to experience something just so you can write about it. And it's not the demand of the readers, because there is only so much they can actually make you do (i.e. nothing, it's the internet). But it's the psychological need for validation. I want more traffic, so I need better stories and better images, which means I need to do more stuff. Vacationing as a blogger and vacationing as a civilian are very different. Blogging is also very competitive within the niche as well. There are a lot of background things that happen in order to rank in Google that no one talks about. And it's hard to compete, as a housewife with little disposable income (because I've spent it all traveling) to compete with these young, single, backpacking Instagrammers that soak up all the Google juice. Blogging is also about engaging with the audience. Now, every blog has a social media presence, not just the blog itself. So one needs to go out into the universe and actively search for readers and show them that you exist. This means being creative, and clever, and unique. It's exhausting.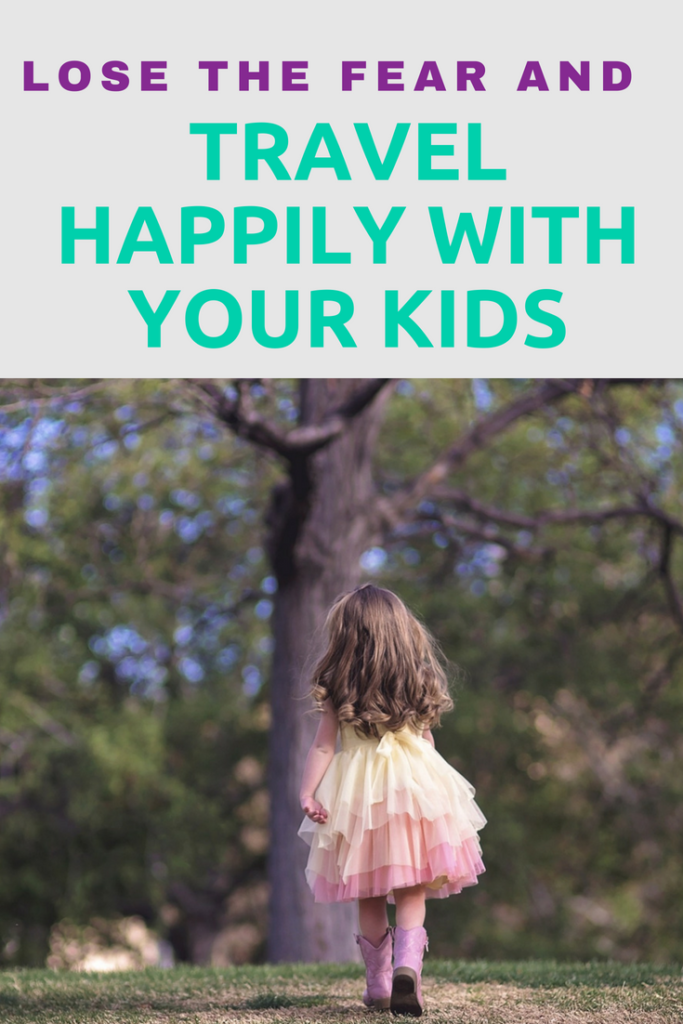 3. HOW DID YOU TACKLE YOUR TRANSITION FROM PERSONAL BLOG TO PROFESSIONAL PLATFORM?
Blogging isn't all bad. I mean, it's great in that I have been able to make the transition from a diary to income generator, but no one tells you that this is technically a business now. Once you get that first penny, you are an entrepreneur, and all the goodies that come with it – taxes and accountability.
In order to make the transition, I had to switch from the free stuff to the paid stuff. This was the only way that I could get affiliates and ads on my site. Once I made the switch and my traffic caught back up, I was able to pitch my traffic to tourism boards and such. They were eager to work with a family since there aren't that many family-oriented bloggers in this world. Especially those that choose to run around Europe. Europe is expensive, and I have learned that most families want to spend their money wiser – obviously – so they go somewhere that is cheaper, like Asia, Africa or South America. This means their hard earned money can last that much longer. Also, these are also the types of places that most readers would call "exotic" ( I cringe every time I hear that word, sorry). With the little traffic that I was able to generate in my first year of blogging, brands were able to see that they were also highly targeted – there was no question who was reading my blog; families wanting to spend time in Europe, on a dime. My readers were ready to hit the reservation button, they just needed to know where to go, and brands sought me out because I was (am) able to point confused and overwhelmed parents in the right direction.
I really started earning money when I got (super) serious about my intentions. I was posting fewer and fewer rambling stories – though I still post a few, on occasion – but they are now mostly informational. I write about what you will find at the destination, how families can expect to be treated and what they should expect from the destination. Where they want to eat that the kids will enjoy and so forth. These are all things that we have experienced, yes, so I am still being true to my audience, but with less fluff in between the information. My mom still wants to hear the stories, and there is enough for her to get the idea and text me if she wants more details. While I advise others on how to experience a destination, I show them all the gear and tools that we used while we were there, so they can prepare themselves accordingly. Scotland in February was hella cold. If you are traveling from Australia, you have no idea what this kind of weather looks like, but you still ran into my blog because you searched Edinburgh in February. I advise on the types of weather we experienced and what they should consider packing – if they buy it from my links, that's great too. I always make sure to mention that these are my experiences and sometimes things happen.
We had a horrible time at a hotel near Disneyland Paris a few years ago. Others loved it. I make it clear that my experience was awful for X and Y reasons. If they read a contradictory statement on someone else's blog, that's great too. They had a great time, and I hope the next guy does too. I didn't, and you may not either. Just be aware that it can happen.
4. Talking about milestones: WHAT MILESTONES SHOWED THAT YOU ARE ON THE RIGHT PATH?
Second times the charm, in this case. I spent years learning how to keyword and google search and research. I took all of that energy and put it into a second blog and boom, right out of the door. This new blog had 4- times the traffic within a month and it is still generating hundreds of dollars more per month than my initial blog. It's a new niche, so there is no competition. My milestone was learning what works and what doesn't. Family Travel blogging is such a broad niche that it is tough to rank in anything these days. Couples and single travelers try to appeal to a wider base so they throw in a few family keywords and shoot to the top of the list immediately. I, on the other hand, can't fake a solo trip to save my life – there are kids with me, I visit kid-things. I only rank for family-related keywords, and that's just my reality. Knowing this, I was able to find another niche that all my learning could be applied to – just better. I found it, and I'm winning.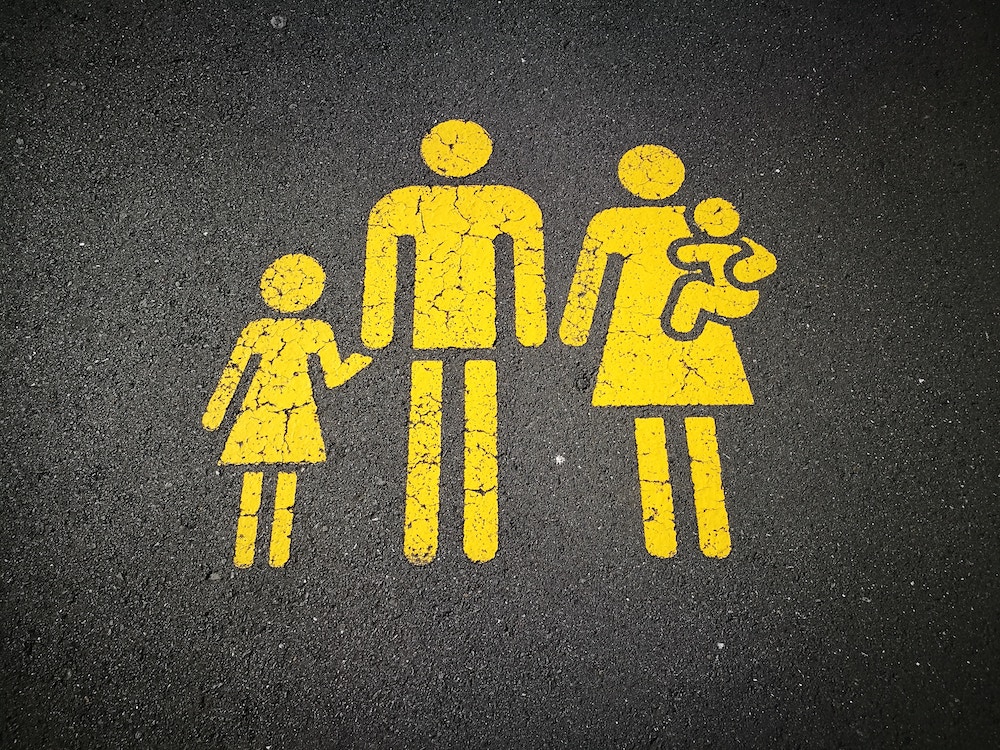 5. What would you recommend Expat Partners who have started their website about a year ago but don't see any increase in traffic?
Waiting is important, as things take time. But waiting too much is useless. If you don't have the right tools in place, then waiting won't change that. I think if a blogger has been around for a year or so, and they aren't seeing traffic or income, then it's a sign they need to refocus their goals. Do they want to remain a diary, or do they want to seek help in making the adjustments to increase traffic and income. Waiting too long also means there are more articles to edit and reform. I think the sooner they can get a "pro" take a look and give pointers, the better.
There are pros out there that will do a quick look for free. I, for one, have been known to give quick reviews and pointers to friends and Facebook friends alike. In depth consultations do come with a fee, but that is true of any profession in the real world, so expect to find that as well. Before paying anything to anyone, know what they are worth. Just because they say they are earning a ton or get a ton of traffic, doesn't make it true. There are free tools out there that will show you exactly the kind of traffic these "pros" are getting and you can guestimate an income based on ads and affiliate alone.
It does take a bit of patience, though. There was one girl on Facebook that mentioned her hubby wanted her to give it up. Her hosting was costing $500 a year ( mind you, what does his golf cost per month) and he didn't want her wasting more time and money on it. Fair enough. She did a little more research, upped her game, and two months later she tripled her traffic and started generating $500 per month. Maybe it was the kick in the pants that she needed, but one can't expect miracles overnight, and neither can their family members. If blogging is something you want to do, you need to be prepared for the costs, budget for it, and make those around you understand what this is.
As my son put it "when you ask Google a question, someone has to answer it". This is how blogging works. Someone has to answer the question. Will it be you or the guy next to you?
6. Which social media channel is most important to you?
I hate social media with all my heart. It sucks the life out of everything it touches. And yet, that is where the majority of my readers are. They ask a question and want to see pictures of it before clicking. Or want to passively scroll images before deciding that yours is the one that articulates their desire to vacation at that location, so this is the article that they need to read about it.
Google is my preferred platform, and so far my primary blog is doing great with The Google. It's simple, it doesn't discriminate – more or less – and no one really knows how it works, so it's hard to game. I write about something and there it is on google, just like I predicted. Social media has a short lifespan when it comes to articles so I need to be on it, constantly, in order to keep my content fresh and in the eyes of my readers. If one of those platforms crash, half the bloggers on the internet are finished tomorrow. My second blog included.
Google is also great because you don't have to be a great photographer or graphic designer to rank in google. The content and its usefulness speak for itself.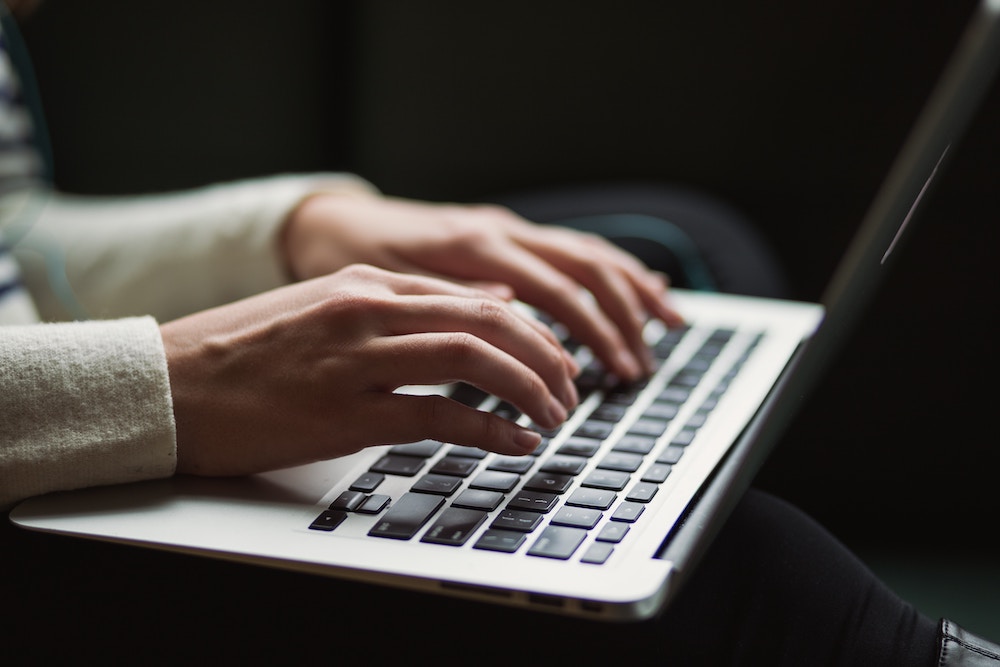 7. Any other apps, tools, websites, learning programs or tools you want to share in general?
I use Google analytics app, all my social media apps, planoly for posting images on Instagram (the free version), tailwind for posting on Pinterest (I pay for the annual subscription). I use canva to make all my pins, though my hubby says I need to learn Photoshop. I know I need to, but I really don't want to learn another platform. I dislike technology. I dislike creating pins even more.
In terms of learning programs, unless the course is tailor made to you and your needs, like a blog review and consultation, don't spend a dime on anything. Half the people that hawk the courses are affiliates of the course or just don't want to say the course was less than thrilling. If it's their first course, they also don't know they could have received all of that information for free. I paid for 2 courses, hubby didn't want to hear a word about it. He comes back a month later with this information and he says it was on Youtube. WTF! I paid $50 for that tid bit. Unless it's for you and you alone, one on one consultation, it's not worth it. They are too vague and overarching to be of any use.
Don't get me wrong, I love blogging. I know all that sounded like a lot of complaining and hating but it's not. Blogging has allowed me to take my family on countless vacations that I wouldn't have been able to afford had we not been sponsored. I remind my readers that each and every vacation is budget friendly – the pace in which we are vacationing is not, and that is because they are sponsored – so I am not compromising the basis of my blog in that sense. I enjoy the friends that I have made online and in real life based on blogging, and the things that I have learned about the internet and internet marketing. I feel that I am a better consumer knowing the things that I know now. I am mostly proud that I am able to stay home with the kids now that we are back in Canada. I am not forced to look for a job right away because I have one. I work during the day while the kids are at school, and I am home when they need me. My work revolves around my schedule, not the other way around, my errands are during the day and not the weekends. I can work and be a stay at home mom at the same time. I have created a business that everyone can be involved in – my son wants to take pictures of our next vacation for my "photo blog". He wants to help me work. It's adorable. I found a way to earn a living, keep my sanity and travel while I was in a situation that didn't allow me to contribute to the household in a way that I wanted to. Just because I can't work on the economy, doesn't mean I am not allowed to find another way to earn a living.​
Follow Christine and her work
Wow that was a lot that Christine shared with us! I am always very thankful when women share their wisdom and experience straight from the heart without any whitewashing. It's the best and quickest way to learn and to figure out if the blogging path would be something for you. So thank you Christine for some of the best insights into the blogging scene so far!
Thanks for sharing the love and stopping by

Send this article to a friend & share the love: