POTENTIAL ENTRY POINTS TO THE FOREIGN JOB MARKET
My biggest mistake in my early months as an Expat Partner was to think with a very narrow mindset. It was my goal to continue my career where I left it off back in Germany. While there have been some potential options they did not work out in the end and it was quite a journey to rewire the mindset to think in more opportunities than just to continue the known path. In this article, I would like to share with you a short overview of the 4th chapter in my career workbook for Entry Partners that cover different entry options to find work in the hope it will broaden your mind as well when you start your job hunt. 
WE ALL HAVE UNIQUE ENTRY BARRIERS
We all bring along different circumstances that make working abroad easier or more difficult on first sight. The most common barriers according to HR experts are lack of work permit, the limited time you have abroad, missing language skills, local stereotypes and prejudice, lack of transferable knowledge, intercultural bias and so on. We can continue this list for some time. Important is just to realize which of these barriers are REAL obstacles to find work abroad and which are more important for us than for the labour market. As humans we tend to shut down when we see a barrier and feel incapable of thinking about different ways to approach the topic. From an outside perspective the missing work permit seems to be a real reason for not being able to work. I was thinking the same way. However, during my time abroad and in several discussions with wives of diplomats who are not allowed to work, I realized that it comes back to the definition of work. What does work mean to do? Is it being employed by a company and going to office every day? Are there other ways you can work on your skillset and plan your career even after this assignment? Is working something what pays the bills to you or is it also the connection to others, the feeling of being needed and the learning? If i's not just the bills to pay, there are other forms to find meaningful work. To become creative and think of different options is quite a process and does not come over night. This was another reason I have written the workbook for Expat Partners and included so many coaching exercises. 
FULL-TIME TRANSFER OF FORMER CAREER
POTENTIAL STARTING POINTS BESIDES THE OPEN JOB MARKET
This is the most obvious approach most Expat Partners have in mind when going abroad. Most of the time this means to actually continue with the known work life from back home but with a different cultural surrounding.
POTENTIAL STARTING POINTS
BECOMING SELF-EMPLOYED AND TURNING A HOBBY/VISION INTO A PROFESSION
For some Expat Partners, a corporate career does not offer enough flexibility regarding mobility or family life. If this is not the only expat destination for you, it might make sense to think about a portable career for yourself. Something you can take with you when there will be a next move around the corner.
POTENTIAL STARTING POINTS
Let's connect on Social Media
Want some good vibes in your mail?
TEACHING AT AN INTERNATIONAL SCHOOL
If you are fluent in English, teaching at an international school can be a great option to be flexible but earning money at the same time. There are over 6,600 international schools worldwide, and the number is rising. Nowadays, these schools also attract locals due to their excellent reputation for having a high learning standard, and there is more demand for teachers with a background in English than ever before. It's also a great job to take with you in case serial expatriation is a topic. Short-term contracts are quite standard and offer flexibility for both sides. The downside: Serious certification is needed to teach at international schools. If you are not an English native speaker, language schools which focus on the non-native speaker are also an option. These schools usually accept the TEFL test as certification.
POTENTIAL STARTING POINTS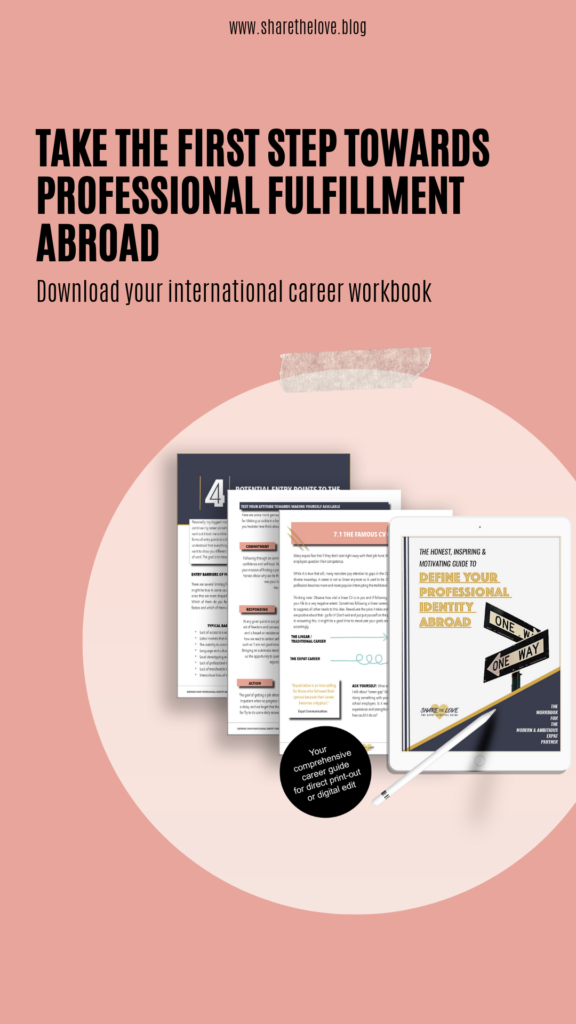 Many Expats end up volunteering when other options have not been successful. However, my experience shows that volunteering has by far a worse reputation than it should be. Instead of seeing it as something which always seems possible you should rather see it as a valid entry ticket to a foreign job market and a real cultural training court.
POTENTIAL STARTING POINTS
When you reached a certain career level, it might feel strange to think about internships as a valid approach to a foreign job market. However, similar to the volunteering sector this gives you a potential entry ticket when entry barriers are otherwise really high. So think twice before saying "I am too experienced for that". This might also be the best opportunity to switch career paths! However, please take into consideration that most countries can only hire you for an internship when you are enrolled in an academic degree so there might be a legal barrier you are facing here.
POTENTIAL STARTING POINTS
If you don't want to start a comprehensive business on your own, there are still several options which allow you to work from wherever you are but keep your clients and tasks. Freelancing is super trendy amongst Digital Nomads as this type of profession enables you to live a location independent professional life. A freelancer can legally work in most countries. This means that as long as you don't serve local clients and operate only virtually, you should not have issues.
POTENTIAL STARTING POINTS
If work permits are an issue but you want to continue working on your career, going back to university might be the path to follow. A foreign degree can have a profoundly positive impact on your job outlook back home. Many big corporations are open to funding an educational degree abroad for the Expat Partner. Going back to university or train yourself in workshops can be a good idea. If your partner's company is not offering a huge Expat Package to train yourself, there are still plenty of free or very favorable online courses you can take no matter where you are living now. 
POTENTIAL STARTING POINTS
TURNING A HOBBY INTO A WORK PROJECT
Your time abroad can also be very fulfilling beyond the typical work forms. It can be the best time to realize an idea or skill that is not yet a straightforward business idea but can develop itself towards it.
POTENTIAL STARTING POINTS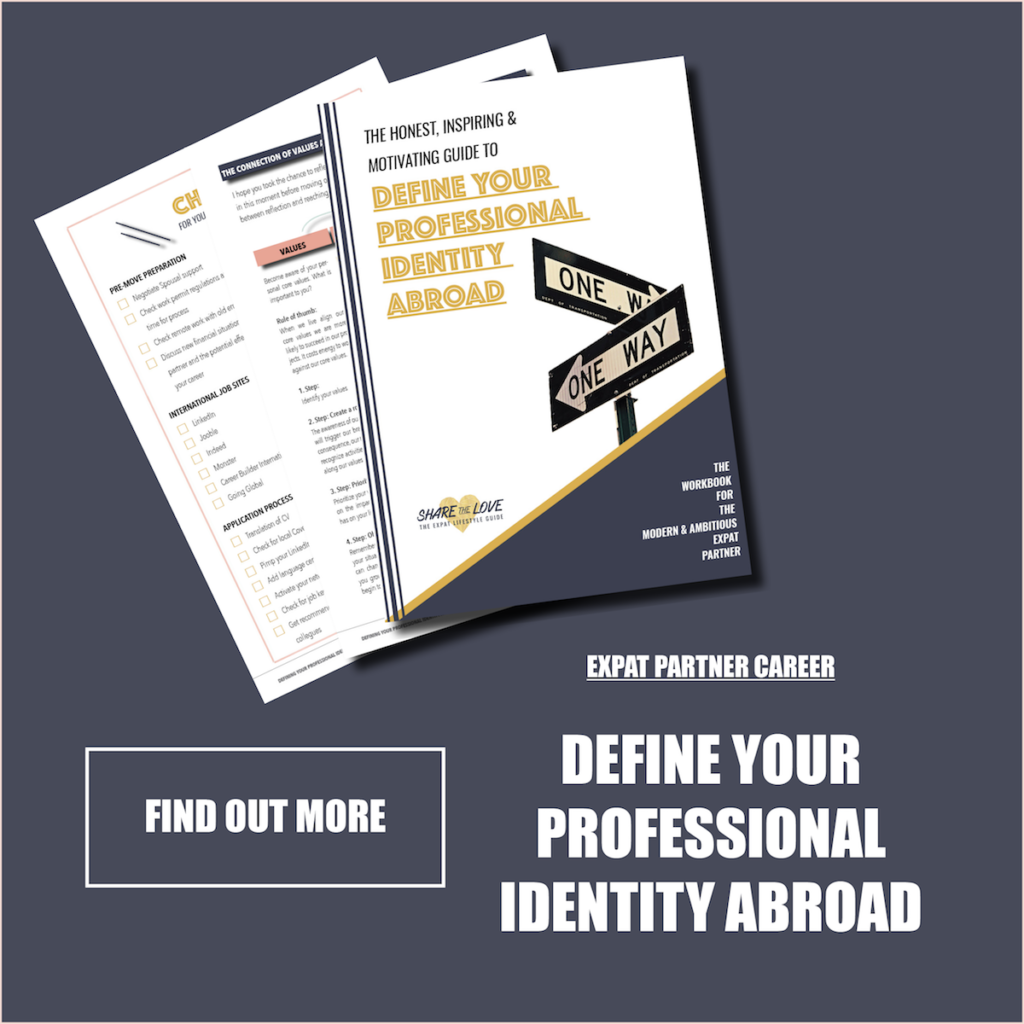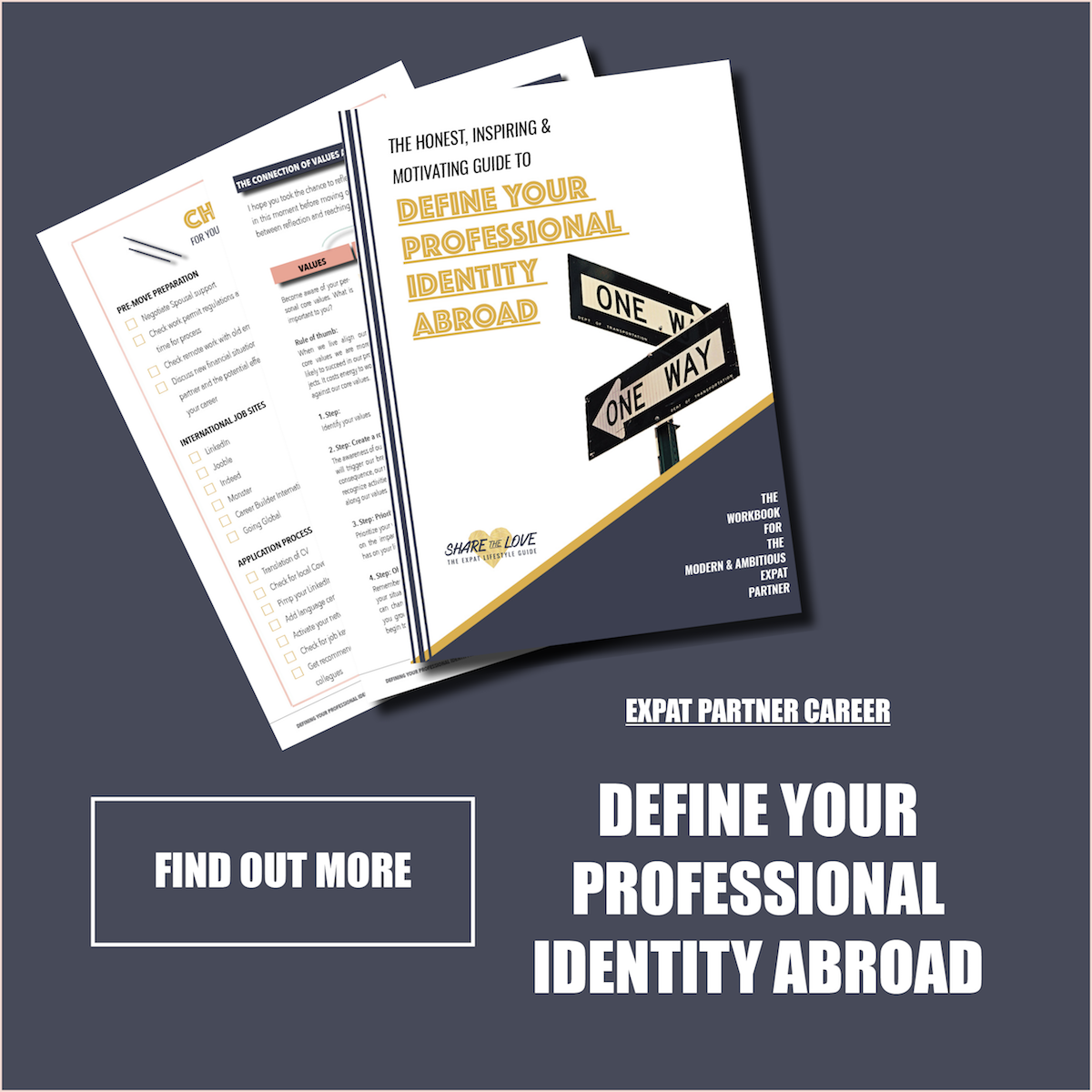 Of course there is much more to say to each possibility and its best told by asking someone who succeeded in it. That's the reason I included interviews with fellow Expat Partners to each possibility and asked for their approach. Thankfully, each one of them shared very genuinely and openly about their experience and the ups and downs of the different approaches. If you want to know more about this topic I can highly recommend you the workbook I have written for Expat Partners to support in this very challenging process of finding a job abroad. Click 
here
 to see what the workbook is all about. 
A few last words about the job hunt abroad: At the end it all comes back to ask yourself : What do you want? What do you want to do within your time abroad? What do you want to do in life? Which direction would be helping you to achieve bigger goals? What potential of growth are in those different options you have? It's a great time to reflect and think about what it is, that you truly want in life. Enjoy this luxury this adventure brings you: To center a bit about your inner dreams and goals and to take time to make a decision. Maybe this decision will be similar to your former professional life. Maybe this decision will be a fresh start and it will need a lot of courage to do so. I wish you all the best for your personal journey! Thanks for stopping by and sharing the love.
Thanks for sharing the love and stopping by

Share this article with a friend and share the love: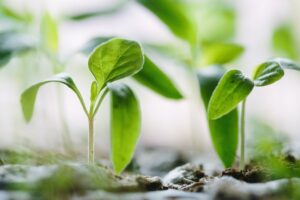 Embracing a new beginning abroad is no easy feat, especially when it comes to restarting or reinventing your career in unfamiliar territories. Discover how the "New Roots" program stands as a beacon of support and guidance, nurturing expat partners to forge successful career paths in a new country.
Read More »