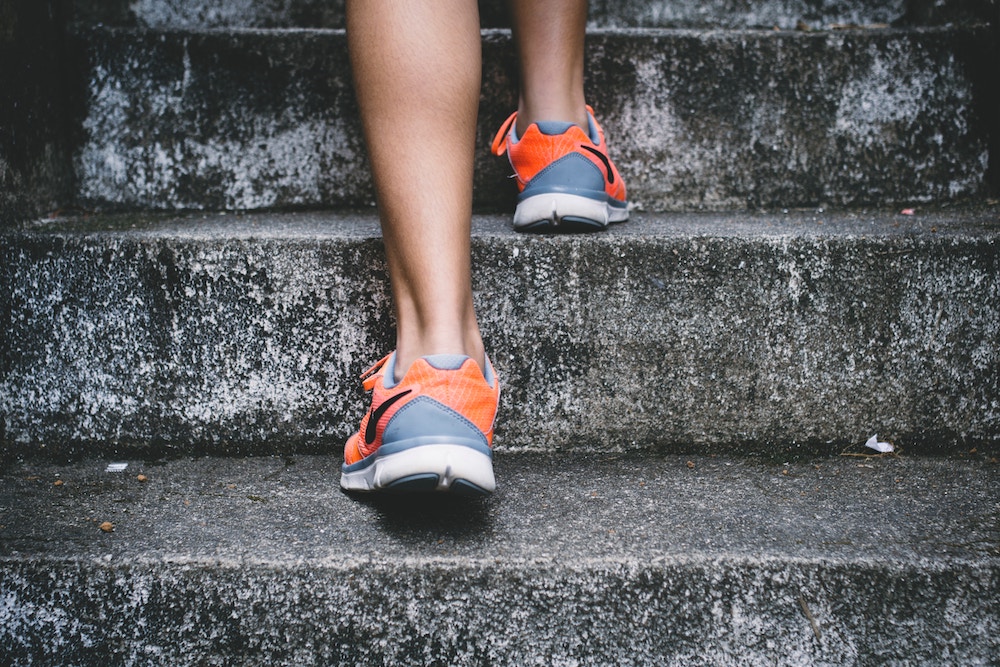 Stepping outside your comfort zone
Every once in awhile, we get triggered to step out our own comfort zone. For me personally, this often involves public speaking or sales pitches. Those are things that are just not meeting my core strengths. While others love to present themselves, I prefer to put the content in the spotlight instead of me as a person. However, when you are seeking to grow personally and professionally, stepping outside the comfort zone is a vital method and can't be neglected!
I stepped outside my comfort zone a couple of times over the last weeks, so I wanted to share these moments with you. I am hoping that it is inspiring to you and encourages you to say yes to the next opportunity that comes along your way!
One of these "stepping outside the comfort zones" moments just happened recently. I got invited by one of the biggest expat related podcasts to speak about a topic that is very important to me. The wonderful Amel Derragui, the founder of the Tandem Nomads community, invited me to talk about Digital Nomads and what the Expat Partner can learn here to grow professionally. The invitation came at a time when I was struggling with pregnancy symptoms, and the mum brain definitely interfered with my language skills. I already realized in some other occasions that I was constantly searching for the easiest words in English. The instant translation in my brain got more difficult than I was used to. But then I was reflecting on what I was doing. I was already coming up with excuses on why I should not take on this opportunity. Almost fooling myself that it would do more harm than good. So I forced myself to accept right away, making it impossible for me to step away after.
Following through is way much easier when you commit right away. It is trickier to cancel something you already committed to!
If you want to learn more about the podcast episode itself and know about what expats can learn from digital nomads to grow professionally, follow this link here and listen to the latest episode! Amel is also sharing very interesting links about further research in this area!
Let's connect
on social media!
The second occasion was an invitation to a youtube interview. This time I was asked to share my content not only via voice but also sitting in front of a camera. This was entirely new for me. While I was playing with this idea of putting myself in front of a camera for a while now, I was still shying away from it. Interestingly enough, saying yes to this one-time interview was easier than committing myself to produce video content for myself.
So I took the chance to meet with Expats Everywhere in person for the interview. Again not thinking twice I just went for it. If you want to see the result check out their youtube channel here and whatch the latest episode that I am linking here.
If you want to try out something new like producing video content, watch out for trial exercises where someone else is pushing you to do it.
Communicating private news
Share-the-Love is a very straightforward blog where I never hesitated to name the things as they are. I have written (without holding back) about the Expat Partner Identity Crisis. I knew that by sharing openly, it would only help others to feel understood! However, I did really hesitate to communicate one of the most amazing news in our lives: The announcement of my pregnancy. I knew just too good how this news may affect others who struggle with getting pregnant. I was searching for the right words for quite some time. In the end, I just shared the news because let's face it; the clock is ticking. I did not want to hide the bump nor the fact that I might take a short break from blogging and coaching once this little miracle arrives. So I shared the news on Instagram and within my latest newsletter. The feedback from you showed me that I was right in hesitating and thinking twice about the way to communicate. So many of you struggled as well and appreciated being sensitive about that.
Reflect on what is holding you back. Sometimes there is a good reason behind your hesitation. Think about how to address it.
How will you step outside your comfort zone this week?
What are you holding back that you did not want to commit to so far? Is there a real reason, or do you "just" dread the challenge? I am hoping that my three examples and learnings will boost you just to do it! If you are wondering whether to say YES or NO, it is a YES in your head already. you just have to get this last leap of faith to do it.
Thanks for sharing the love and stopping by
Send this article to a friend & share the love: