What to do with my career after
becoming a mum
moving abroad
a long break
?
What to do with my career after
becoming a mum
moving abroad
a long break
?
Moving abroad entails more than cultural obstacles and language barriers. It also brings change into your life on every dimension. Relationships and marriages do change along the way, friends are missed, professional identity is on stake and most women are struggling finding new fulfillment in their life when the former job can't be packed in a box and brought along on this adventure of living abroad. This website is here to help, to inspire, to empower, and to show you that the time abroad is a great opportunity for personal development if used right.
Why is it called SharetheLove? SharetheLove is about motivating and supporting each other. The journey of an expat partner can be very lonely. In times of big change and lack of support network, you often feel misunderstood or out of place. SharetheLove is a home for all expats, expat partners, and global minds to learn from each other, inspire each other and realize that you are not alone with your problems. In the spirit of SharetheLove, the world is a better place when we are open to change and willing to walk the planet with an open heart and open eyes.
Thoughts of other fellow readers and clients
You spend most of your life inside your head... Make it a nice place to be in.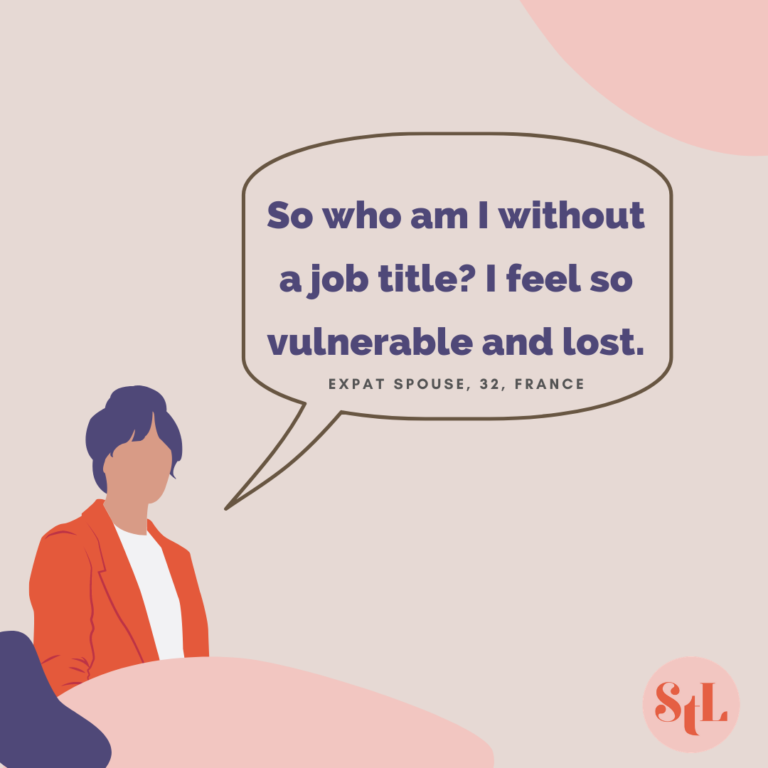 Wondering how to re-enter the workforce?
Moving your career abroad or planning to re-enter the workforce after spending time with the family can be a long journey of frustration and unforeseen challenges. But no worries, there is just the right support waiting for you. 
Sign-up to the SharetheLove newsletter and download your free epaper with 6 action steps to re-enter the workforce abroad. This step-for-step guide to get started is waiting for you in your inbox
Are you looking for a motivating environment to tackle your personal and professional projects? Then our Mastermind Program is the right place for you!
Are you looking for a motivating environment to tackle your personal and professional projects? Then our Mastermind Program is the right place for you!
Quitting your job and joining your partner abroad does not need to end your professional career. Learn what options you have and how to define what you really want during your time abroad. Make it to your own personal journey and get the most out of it!
Get your own coach & sparring partner for your professional projects and adventures abroad. Whether self-employment, professional reorientation, culture shock or compatibility of family and career – I accompany you step by step. You get the necessary resources, a committing structure and an open ear.
Moving abroad is often associated with loneliness, especially in the beginning. It takes a while to build up a new network and not everyone can understand what is happening in your life. Hence the idea of a Global Coffee Date to meet like-minded people who can sympathize with your life around the world in an informal atmosphere. We meet once a month and use small breakout rooms for deeper connection. 
During summer many families are relocating to a different country. In this guest blog post, Anne is giving valuable insights into the psychological aspect and provides tips and tricks from her own experiences.
Read More »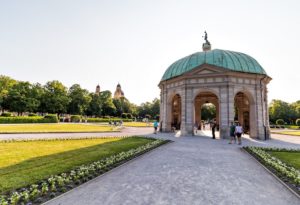 What to do, where to eat, and how to meet other amazing expats. A guest blog from the website queen Eleanor sharing her favorite spots in the city.
Read More »
Our Role Model Flor has a lot to offer: she grew up in Venezuela and is currently living in Germany with her American husband. She raised 3 children far away from home, couldn't continue her profession as a lawyer abroad, was searching for herself without the professional label for a long time, and finally found her dream job shortly before her family will move from Germany to the USA in the middle of a pandemic. Flor has so much to share with us. She tells us what it was like for her to be at home with three small children and the knowledge that her own career fulfillment was so far away. She also shares about the long application process that finally provided her with her dream job and reveals her secret ingredient
Read More »
Most discussed Blog Posts
I love to hear from you! Let me know what brought you here, tell me your story or let me know how I can help you or how we can work together!