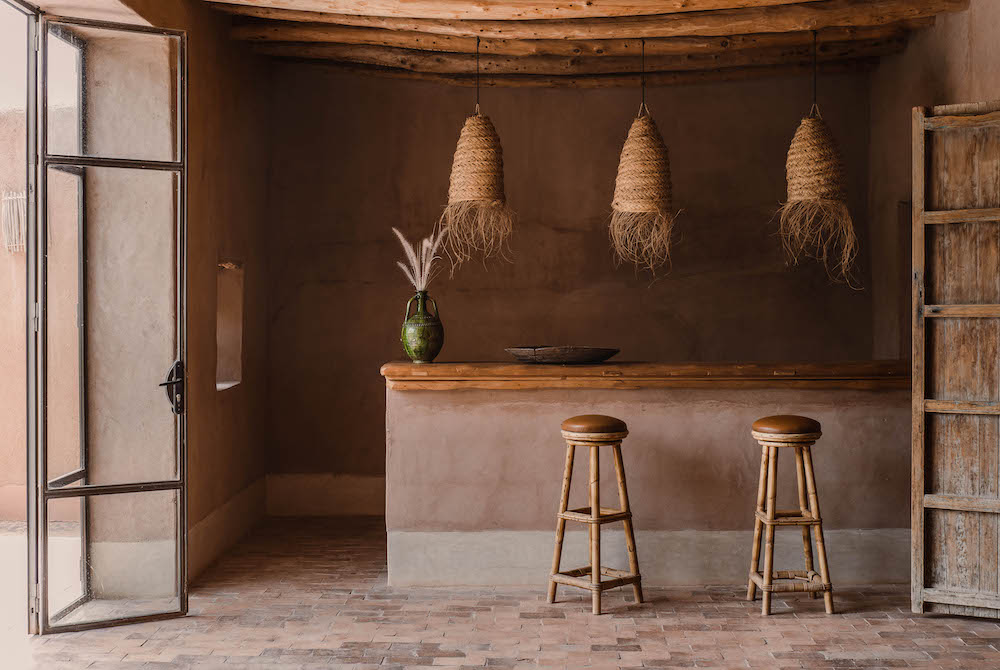 Role Model Portrait: Turning a hobby into a profession
In this blog post, our first role model Leonie looks back on her professional path over the last two years and allows us to have a peek into her personal journey to turn a hobby into a profession. She shares her learnings as well her passion projects for 2023. As many of you loved this portrait I am so happy to be able to present a follow up to you!
The backstory to this role model portrait update
As a frequent reader of this blog, you might know that I am interviewing women across the globe who found a new fulfillment after moving countries and changing careers. In these role model stories (LINK), these women share their stories with me in an intimate interview and I am writing down their stories including the tough parts, the moments of tears, doubt, and regret but also the moment of relief, and rediscovered passion and hunger for life. Leonie (LINK) was the first role model story I shared on this blog and I still remember sitting down with her in front of the computer around Christmas time two years ago listening to her story.
Originally from the Netherlands, Leonie moved to Morocco for love. She left her career as a teacher to build a successful business as a photographer. But of course, this is the shortcut of storytelling. In between leaving her career as a teacher, moving countries, and becoming a successful photographer, there was a steep learning curve and a process of turning a hobby into a profession.
Two years later, I asked Leonie to look back at this time once again and to reflect on her development and learnings with a bit more distance now. And we are all lucky, as Leonie was capturing her emotions and reflections on that time in such a wonderful way that you can learn so much from that!
So in this blog post, I am sharing with you her thoughts on this personal and professional development two years later and she is not shying away from speaking from the heart!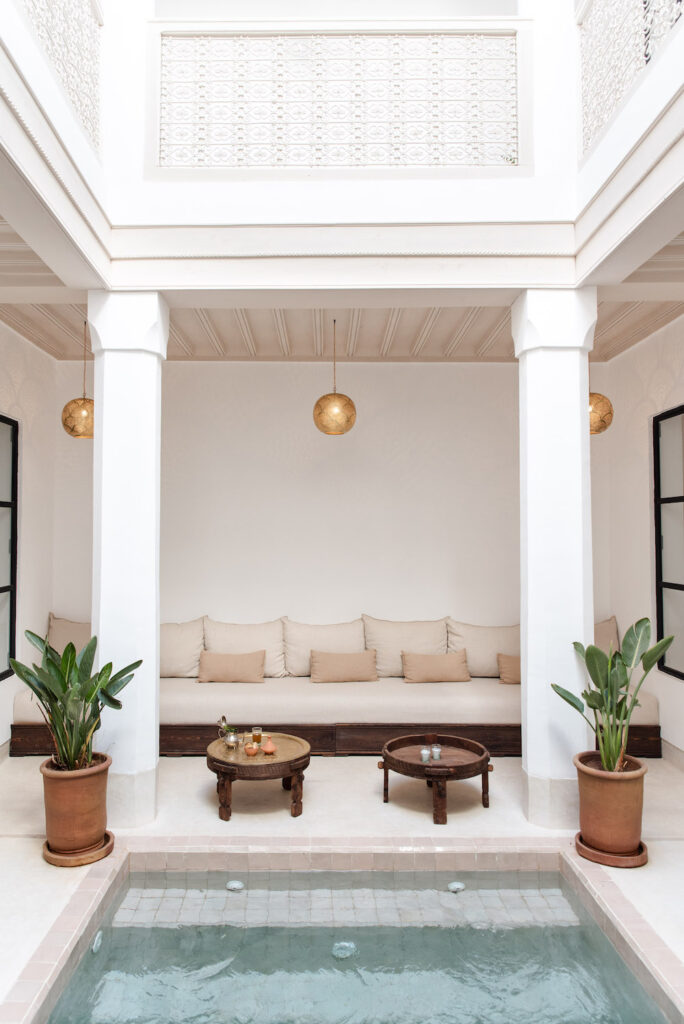 1. Almost two years ago, you shared how you turned a former hobby into a profession. Back then, photography helped you a lot to get adjusted to your new home, and you just started to take it more seriously and professionally. What role does photography play in your life today?
When I first moved here it indeed really was a way for me to push myself to go out and explore my new surroundings in a deeper way. Something that might be normal to most, but quite a thing to an introvert like me. It gave me a tool to observe the city through my lens, to enjoy being out with a mission: capture the beauty of the city.
After a while, I started experimenting with different types of photography (fashion portraits, riads, products, retreats, etc.). I started creating my portfolio and a bit later also did my first paid client work. The experimenting helped me figure out in which direction I wanted to take photography on a professional level. At that point photography to me was mostly about finding direction and a vision to take it from a hobby to an actual job.
By now I can honestly say that my photography no longer only just serves me and my purposes. The niches I have chosen to focus on are interior/ambience shoots for local riads, styled product shoots for brands, and personal branding shoots for female entrepreneurs.
With the work that I have been doing within these niches, I really start to see how it serves the clients as well.
I see and hear from them how it has taken their businesses to a next level because of the imagery that they can share online to represent their product or service in a more appealing way. It's just really cool to see or hear when, after a photo shoot, I share some of the results on my social media, how my followers reach out to those riads and brands and a new network starts to exist. How they got new bookings for their riads, how brands got new sales or collaborations with others. How online platforms, blogs, or magazines are now interested in sharing the client's stories in combination with the photos. Even people who explained how a photo print of Marrakech that they bought from me because the location in the photo has a special or emotional meaning to them. These kinds of stories and experiences really bring that extra motivation and joy.
Knowing that this job that I love so much also can serve others in their dreams and goals, really has given it more meaning to me. It feels more fulfilling as I can see the "bigger picture" now 😉
This feeling of fulfillment plays an important role in my life today and makes me excited for the future. What else is out there that I could do through photography? Not just for me, but also for others.
2. You not only moved countries but also said goodbye to your career path back then. Now settled in your new home and career for a couple of years, what is your view on your identity/self-worth and self-image?
Having been able to establish a new career for myself has definitely had a positive impact on my self-worth and self-image. Don't get me wrong; I still struggle with moments of insecurities, fears, and limiting beliefs. It's something I've been working on a lot over the past 2 years and will continue to work on and improve. But compared to how it was, the growth within my work and the clarity I have gained because of that growth have improved the way I feel about myself in all the different roles I fulfill. As a small business owner, as a wife, as a woman, as a future mom, etc.
This thing I have been able to build with photography gives me purpose in different ways and levels. It allows me to have dreams, to set and reach goals, and to experience growth by overcoming obstacles and expanding my comfort zone little by little. To be of meaning to others who book my photography services or those who simply enjoy watching my photography. As well as, of course, the financial part. Being able to make some money and contribute to our household and daily life, our dreams, invest in my business, in personal growth (through workshops, courses, coaching programs, etc.) as well as being able to help others in need, really has changed the way I feel about myself and the role I can play in this world and towards others.
You did not only change the topic of your work but also the whole setting: From being an employee to being self employed. What are your biggest learning about thriving as a self-employed business woman?
To be honest, I still have not figured it all out yet. And that is ok. I'm enjoying the journey. Which I think is one of the insights; embracing the fact that a complete career switch is a journey in which, through ups and often downs, you get to learn a lot. It's a process that takes its time. I'm learning to let go of the "when" and "how", and instead focus more on the "what I want" and "why I want it". It helps me embracing and trusting the process. 
Another important learning has been that it takes more than "just" being good at a certain skill or something you love doing. The whole actual business part that comes along with entrepreneurship is something I underestimated and did not even realize at first. I literally had no clue as I never had entrepreneurs in my family nor within my circle of friends. 
There's still so much to learn for me when it comes to that part (finances, marketing, branding, law and legal stuff, etc.) Little by little and through ups and downs I'm learning more about it. I will honestly admit that the business part is my least favorite part, I rather spend all my time on the creative side. But that would leave me just with a hobby. 
Something that still has to grow on me is to not only see myself as Leonie, the person I am in my private life, but also consider the brand / business Leonie I'm trying to build AND acting upon that. Since the line seems so fine / thin between Leonie the private person vs. Leonie the photography brand, it still feels uncomfortable to "sell myself". I'm in the process of learning that it is ok to show and promote my work and my brand without feeling ashamed or arrogant about it. I'm learning to see the difference between both.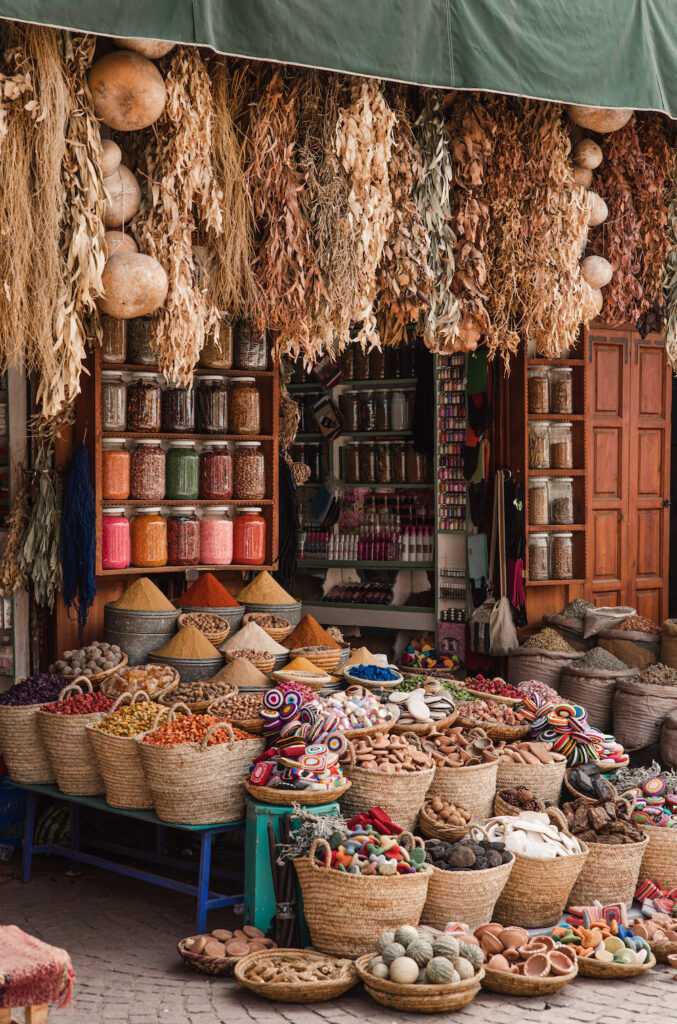 Which takes me to the 2 most important learning of all:
Learning to also see myself as a business owner, even though it still might feel uncomfortable / unreal. "What you believe, you become" is what I learned in a coaching program I followed earlier this year. I'm re-programming my mindset by reminding myself that I run my own business now. A business is a business, no matter how small or big. I own one and I'm allowed to act upon that through doing what's best for it and through setting healthy boundaries. Might sound obvious to many, but for me (a former teacher) this is quite a thing and lesson to learn.
energy is my daily priority
When I'm on a good level of energy, not only me but everything and everybody around me benefits from that. Everything I do and how I function on a daily basis depends on my energy. That energy is not only physical, but also directly connected to my emotions, my thoughts and my mindset. I'm doing my best to tune in on those daily and create awareness for myself.  Aware of what gives me low vibes and how to deal with it / avoid it, as well as (or especially even) being aware of what makes me feel good and do more of that, as much as possible. That can be anything: going for a walk, listening to a good Podcast or my favorite playlist, light a perfumed candle, prepare my favorite meal, do a quick meditation or body stretch, watching a sunrise or sunset from our terrace. Anything.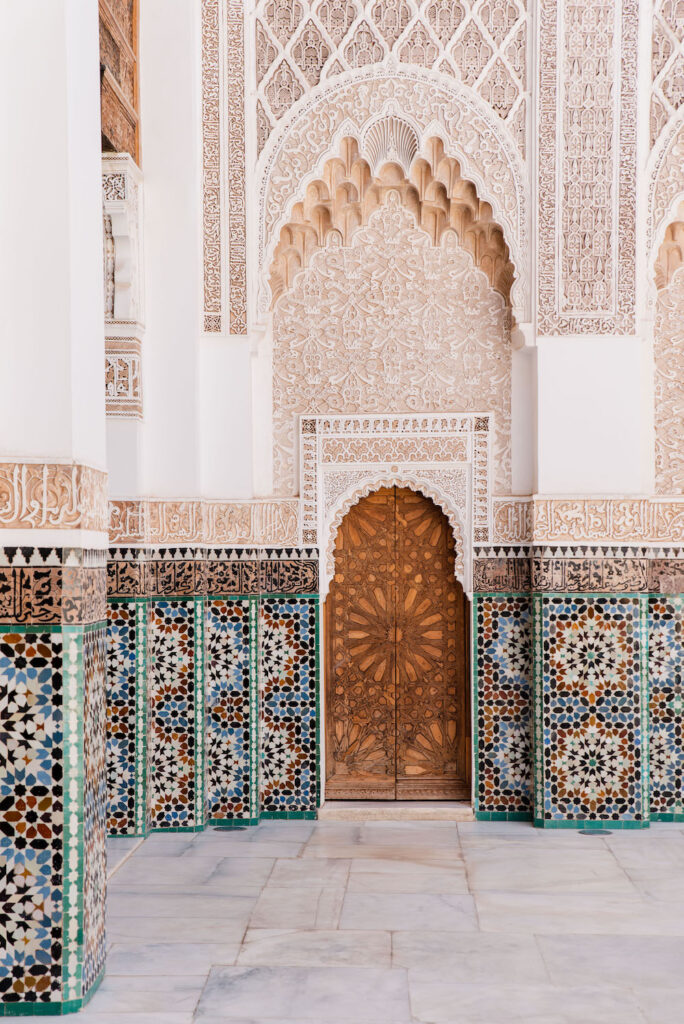 What is your personal outlook for 2023 and what are you looking forward to?
On a professional level I want to focus more on growing a passive income besides my photo shoots. I'm thinking of finally launching that print collection, doing more paid collaborations with companies that print / publish my work (most recently through a German calendar company and a Belgian book publisher about design hotels). I'd love to do some photo stories about Marrakech for magazines. I'm open for the options that are out there. 
On a personal level I want to keep working on self-development through coaching / courses and self-care. I've been diving into a lot of mind-set and law of attraction work this past year and I'm beyond excited to dive and practice deeper. 
In any case, comfort-zones will be stretched again in both my personal and professional life. More growth lies ahead, of that I'm sure. Which to me has become my main objective for each year; in the end being able to look back and see I have experienced growth in some kind of way. 
As inspiring as other people's journeys and stories can be, make sure to only compare your current self with your old self. It sure is great to have role models and be inspired. Inspiration is amazing, necessary even. As it often helps start to spark something within you. But don't let other stories intimidate you, make you feel less, or rush you. You have your own path and your own timing. Do what truly feels good to you and that which aligns with you. That can be anything as well as something completely different from others. That is ok ☺
Originally from the Netherlands, Leonie moved to Morocco for love. She left her career as a teacher to build a successful business as a photographer.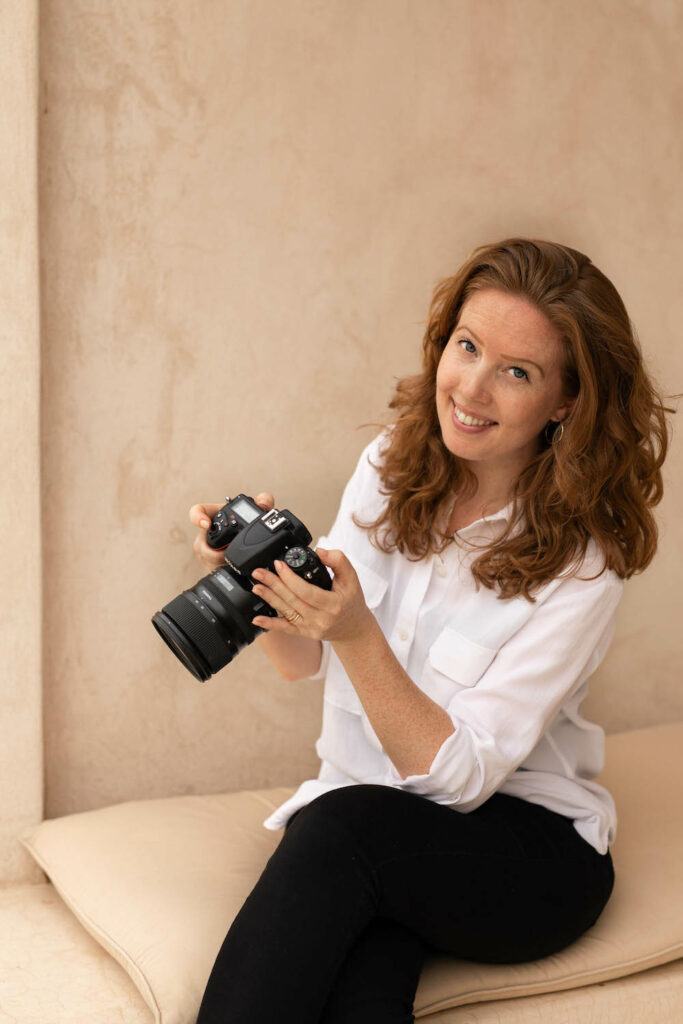 I thank Leonie from the bottom of my heart for her willingness to look back on her personal journey after two years. What great insights into her thoughts and feelings!
How beautiful to read how Leonie has found her purpose which gives her so much strength and security. But also beautiful to see that even such a journey is never over but one is always evolving and there are always moments when one questions oneself and also feels a bit uncertain about the path ahead. That's what makes us human. "Reprogramming your mindset" as she puts it takes time. It often affects deeper structures and influences how you talk about yourself and your work.
So thank you Leonie for your amazing reflections!
If you are interested in more role model stories just follow this link here or sign-up to the newsletter to get notified about any upcoming new stories!

Do you know anyone who might find this helpful? Share the Love by sharing this article