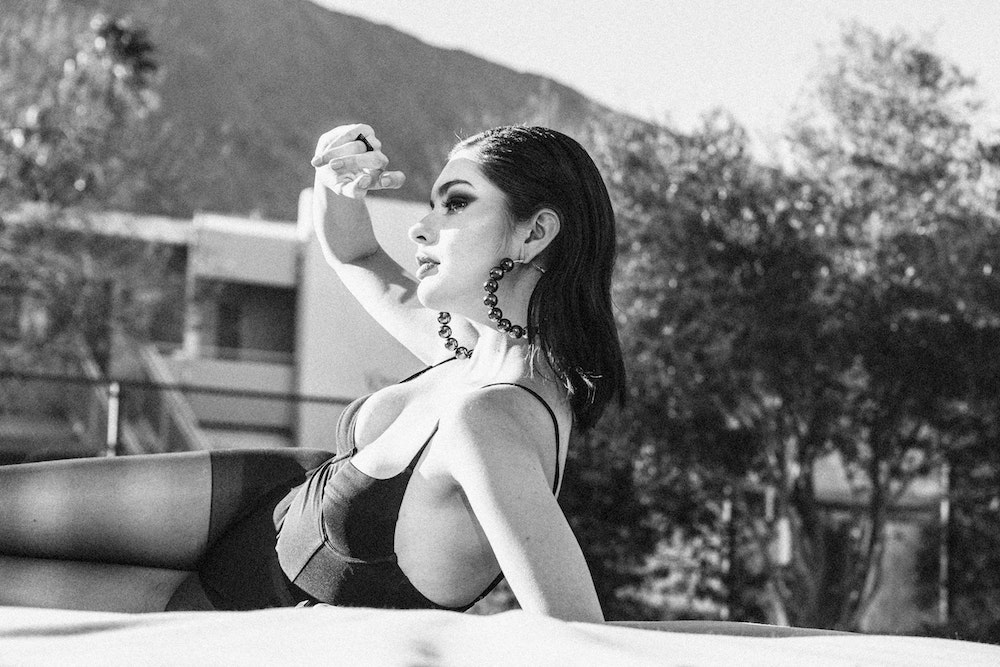 The aimless & spoiled expat spouse
- an opinion piece
A few years ago I read an article in a renowned German newspaper about women who move abroad for their husband's careers and give up their careers to do so. The article was written in a tone that made it clear that the reality of this situation was not fully grasped by the authors. There was a lot written about self-sacrifice, betrayal of emancipation, and throwing away one's identity. These are points that are certainly felt partially by expat partners, but they do not reflect the real motivation and situation in all its complexity. I have then written an opinion piece that has lost nothing of its relevance to this day.
Therefore, in this blog post I would like to point out the other side and draw a counter-draft to the image of the spoiled partner abroad.
Your 3 months coaching program
Let's get your journey started. I guide you through the jungle of question marks and give you the space you need to reflect and acknowledge your real career purpose.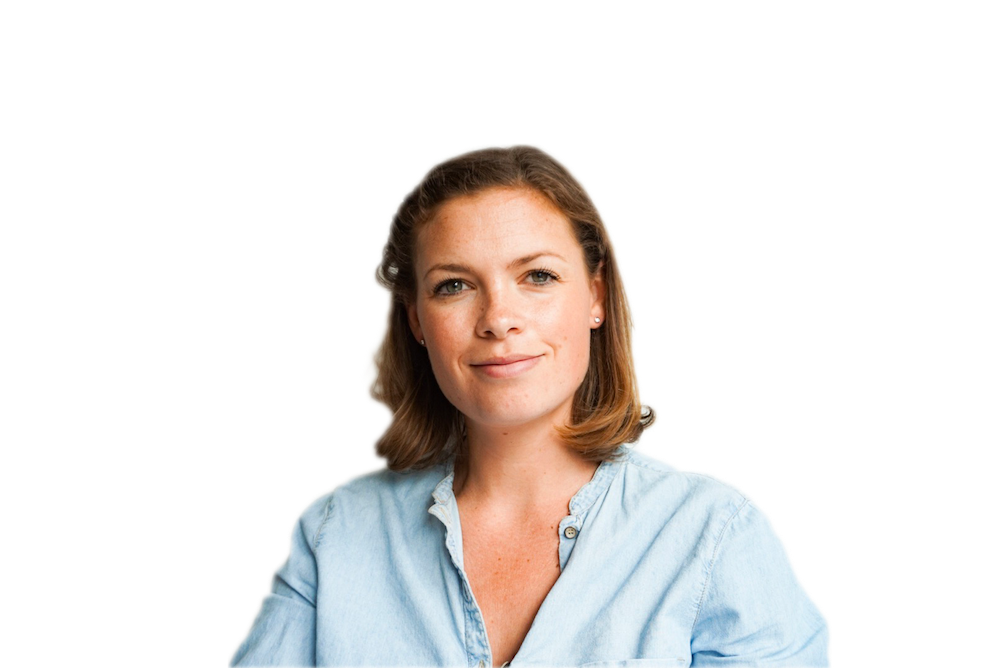 It is always easy to judge a different lifestyle from afar. While I am delighted that the article I found (go to German Spiegel article) has interviewed a couple of expat partners instead of just writing about them, it is easy to see where their complex expat journeys have been twisted around to make the story fit.
The article is stressing how well-educated women make themselves dependent on their husbands. The choice of pausing a career and moving abroad is portrayed as throwing away any professional self-respect these women had before. They are the traitors of the gender equality movement. This seems to be an insult in our modern times where we are aiming for equal pay and female leadership (but still lacking way behind). It reveals a lot that the article stressed the topic of a potential divorce and already anticipated a red flag for re-entering the workforce after spending some time abroad. 
While it is a sad truth that most expat spouses are not able to continue their career ambitions abroad (only 20% are able to take their career internationally) the topic is much more complex and broader. Many women want to work but are not allowed to or are not able to fit in the foreign labor market. Others are focusing on their family and dealing with one of the biggest challenges: adapting themselves and their family and raising children in an unfamiliar setting. So while it is a fact that moving abroad will most likely lead to a transition in your career path, we can not leave it like that saying this is the endgame and treason to our ambitions.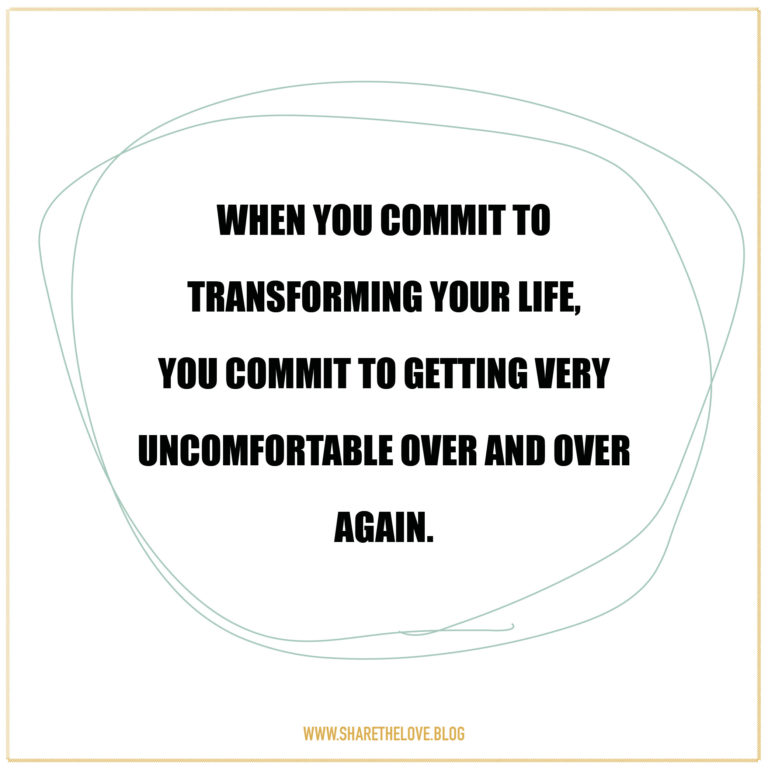 How should we define a successful career?
What is a "career" in the first place? Is our perception of a successful career still up-to-date? The more I am learning about it, the more I do question whether the traditional "higher, faster, further" is the universal remedy for all job seekers. The question of "what do you do?" in small talk conversations always targets the job position and we prepare ourselves to form an opinion on how successful someone else is based on the answer. However, this universal "higher, faster, further" is not suitable for everyone nor should it be advocated as the only promising career path. Having a career is much more than the salary or the number of team members you are managing. In the end, designing a career is a very individual process where everyone should work on their own interests. According to the career anchors model of Edgar Schein, we all define a successful career very differently when we honestly reflect on our motivation, interests, and values. For some, a successful career entails becoming an expert in a field, whereas for others it's all about having management responsibility. Some are seeking independence, whereas others are striving when challenged by the unknown on a frequent basis. 
As a career coach, I frequently talk about the so-called Protean Career. This is the usual career pattern I see with expat partners who are thriving abroad professionally. You can read more about the Protean Career concept here.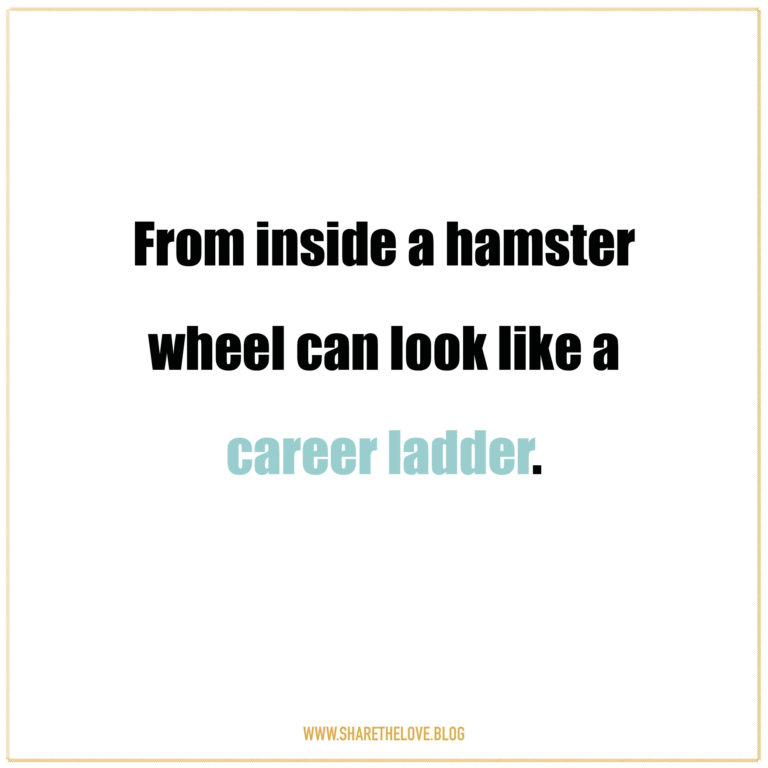 When we discuss the abrupt end of a linear career path of expat partners, we tend to forget that there are many other dimensions than consistency or exponentially growing power within an organization. The trick is to step outside the hamster wheel and explore one's own definition of a successful career.
Isn't the discussion of modern work and emancipation all about thinking outside the box? Are we not getting closer to a more open and complex system where we appreciate diversity rather than uniformity? Digital Nomads show us how a career can become portable. Some professions are so new that you can't study them but learn them on the go. Management tasks are getting much more complex, and it is all about how instead of what. A change of profession throughout your career is becoming the new norm, disrupting our perception of age, experience, and the value of stability. 
Taking this changing work environment into account – why are we still discussing the unusual turbulent career path of expat partners as something negative instead of recognizing its valuable contribution to the workforce?
Expat Spouses are not sitting at home, waiting for their husband all day long. It is not a story that takes place at the pool, with a babysitter, a maid, a chauffeur – and even if that is the case, it just shows that expat partner lifestyles can be as diversified as the lives of your neighbors back home. There are endless facets of life stories, but there is one common character trait I want to stress. Due to my work as a career coach and publisher, I am in constant conversations with expat spouses around the globe, and I realized right away that those women are courageous, strong-minded, and exciting personalities. Put them together in one room, and you will never get bored, nor will you stop shaking your head in fascination when you learn what talents those women have. Moving abroad asks a lot from a person. It is not only about switching home and finding a good school for the children. It is much more. Those expat spouses experienced change and challenges on all levels of their life, and not one stone rested on the other. The truth is: no matter how fancy your relocation package is (if you are lucky enough to have one), nobody can take away the challenge of personal re-invention. Moving abroad will most likely change your life forever, and change always comes with hard realizations and a lot of effort. 
You will learn that relationship dynamics can change and that not all friendships will last. You will learn that a forced career change is not as easy to cope with as a planned one. You will discover that it is most likely Plan C that will work out than Plan A and that your journey to that point will change your personality. You will learn that without a security net or social connections you can rely on, it is all about you, your effort, and your ambitions to re-establish yourself.
So at the end of the day, most expat spouses face one critical moment in their expat journey: They either feel defeated and lose their confidence in their skills and value or they take their fate into their own hands making it work against all the odds and become stronger than ever before. I have written about the four types of expat partners here and you can clearly see that it can go both ways. 
The German newspaper article portrays excellent examples of the latter but still titles the piece with "When the career ends with the age of 27…". This might be the result of misunderstanding and click-baiting, but it throws the discussion 20-years back. Let's shift our perception to the contribution expat spouses can bring to the table.
Why you should hire expat spouses​
Dear employers, when you are looking for people with an endless list of soft skills and an invaluable understanding of culture and global connectivity, hire expat spouses!
Looking for someone that will fit into your team? Take an expat spouse, who has won countless gold medals for adaptability and integration.
In need of someone that addresses old problems with new solutions? Take expat spouses who have learned that for the same global issue, there is a whole list of different local approaches. It's like a Ph.D. in being solution-oriented.
Aiming for someone who does not shy away from stepping in? Take expat spouses, who always have to make themselves approachable and offer their skills and labor. They had countless roles in their expat lives and were catapulted again and again into the unknown.
Looking for someone who is not wasting time with judging but will focus on questioning the status quo adding new insights? You know whom to talk to…
I could go on and on with this list, but I hope you get the idea. Expat partners bring along a unique skillset. No university in the world could teach us what we have learned abroad. Make use of that! Look behind the outdated coverage of expat spouses in the media and realize that we embody a new global workforce that is not only eager to contribute but also brings a whole new world into your company. It is not about throwing away our careers but about enriching our lives and using opportunities. 
The last time I have checked, we have one life. I am planning on making it count and so do many expat partners I have spoken to over the last years.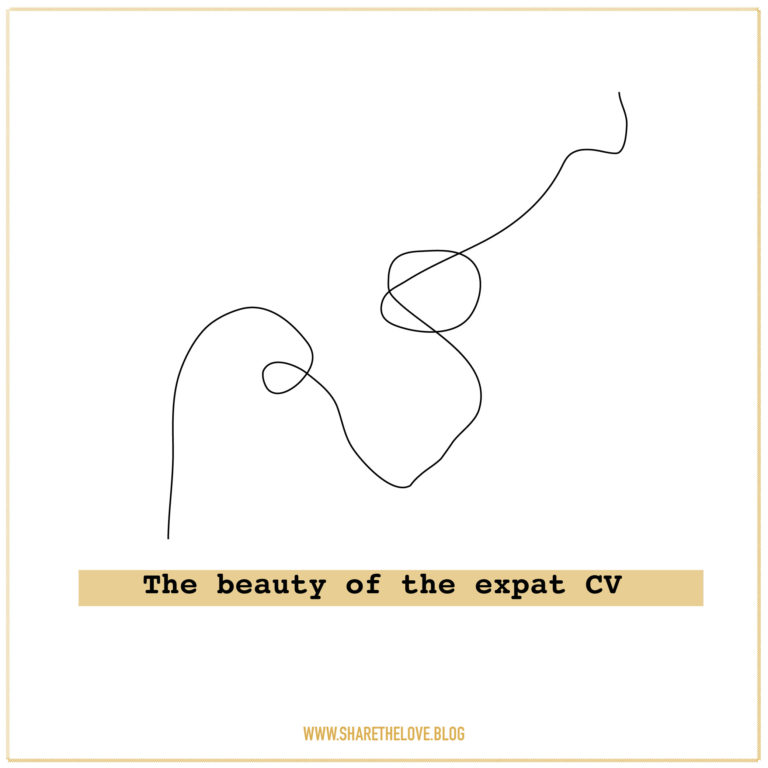 Thanks for reading till the end! I would love to know your thoughts on this! Let me know in the comments below or send me a direct message to info@sharethelove.blog. If you want to know more about my work or this topic sign-up to the SharetheLove Newsletter or follow me on Instagram, LinkedIn, or Facebook.
Expat Partner support is a multi-layered topic, and I am aiming to create a more forward-thinking community that empowers women around the world to join the workforce with joy and confidence and do not shy away from presenting their invaluable skills. If you have questions or a story to share let me know: info@sharethelove.blog.

Your 3 months coaching program
Let's get your journey started. I guide you through the jungle of question marks and give you the space you need to reflect and acknowledge your real career purpose.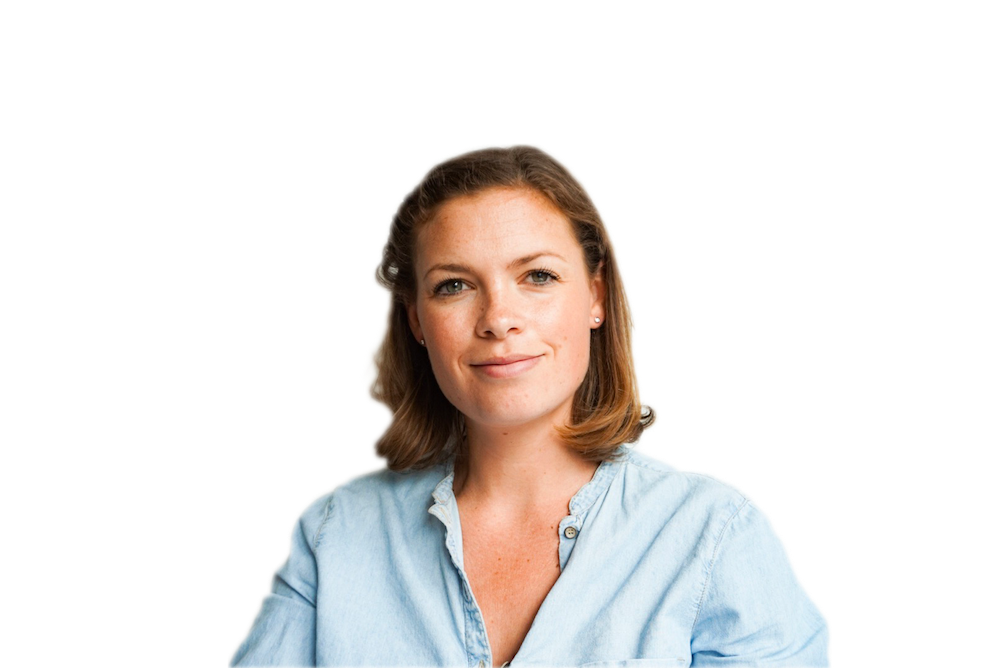 Do you know anyone who might find this helpful? Share the Love by sharing this article