Pimp your digital business card: Your LinkedIn profile
With more than 10 Mio. jobs postings, over 500 Million members, and 3 Million company profile, LinkedIn is one of the biggest job portals worldwide. While many countries often have their local networking service (such as XING in Germany) LinkedIn is known globally and is, therefore, an essential career tool for Expats and Expat Partners.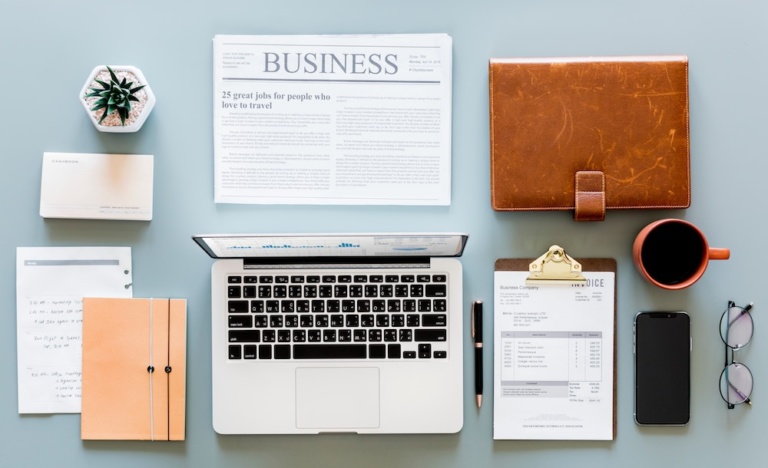 LinkedIn is heavingly investing in recruiting. At the moment almost 2/3 of all revenue is coming from recruiting tools shaping it to a $2 Billion dollar company. 
Looking for a job during your time living abroad can be a stressful hassle. You can imagine endless time invested in updating and translating your resume, adapting your profile to the new culture, searching for appropriate job postings and applying for jobs while competing with native language speakers. 
It is definitely something you will need to put energy into. I learned a lot myself over the last couple of months and definitely learned my lesson. I talked to agencies, went to workshops, talked with local recruiters. Sitting here today I have so much more knowledge than in the beginning. Now I just wished that I knew some of the stuff right away when moving here. Yet life is a learning cycle and I am here for the ride. I am organizing more posts about career planning abroad so stay tuned. 
Using LinkedIn to apply for jobs abroad
Let me say right away: Applying for jobs online is not the most reliable way to find a job abroad. The number of applications per posting is insanely high and computer systems automatically reject you for reasons you don't get feedback on. 
In my experience networking is key. While this is true in your home country it is even more so abroad in a foreign culture as you have to balance out the stigma of being a foreigner. Even though Human Resource departments stress how vital multinational teams are and Americans don't get tired of emphasizing this – the truth is that you are facing higher "competition" than in your home country. 
Networking is a vital approach to use your foreign background as an advantage and I will dedicate a whole blog post on the how-to soon. However, let's set the baseline first. No matter who you are meeting, he or she will check out your LinkedIn profile at some point and you might want to clean that out first. 
Let's connect
on social media!
First step in the right direction: Shaping your LinkedIn profile
In the following, I present my gathered tips and tricks on how to pimp your LinkedIn Profile based on my own experience, exchange with HR people and career workshops I went to. 
Download my checklist to have all the information in one file. 
what most people forget: Use the header area wisely
Most people forget to fill out the header area. However, that is the section recruiters pay a lot of attention to.  It is also the first impression to anybody visiting your profile. 
That's the part where you can put more personality into your resume. Talk about your interests and be aspirational (as my American friends would put it). Recruiters hire people and no profiles and this is your spot to stand out. 
Use the space wisely as putting your last job title in their would only be a repetition instead of new information. Ad a background picture you like and use some catchy phrases. 

Check your profile picture
We all know how important a well-shot profile pic is and I won't go into the obvious things here (Background, Lightning, Expression)
However human beings are self-centered creatures and from time to time it makes sense to step back and see how others are reacting to you. I find www.photofeeler.com is doing a good job with that. You can upload your picture and others will vote how competent, likable and influential you appear in your profile pic. To gain votes you vote on other profile pics. It's fun to try out. 
How to pick your keywords
LinkedIn basically works like a search engine and recruiters are searching for specific keywords in order to find the perfect fit for their clients. 
It is a good exercise to search for people with similar work experience. Search for the exact job title of your dream job and your past jobs. An Executive Assistant is, for instance, something completely different in Germany and the United States and you have to search for a much better translation. As a next step check out the keywords people with similar job titles are using in order to describe their job. These will be the keywords recruiters and potential business contacts will use to find your profile. 

Recommendations - a powerful tool to gain business credibility
You can ask so-called 1st-grade contacts for a recommendation. Go to the profile of the other person and beneath their profile pic you can click on more. Hereby you can ask, combined with a nice note, for a written recommendation. In the best case, the other person will write it in English. 
Important: The recommendation has to be written through the LinkedIn tool. You can't include written recommendations which you received for example through a mail in your profile. Only through the recommendation tool,  LinkedIn is able to verify the reference. 
Keep in mind that it is a two-way road: If you ask another person for a recommendation you should be ready to return the favor. You can also go ahead and write a recommendation first. This could be a nice opening to this whole topic. 
Allow people to contact you
LinkedIn is like any other business on a mission to earn some money. Therefore they are heavily pushing their membership program. Without a paid membership the function of messaging other people is restricted. Hence you should offer other ways of getting contacted. 
Your profile allows you to state information such as phone number and email address. If you don't want to share your phone number with the world you can always set the settings to private so only your contacts will see your number and /or email address. (They keep changing this function so keep an eye out)

Send this article to a friend & share the love: