SHARE THE LOVE WILL strives to overcome the stigma of being the Expat partner. Reflecting my honest experiences I want to empower other expat partners worldwide.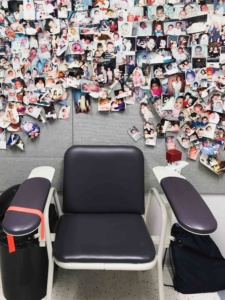 Monday Thoughts
When you are moving abroad it's funny how many small things in daily life start to become a big event. For me visiting the gynecologist was one of these moments. In this article, I describe a little bit of my routine visit last week to give you some insights on how different our cultures are in these daily life situations. For my male readership: I know that's TMI, but if you are curious keep on reading 🙂
Read More »
Sign-up for the Share the Love Newsletter and do not miss out on new posts. Receive download links for my free travel and expat guides immediately after registration.