7 facts that surprised me about Hawaii (Big Island)
Boy that was a great vacation. I thought our California trip was awesome but this was something special and not only because we all have this romantic view of a vacation in Hawaii but because it was so surprising. 
I will go into more detail about our itinerary for inspiration in another blog post. For now, I would love to give you some fascinating insights on the island. Things that really surprised me when traveling the Big Island of Hawaii for a week. We traveled by car and were sleeping in Airbnb accommodations enabling us to get to know locals and to dive into the culture and nature. 
Let's jump right into the 7 facts of Hawaii that surprised me the most:
The opportunity to experience all four seasons at once on such a small island
Reading the travel guide I learned that there are actually 8 different climate zones on the island and was excited to actually experience what that feels like within just one week. Some websites even refer to 11 climate zones.  It was just amazing! We went swimming in the warm ocean before heading to the volcano hiking up to the top and touching snow. Yes, real snow. The other day we went to Volcano Nationalpark which feels like a rainforest surrounded by lava. Later the week we went up north to a small house hidden in the pine forests overlooking vast areas of cows and mountains reminding me of Scotland. It was like traveling the whole world but staying on one island. We always had long and short trousers in the car and changed our outfit like 3 times a day to be comfortable.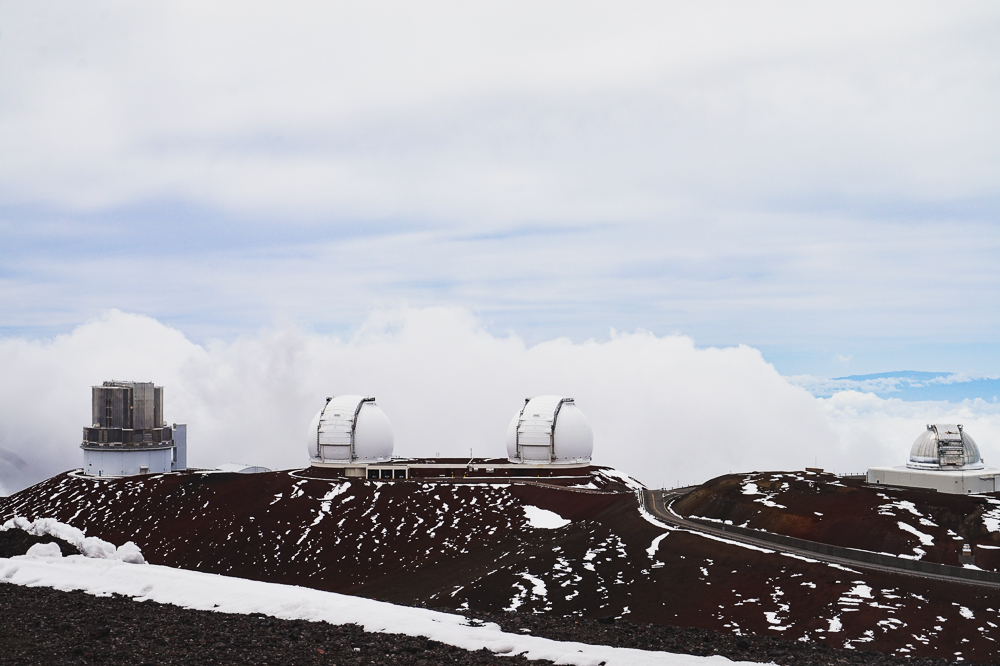 Hawaii: The more convenient Costa Rica?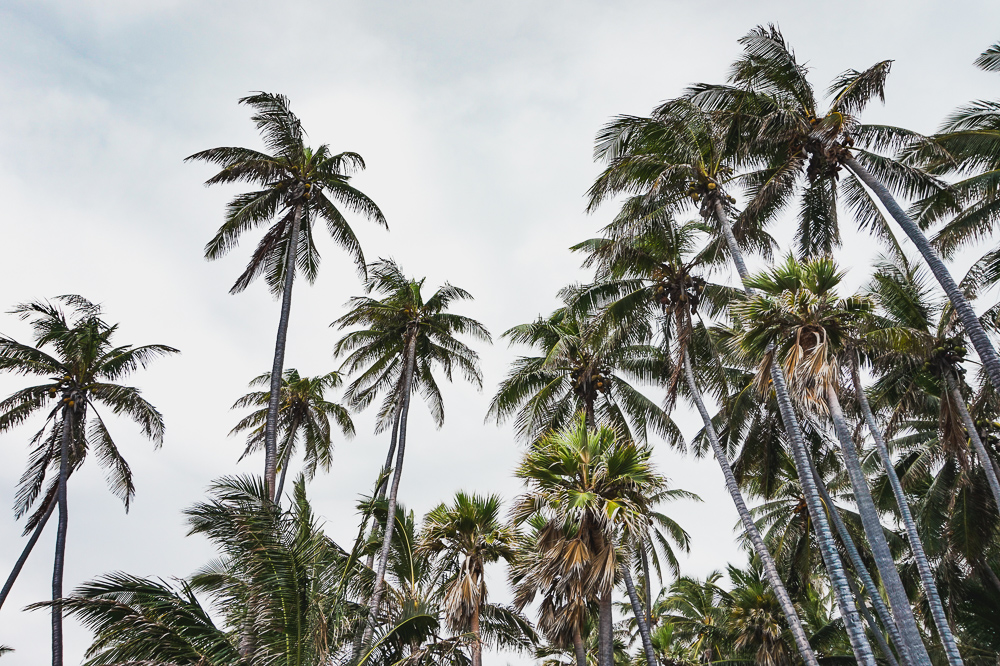 Most days the big Island reminded me of Costa Rica. It is similar in terms of nature and diversity of landscapes and weather. However, at the same time, we never experienced any form of cockroach in our bed and it was also not as humid as in Costa Rica. Due to its size, everything was right nearby and it was very easy to fill our day with many different activities without driving for hours. 
The only downside: Hawaii is way more expensive than Costa Rica 
front row houses with ocean view are cheaper than mountain apartments
Due to the likelihood of tsunamis and floodings in general, the front row of houses with a breathtaking view over the ocean is actually cheaper than any other location and an insurance for water damage is already included in the price.
The luxury apartments are all built on the hill overlooking the cities at the beach. Nevertheless, all apartments are really expensive on Hawaii. Our taxi driver told us that he spent half a million for an 860 square feet (about 80 square meters) apartment in the second row. Coming from the mainland this felt expensive for him but still more favorable than renting.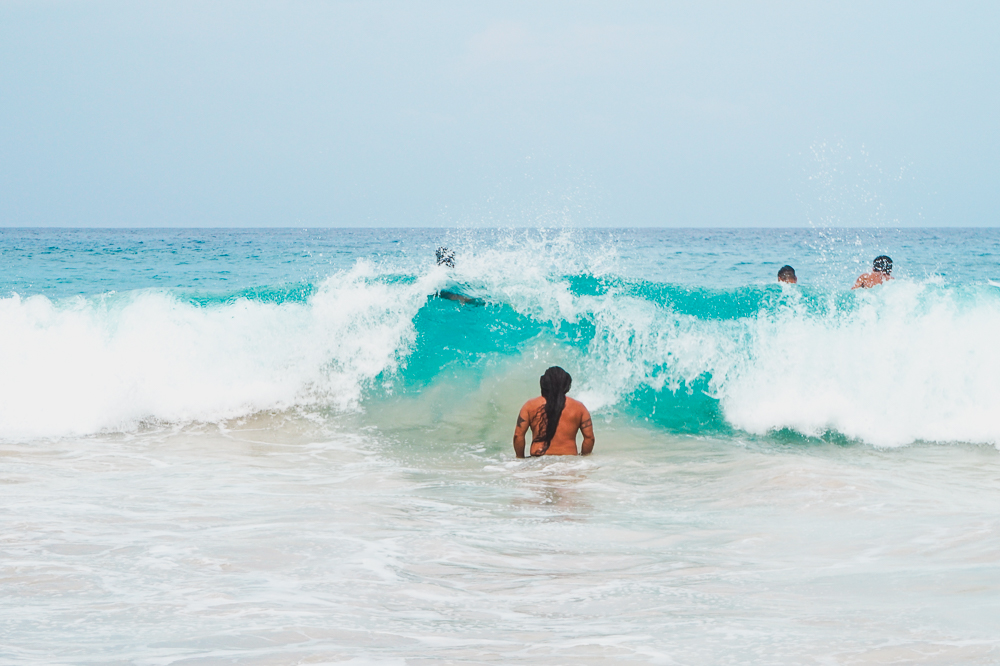 Check the expiration date of groceries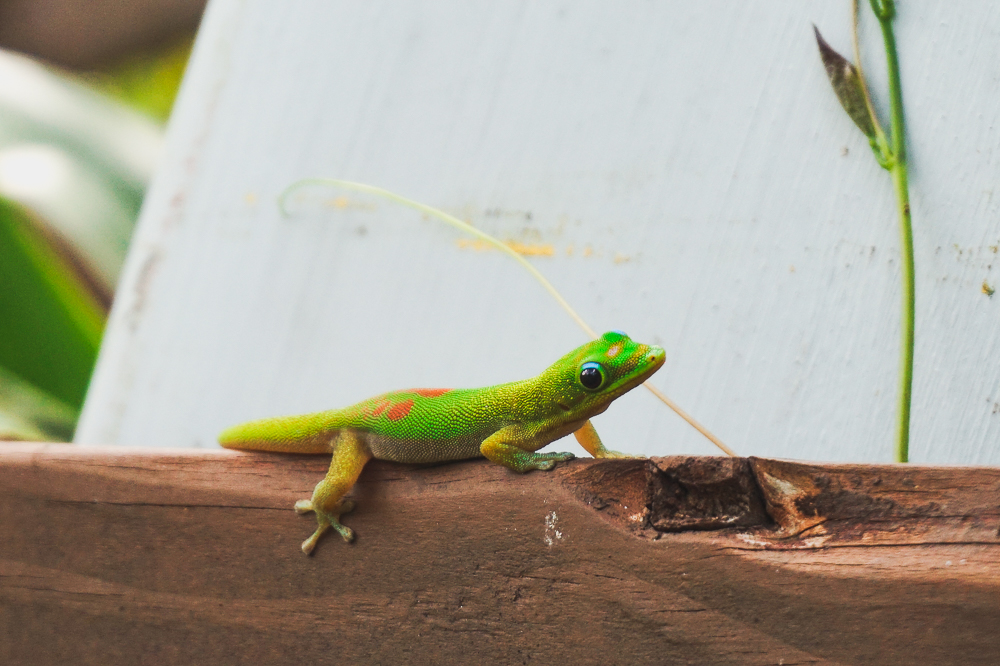 Our taxi driver also explained to us that Amazon Prime does not make sense at all on Hawaii as it takes a long time to ship things to the island. He seemed very disappointed about that 🙂 Amazon Prime is a huge thing in the US – especially when I compare the numbers to the European market. Also, he recommended checking the expiration date on our groceries as the delivery process takes a lot of time and he often fell for it (we cooked a couple of times in our Airbnb apartments)
Share this article with friends & Family if you like it
The way people talked about "the Mainland"
Most people we have met moved to the island during the last 5-20 years. Some even left beautiful California to live in Hawaii. All these people had one thing in common: They all referred to the so-called "Mainland" as a past life they are glad they left and which was not seen as fulfilling or sophisticated. It was really funny that you always have been able to hear that tone in the voice when saying "Mainland" 🙂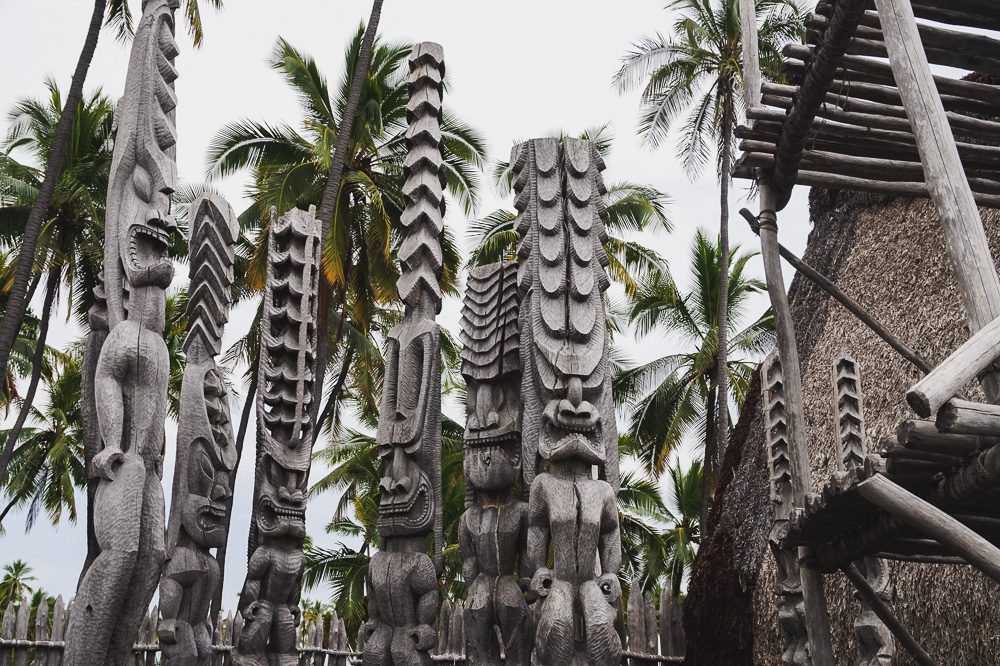 Insane number of cows on such a small island
If you follow me on social media you might have noticed that I have a huge passion for cows. I just adore this animal and the different kinds of breeds. I always feel happy and calm when I look at these smart animals and I can't tell you why. You might be able to imagine how surprised I was to realize that I actually saw more cows during my vacation in Hawaii than at my last hike in Switzerland. It was an amazing experience for me to wake up in a house next to a meadow full of happily grassing cows and I was even able to spot a famous breed of cow with very long horns which used to be very popular in Hawaii during the past. Back in history, the king forbids to kill this type of cow so it can actually breed to a large amount. 
Not at all the all-inclusive tourism destinations, I was afraid of
When planning the vacation we hesitated a bit to include Hawaii on our wish list. Partly because I had some stereotypes in my head: I imagined the obligatory flower chain at the airport and buses bringing tourists to big resorts which they will not leave until their flight goes back to the mainland. Also, I associated Hawaii very much with surfing and riding the waves. As we are not keen on surfing but hiking I was not sure whether this vacation is fitting to our travel style. We could not be more wrong. At the airport, nobody was waiting with flowers and I hardly came across big chains, all-inclusive tourism or masses of tourists. On many hikes, we had been with only a few other people and the restaurants we went to had been pretty basic with a local charm.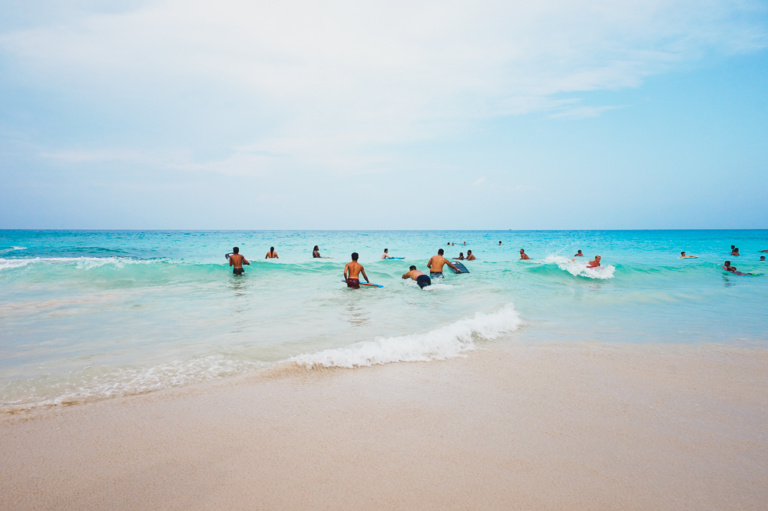 These have been the most surprising things for me during our vacation on Hawaii. It was a really amazing time and I can highly recommend it (unfortunately it is a bit pricey in comparison to other destinations) I hope my pictures provide you with some insights on the island. Stay tuned for some more posts about this great vacation. 
I would love to hear what you think about Hawaii. Have you been there in the past or are you planning your first visit? Let me know if you are interested in something particular. 
Thanks for stopping by and sharing the love