The expat partner's blues: my top 7 proven tricks
If you are new to the role of the anExpat Partner, the new culture and potential lack of work can be a bit overwhelming. I know what I am talking about. Being an Expat Partner myself, in my early 30s, without kids and no work at the beginning I can speak from my experience.
Most of the days, living abroad in a new culture is amazing and really rewarding. But somedays, especially when there is another setback with authorities or work, it is helpful to be reminded of the good things. 
Out of my experience I have put together a small guide of 7 proven tricks. These are your tools to overcome the Expat Partner's blues. They all work for me and I hope you find them useful when you are in a similar situation. Sure some tips are obvious. However, everyone who has had a bad day can tell, that sometimes we don't do or think about things even if they are very obvious. Also I feel it makes sense to have a nice reminder printed out to remember the basic recommendations.
Just sign up to the Share the Love Newsletter and I will send you a direct download link. 

Share the article with a friend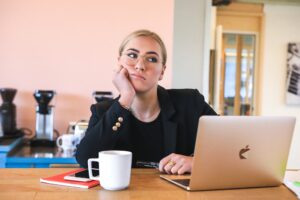 The beginning of the year is always a time for reflection and it is therefore not surprising that many people also consider whether their current job or employer still suits them. In today's blog post, I summarize a few interesting facts from a Europe-wide HR study on changing core values of employees. This will give you a good feeling of where you stand compared to others – even when you are thinking about re-entering the job market, these facts are very helpful to get a feeling for the new value construct of the job market 2023.
Read More »