Download your free template
Sign-up for the SharetheLove Newsletter and get your free planner set in your welcome email
Already signed-up for the Newsletter?
No worries, just send me a quick email and I send you the access code right away: 
info@sharethelove.blog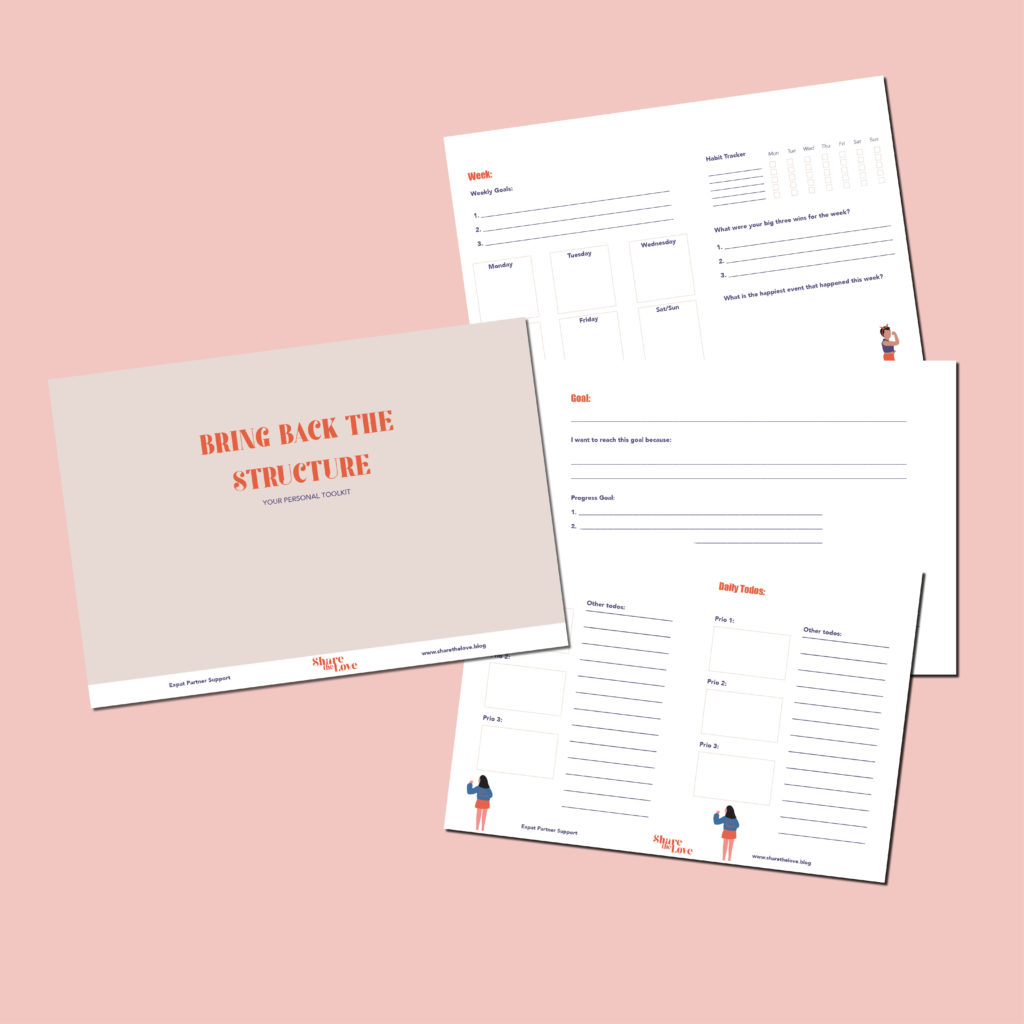 How this planner will help you to become proactive again
Moving abroad and possibly leaving behind a beloved career often brings a great emptiness and suddenly creates space for the really big questions: What do I want to do now? Was I happy with my previous career? Do I want to work again? Can I work here at all? How can I use the time "wisely"?
Of course, in my coaching sessions, we specifically address all these big questions, but for the beginning, I would like to give you a few templates that will help you to get the upper hand again.
I strongly recommend you to get the structure back into your day and to set goals. What should be your motto for the next four weeks? Why is this topic important to you? With which intermediate steps can you reach your goal? With the formulation of these points, you will become more proactive again and not passively accept your fate.
To achieve this I have created some very useful templates that you can download here for free. They will help you to plan your time and energy. The templates are based on the SMART Goal Setting principle which is very common in coaching. It asks you to specify your big goal (e.g. building a new circle of friends) and to set milestones. In my weekly overview, you can record desired habits and log achievements.
Sign up now for the SharetheLove newsletter, and I'll send you the download link for the free templates in the first email.
Thanks for following along! If I can be of any assistance throughout your expatriation process please do not hesitate to reach out! My door is always open. 

Do you know anyone who might find this helpful? Share the Love by sharing this article