Detroit - Apocalyptic vibe meets raw urban lifestyle
Have you been to Detroit?
I realized Thanksgiving is a huge thing here and maybe similar to Christmas for us in Europe. Everybody is coming from far away to spend some quality time together with great food. As a German Expat, Thanksgiving is not a family event but a great opportunity to explore the US and travel somewhere else.
As flights are more expensive than normal we decided to drive from Chicago to nearby Detroit (5 hours) by car.
You are going to Detroit? For Thanksgiving? Are you crazy?
I only knew Detroit from the Eminem movie 8 mile and as the center of the US automotive industry from the past. In the news, we read about the impact of the financial crisis which hit the once most wealthy city in the United States. The world watched how the automotive industry was shaken and house prices collapsed to not more than 1 Dollar.
Therefore, we have faced some skepticism when telling we are heading to Detroit for Thanksgiving. The US has so many places to explore and you chose a poor and very dangerous town? Well, we said it's just 5 hours away and it seems there is a lot of history.
Let me say right away: Detroit was a very positive surprise and I can highly recommend it!
The unique DNA of Detroit
Lonely Planet states that Detroit has a bombed-out, apocalyptic vibe and that's a perfect way to describe the city. However, it seems like the ideal breeding ground for young artists and entrepreneurs to create something new. Detroit is one of the few places where you can see that a development is taking place right in the moment you are visiting. On every corner, something new is happening. And while you will find beautiful graffiti and a great selection of art, there are still all the vacant houses. The city just does not have the financial power to tear down so many buildings. Thus, the abandoned areas serve as a memorial which can't be overlocked and I hope that the new path Detroit is taking will lead to something good in the end.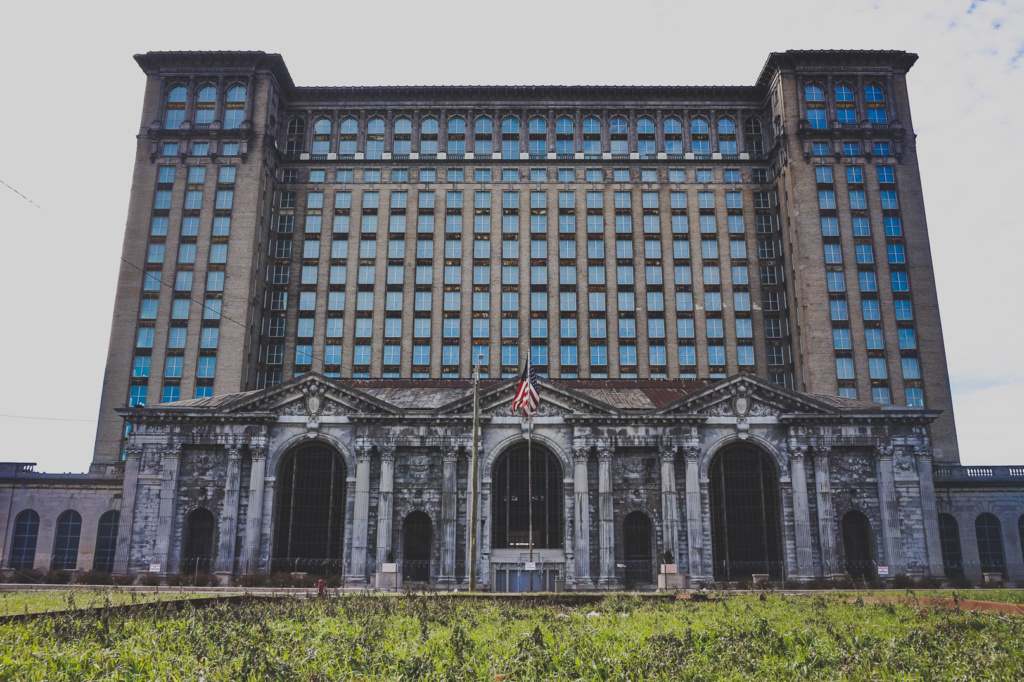 The local musician Kid Vishis states:
"Detroit keeps me hungry and focused on making myself a better artist every day. There are many people who want success from music, and it is not easy to come by – and Detroit reminds me."
The Detroit Itinerary: How long, where to stay, what to see?
How long should I stay?
We decided to stay for two nights which was perfect for our planned itinerary. It's enough time to explore the city and to see everything you might have in mind. Check out our itineraries below. If these sights sound interesting to you 1.5 days are the perfect amount of time.
Where to stay?
We used the App "Hotel Tonight" to book a last-minute hotel not too far from the city center and have been very lucky. We stayed at the "Trumbull and Porter Hotel" – a modern boutique hotel which surprises with many little design details. The rooms are clean and the in-house restaurant serves amazing breakfast and dinner. The reduced last-minute price was very reasonable for the US and I can really recommend it.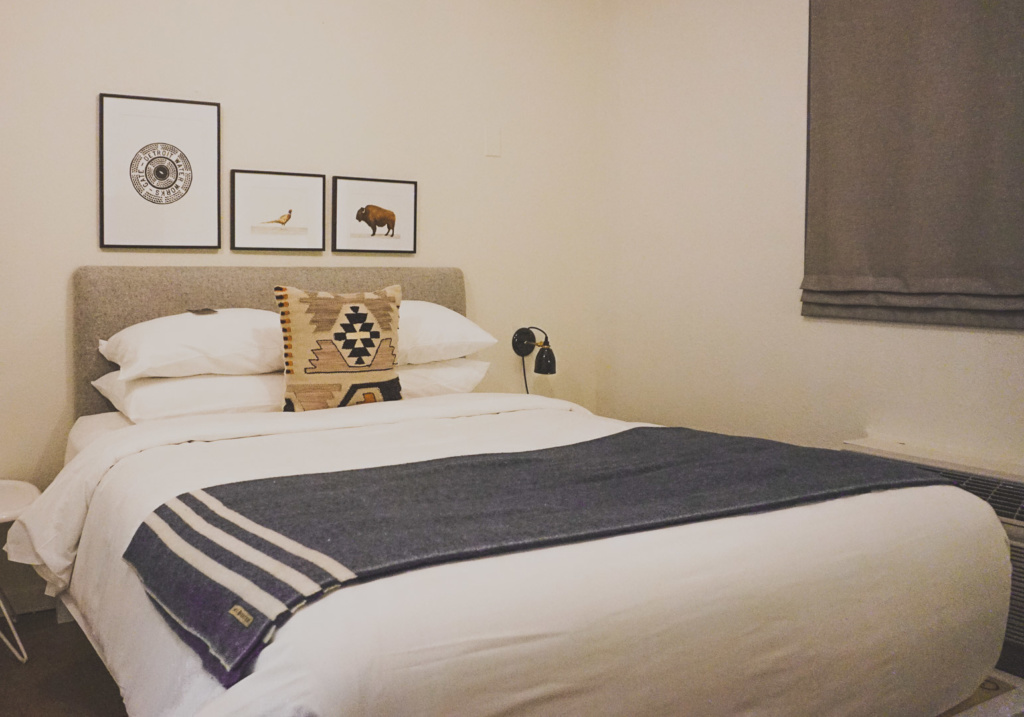 What to see?
In total, we spend 1.5 days exploring the city. It is great to get around by car as the different sights are not all in walking distance. For us it made sense to start at 10am in the north with some museums. We then made our way closer to the city center.
Detroit Institute of Arts
5200 Woodward Ave
The museum is bigger than expected and you could spend whole days wandering around. One of the most famous pieces is Diego Rivera's mural Detroit Industry. It really well reflects the DNA of the city and the good and bad of industrialization. However, there is even more to see and I am sure and you will find something according to your taste. Personally, I enjoyed to see some Andy Warhol, early Picassos and the well-done current exhibitions of Monet. But also, the exhibition of photographs of local artists were a perfect introduction to the city's local art scene.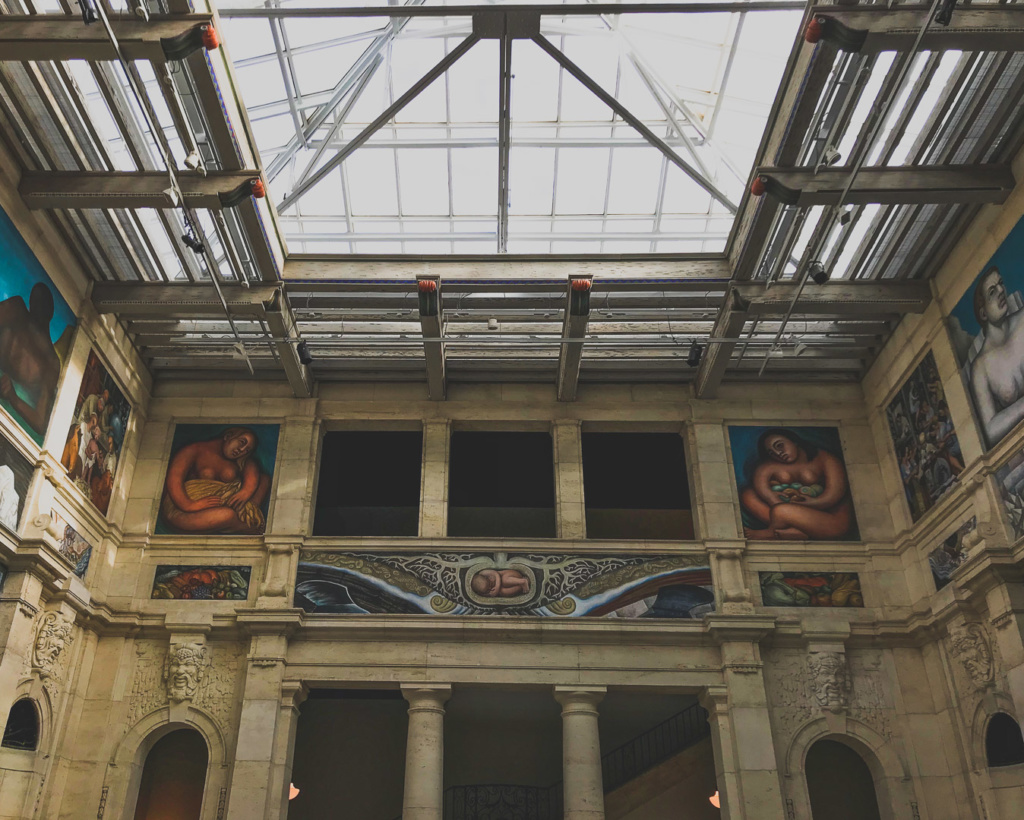 Museum of Contemporary Art Detroit – MOCAD
4454 Woodward Ave
In my opinion, modern art is the best way to get to know a city. The donation based MOCAD shows the influence of music but also covers social criticism. A must-see!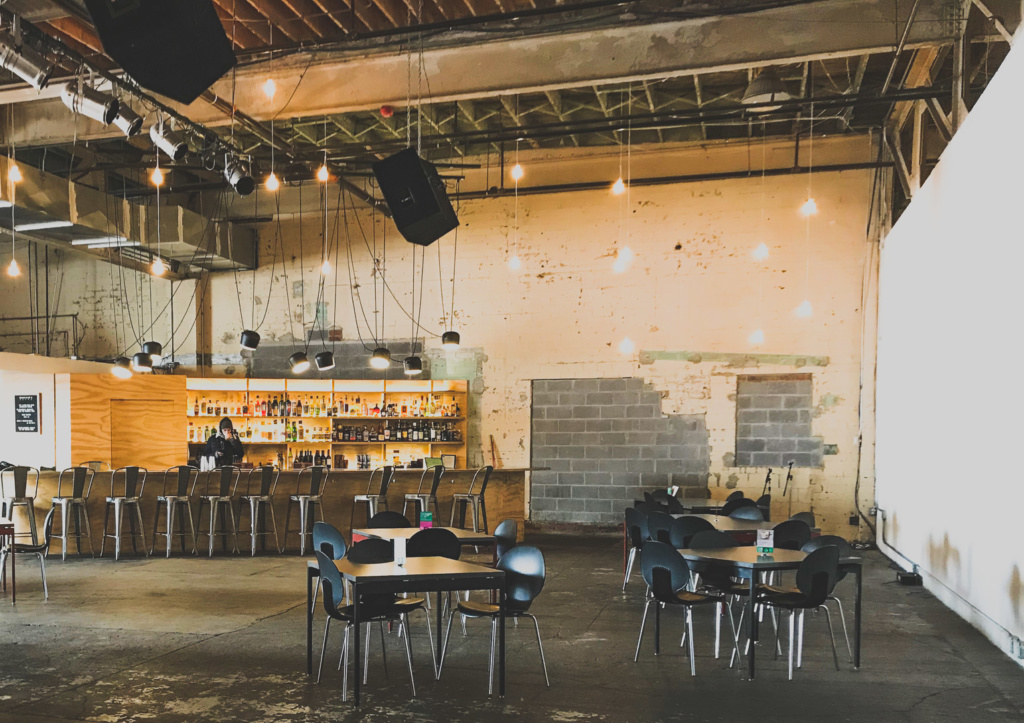 Eastern Market
Adelaide & Rusell Street
Although there was no market on the day of our visit it is great fun to walk around in the area. You will find many inspirational graffiti all over the place and also some smaller shops. If you are graving for a good coffee you should definitely stop at the Germack Coffee Roasting Company nearby (2517 Russell St).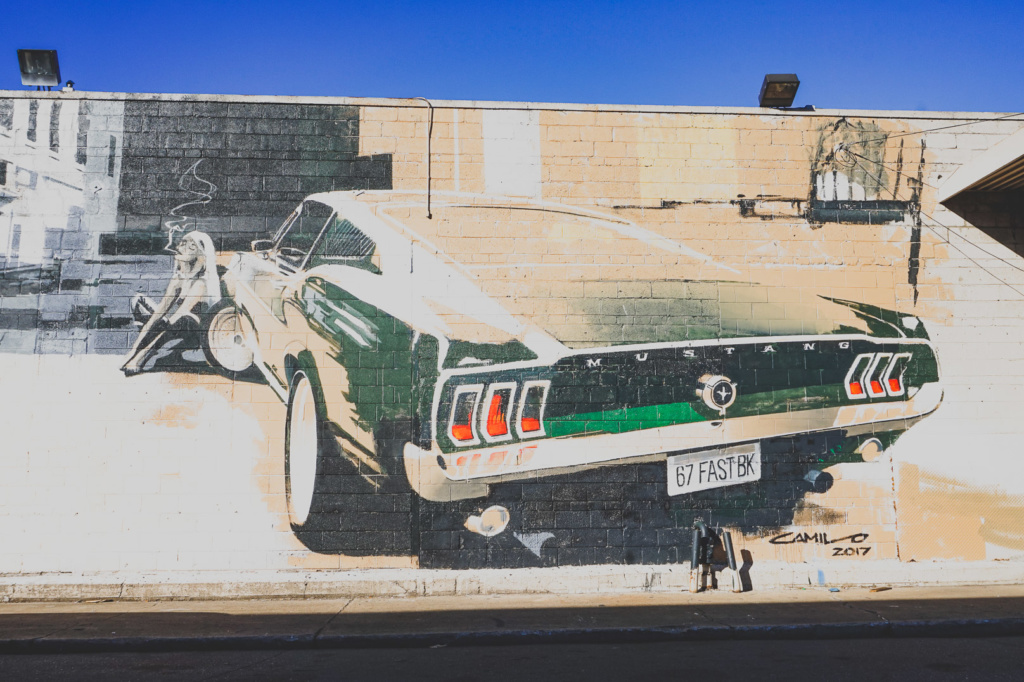 Heidelberg Project
3600 Heidelberg Street
For me this art project is the symbolic representation of the current state of Detroit. With the spirit: "If you can't destroy it turn it into art" the local artist Tyree Guyton (who actually visited the German city Heidelberg couple of years ago) created something really inspiring. Walk around the kind-of-save neighborhood and enjoy his work. His goal is to make his run-down community sparkle with colors and sculptures and he really succeeded.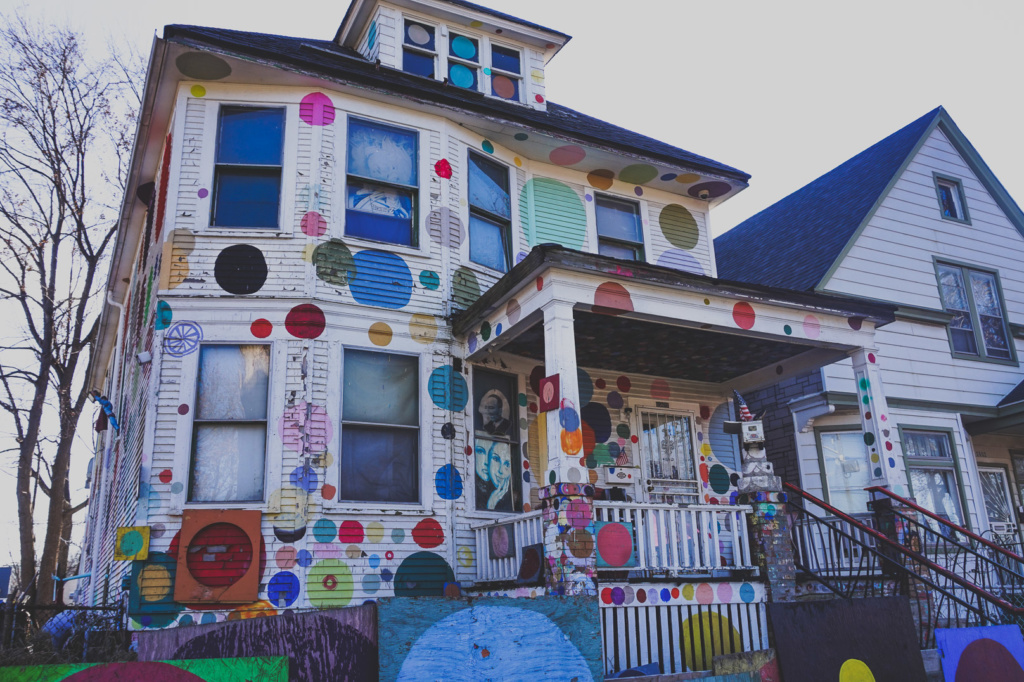 Walk around Downtown
When you walk around downtown head to the river and wave the Canadians on the other side. It's a nice Riverwalk and we have been lucky enough to enjoy it in great weather.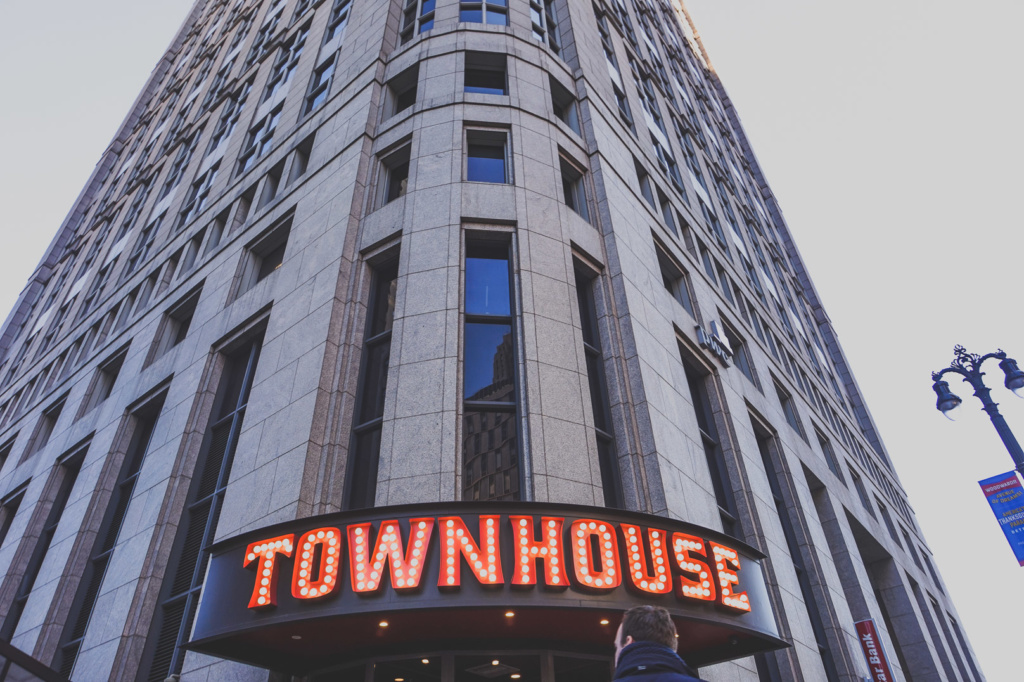 Henry Ford Museum
20900 Oakwood Blvd
40 minutes out of town you will reach the massive Henry Ford Museum. You will be able to sit in the bus in which Rosa Parker refused to give up her seat starting a revolution. You also can see all the presidential cars including the one John F. Kennedy got shot. There is so much history at one place that it is hardly only for automotive enthusiasts!
Best shopping places
You can find some nice little shops in Midtown not too far away from the contemporary museum. Some of my suggestions:
NEST
460 W Canfield St
Gift shop
Shinola Detroit Store
441 West Canfield St
Watches, bags, music and bikes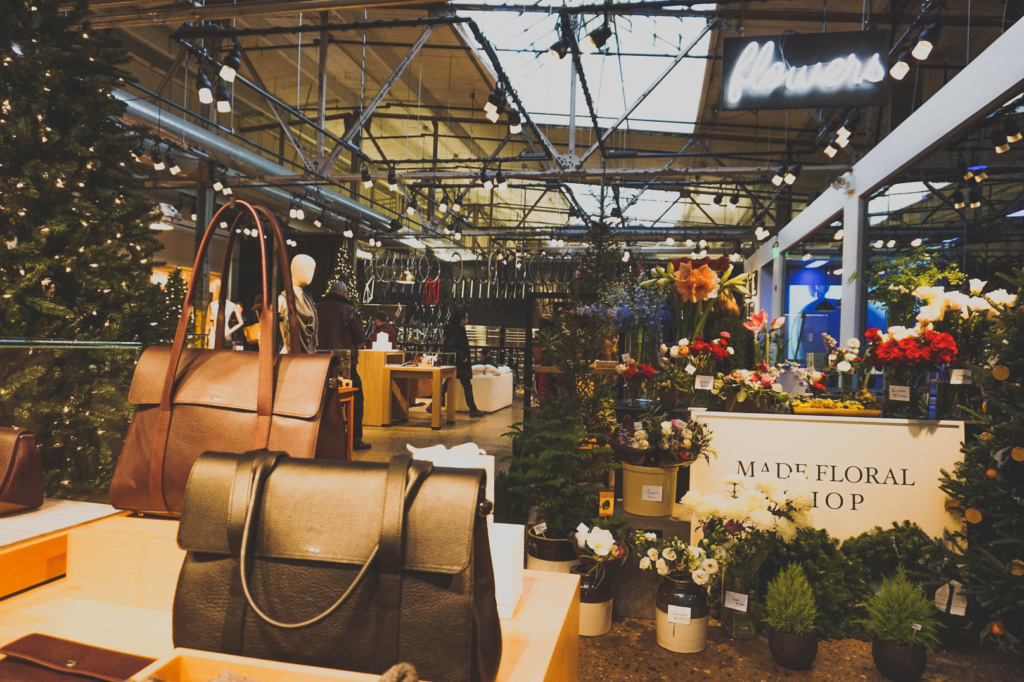 Nora Detroit
4240 Cass Ave
Gift shop and decorations
Pop-up stores
Keep your eye open for some pop-up stores. There have been some amazing places in downtown which will close beginning of 2018. However, I am sure that this concept will continue given the local vibe of the town!
So, what do you think? Will Detroit be on your Bucket List?
I hope you find this short travel guide for Detroit useful. Let me know what you think in the comments below or send me an email using the direct messaging tool at the bottom of the page.
What do you think about the sights mentioned? Have I missed some obvious ones or do you know some insider gems to add? Are you planning to visit Detroit?
Have you seen my other travel guides in the US? Check out my 14-days guide for California here.
Sign-up for my newsletter if you don't want to miss out on new posts. I will send a short newsletter every couple of weeks to inform about new articles and will include some download links.
Thanks for stopping by and sharing the love
[supsystic-gallery id=2 position=center]

Share the article with a friend
more travel guides to explore: