Solotravel? Are you crazy? That was the reaction of my family. This did not stop me and I am so thankful for that.
I was in the lucky position to travel around the world for 2 months on my own and it was one the greatest experiences in my life. In this blog post I will share why everybody should have travelled alone in their life and why this has such a big impact on yourself.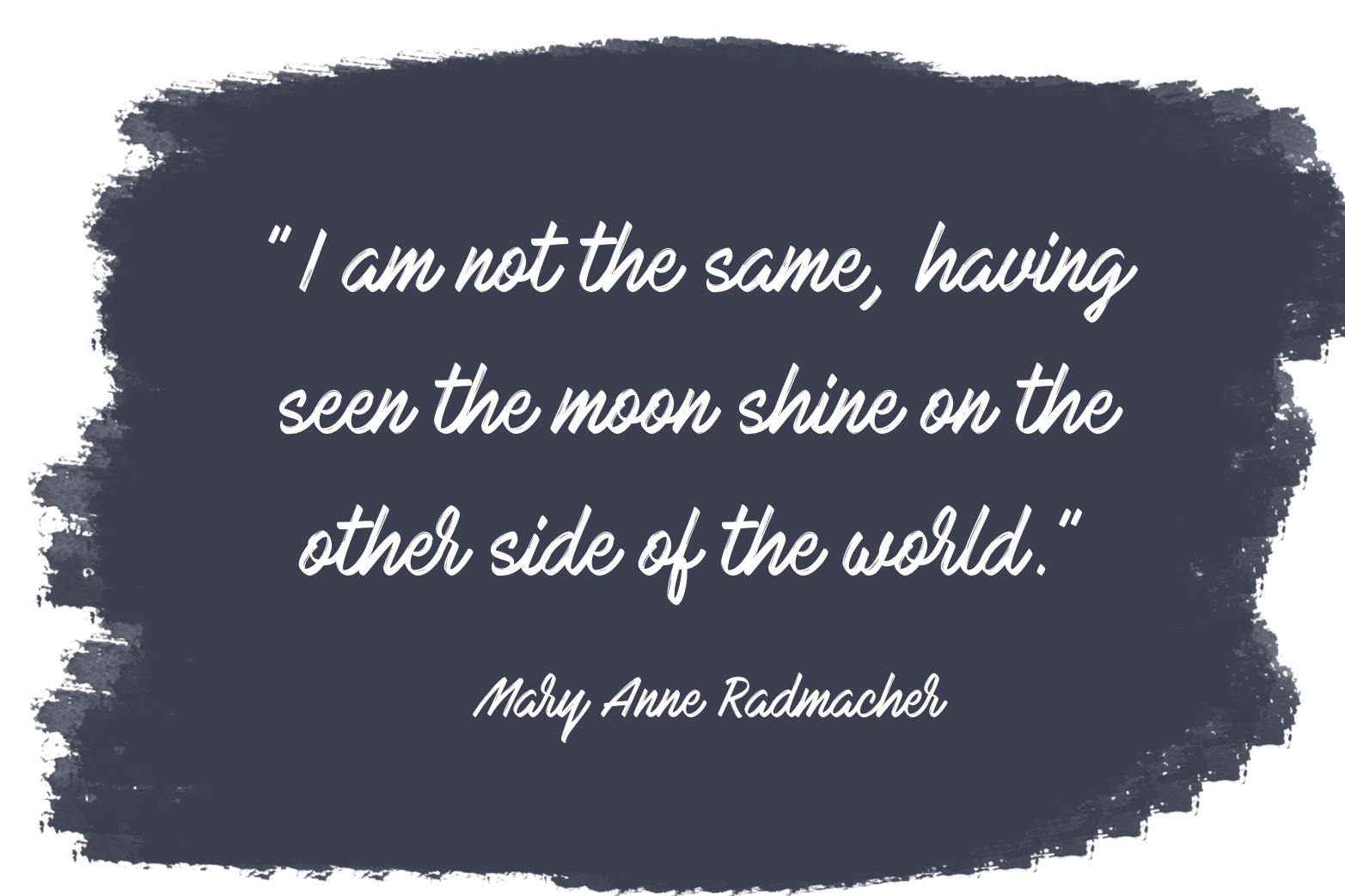 The key of solotravel: A journey is not a vacation
In short, you can say that traveling in a comfortable environment with friends and family is a vacation. You are looking forward to a vacation to relief stress, to see something new and to recharge your batteries. Traveling alone is not a vacation – it is a journey. You will be forced to make every decision on your own and to take your fate in your own hands at all times. I guess this is one of the reasons why each day and so many little moments will stay in your heart and head forever. Solotravel is so much more intense than anything else. Your travel and sightseeing experiences will be closely linked to emotions and feelings that are so strong that you can't forget them.
The solotravel world is female
This experience is a journey to yourself and you will discover many new character traits you forgot or even didn't know you had before. It is so interesting to observe how you react and feel in different situations, how you are making decisions and how you approach strangers. In my case I was far more open to people and really interested in exchanging different views of life than I would normally be on a vacation or at home.
The brave female traveler
Being 30 years old I was quite adult to start solotravel. I met so many brave younger and older persons. Most interesting the majority of travelers have been women of all different ages. Men often preferred to travel with friends but that might also be just a temporary observation for the countries and the time I travelled. But maybe women are just braver and more curious about exploring the unknown on their own.
What are you searching for?
Many women have been searching for something. They wished to find answers to their questions by traveling the world and by being influenced by so many new ways of life. Many girls I met have been thinking about which work they should aim for, which study would be the right choice and what way of life would suit them best. Others have just left a painful relationship and tried to open up their hearts again for something new. Traveling can truly be a relief in that case. Also, others, mostly older women, tried to find out what could happen next in their lives. After having children and a first career they started to ask themselves whether this would be all what life has to offer or if there could be something new. They left their husband back home at their old life and moved on to explore. Some went back to the old life happy to be back to normal – others brought back many new ideas. You can see that there is not really an ideal age for traveling alone. Solo travelers are not discriminating any age group :-).
Most solotravellers have just been very curious and wanted to see the beauty of the world with their own eyes and capture special moments to take home. Most of the persons I talked to, stated that this is their once in a lifetime experience.
No matter the reason, all the people I met have been very nice, warm hearted and respectful human beings. Therefore, solotravel is not only a way to find answers to your personal questions but also to interact with others and a great way to meet like-minded people. It is a special atmosphere around the travel community. Everybody is really helpful, interested and has the heart at the right place.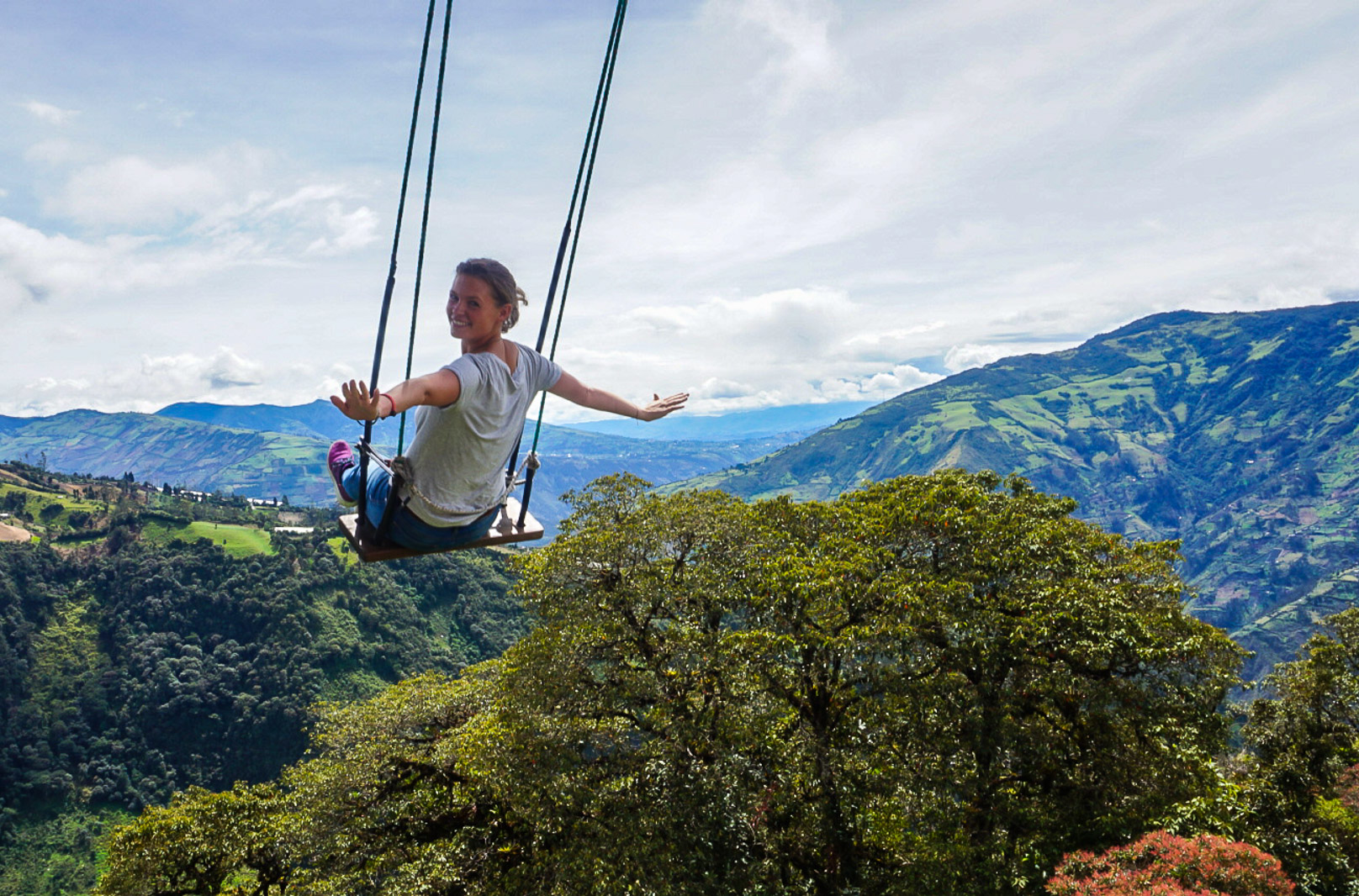 Is Solotravel safe?
Many friends and of course family members have been wondering whether traveling alone would be too dangerous for a woman. I am glad to say that I never felt unsafe on my whole trip (although my phone got stolen). Of course, it depends on the countries you visit. But mostly it is all about being aware of your surrounding and making wise decisions about transportation, areas to visit and people to share parts of your journey with. Solotravel makes you very much aware of your belongings and surrounding. As I was alone on my whole journey I took so much more thought in these things. Where to put my luggage? How to wear my backpack? Where to put money and passport? The moment my phone got stolen I was feeling too relaxed. I was traveling with somebody else for a few days and started to lose my protection shield. I  just paid less attention. That was a good lesson to learn and I am very glad it was "just" my mobile phone.
Recently I have been on a vacation with my husband and I realized that I am now more aware of my surroundings and more concerned about my stuff. I guess this is influenced of my Solotravel experience and being 100% responsible for everything.
Will I feel lonely on my solotravel?
Some friends have asked me whether I never felt lonely on my trip because I was always traveling alone and my husband was waiting for me at home. Let me tell you this: On your trip, you will be far less alone than you might think now. As I mentioned before the travel community is a really friendly and welcoming community and there is an unwritten code of conduct amongst solo travelers.  If you need somebody to talk to it won't be hard to find. For me it was more the opposite: Creating my own me-time, forcing myself from time to time not to join others. One of the great things of solotravel is your flexibility and you can decide every day anew what you want to do and with whom you might want to share your adventure.
How to avoid becoming lonely
The few solitary moments have been at more romantic travel spots. I remember that I went to the island Holbox in Mexico and Koh Samui in Thailand. Both islands are very beautiful and lean back. But these are also islands where you will meet many couples. The sunset and nature are so beautifully romantic that they were almost cheesy. At that time I was thinking a lot about my husband who was waiting for me. I started wondering whether it's time to come home.
I realized that there are spots on earth which are more for couples. These are places where you want to share moments with your partner. I call this the "Honeymoon effect" and I avoid places with a very high "Honeymoon Index" for the future.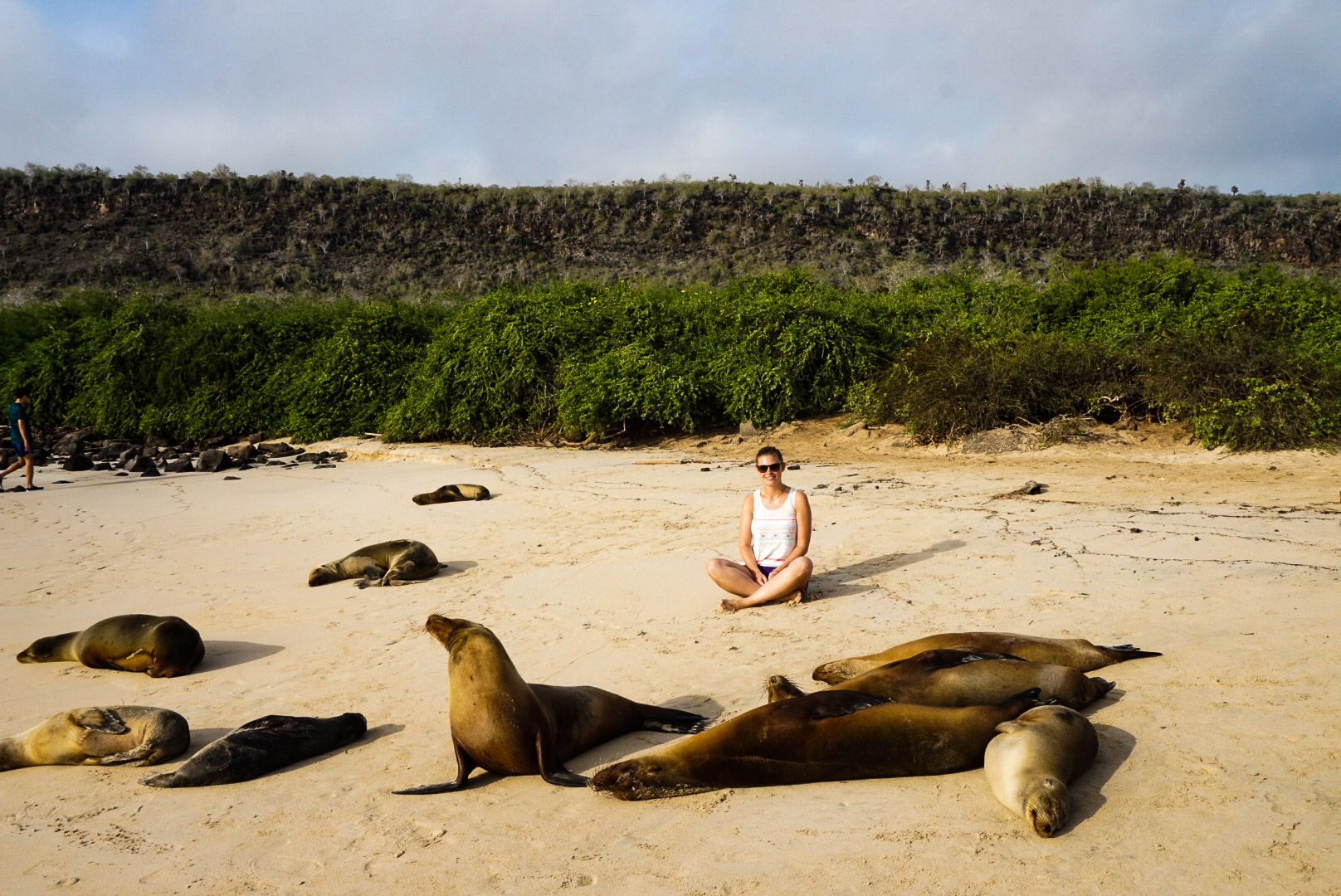 Sharing special moments with loved ones is always something important for me. But the good thing is that the world is big enough. There are so many perfect spots for solo travelers. It also helps if you don't go to posh with your choice of accommodation. The cheaper a place, the less lonely you will feel. Hostels are obviously far more interactive.
My rule of thumb after my first solo trip: The more you travel to typical vacation spots the lonelier you will feel. The more you discover the unbeaten path you will have the unforgettable and unique experience you want for your trip.
Traveling with friends and family is great and I can't wait for the next vacation with my husband. But solotravel has such a deep and positive impact on your personality that I can't recommend it enough.
What do you think? Let me know 🙂
Have I convinced you?
In case you are wondering where to go I have written a piece about how to decide on the destination. Check it out here.
I would like to hear your thoughts about that topic.
Have you been solo traveling before or are planning to get started?
What is your motivation for travel?
Let me know in the comments below.
Sign-up for my newsletter if you don't want to miss out on new posts. I will send a short newsletter every couple of weeks to inform about new articles and will include some download links.
Some more inspiration for female solotravel
I love travel preparations and thinking about the next potential destination. One blog I really like is the one from Travelicia (unfortunately only written in German). She was a huge inspiration for me. Another English written blog is the one from Erica on Girl Unspotted.
Thanks for sharing the love!