What other Mastermind participants had to say...
Finding clarity around business ideas and gaining a first paying client
"I had just returned from living in Singapore and we were waiting for our next posting abroad and I really wanted to find some clarity around my business ideas. I found it very useful, not only did I learn a lot about myself, meet fellow expats, and bond over shared experiences but I set myself weekly goals that I met and ended up with my first paying client for my business by the time I had finished the program. I am still in touch with the other women and hope we have created a new support group going forward. Kate is warm, engaging, asks great questions, and fully holds you to account. I highly recommend this program, it gives you a really great structure to invest in yourself, review your career plans, and set goals for your future. Thank you Kate!"
Sophie Geddie, currently UK
Setting a really nice routine for some scheduled me-time
"Knowing we would finish our second stay abroad in 2022 I slowly started thinking about what to do back in Berlin. But I felt kind of lost – where should I start? What do I really want? Find a job or continue freelancing? Do something completely new? Who am I at this stage of my life!?
I considered finding a coach to work with but, again – who? Where to find it? Where to start?! In that situation, the announcement about the "Mastermind Program" popped up in one of my expat Facebook groups. I loved the idea of a small group of women being in the same situation, joining forces to exchange their views and experience under professional guidance for four weeks. I signed up the night before the program started and I LOVED it. Met two lovely ladies and Kate who did a fabulous job helping us sort out our feelings, strengths, and preferences. Lots of hands-on exercises made it easier to find our career anchors. and core values. All this confirmed some of my intuitive guesses as to what choice might be the right one. Checking in with each other for over a month at the same time every week became a really nice routine to have some scheduled "me" time.
Now I have a lot more insight into what I'm good at and what kind of career I might be heading for back home. It all needs a bit more work and research now, but I have more than a year to do all that – and I can always do some more 1:1 sessions with Kate to "connect the dots."
For me, the Mastermind Program was the perfect kick-off to start my mental repatriation and job orientation. I would recommend it to everybody who feels like there is change hanging in the air but you can't quite grasp it. Thank you Kate for getting me going!"
Kathrin, currently Slovenia
I discovered the opportunity within the challenging time
"I was lucky to find my way to Kate at the time when we as a family relocated to Germany from Serbia. I was looking for a career path suitable for me in the new place and to continue my journey as a professional. With Kate's guidance, through many interesting activities and deep and meaningful conversations with others in my mastermind group, I discovered that such shifts in life offer an opportunity for enriching experiences, not only for ourselves but also for others with whom we share our stories. Thank you, Kate, for SHARING the LOVE, knowledge, and experience with us who happen to come across your message on our way towards self-realization."
Speaking from the heart, Svetlana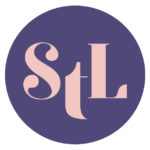 This group really helped me over a period that was challenging for me
"I really do appreciate your capacity of giving us space and space for each of us. I always felt very warmly welcomed and this over the whole mastermind sessions. I also liked the check-ins at the very beginning very much, the balance between listening and talking that you gave us and that we could give and receive from you and the others. This group really helped me over a period that was challenging for me in order to stay committed to my goal and to put it first in my everyday planning. I do not say it always worked but it was my conscious decision if I arranged it differently. What I feel now is that I could have carried on a bit more now that we have got to know each other a bit more but I am not sure about the conditions…1 month is a good thing to start with. I definitely recommend that type of mastermind group!"
Kerstin Schweizer, currently Germany
More info about the Mastermind Program
Find more clarity about who you are and what you want
"I really can recommend the Mastermind Group to find more clarity about who you are and what you want. I decided to sign up because I wanted more clarity about my professional future and had already some options in mind that I wanted to discuss with a group to find out if it's the right choice. Kates Mastermind Groups are super welcoming, open-hearted, and structured. On the one hand very structured with exercises from the workbook that was super interesting and enlightening, on the other hand, enough time to express concerns and topics in nice conversations and last but not least, Kate always had good advice on how to proceed. The Mastermind Group alongside other Coaching Sessions helped me to define my goal to become a Professional Coach myself and as such, I am just impressed what Kate has built and how she is able to empower women with her work without putting any pressure on them. I can recommend it to anyone – sign up because you can't lose:)."
Susanne, currently in Germany
Joining one of her mastermind groups put things into motion for me
"Having lived and still living "the experience abroad", I love that Kate puts into numbers and words what we all go through. I enjoy her articles which are helpful as well as inspirational. Joining one of her mastermind groups put things into motion for me as I took the personal deadlines "very personal". Wherever you are at your journey, if you need the very first input and structure or if you need the final push to move forward, having this exchange with other expat partners led and coached by Kate will facilitate the process! I had so high expectations of myself and so many ideas but our discussions and exercises helped me make peace with the fact that values have changed along the way… while the weekly to-do list made me explore new waters and opened doors to brand-new job opportunities. Thanks, Kate!"
Ute, mother of twins, currently in the Netherlands
I did not think that I would find "my solution" in such a short time
"Regardless of the point at which you stand for yourself and which question you want to answer for yourself – Kate takes this up wonderfully and emphatically and guides with questions, exercises, and personal experiences to the answer, which then suddenly becomes clear and seems very easy. I did not think that I would find "my solution" in such a short time. Thank you Kate for this insightful trip."
Madlen, currently in Norway
Workshop Nights were the highlights of my week
"I really liked that the Workshop not only focussed on the professional but also on the private sphere. To me, this is your unique selling point. Overall, I really liked that it made me think and plan. Workshop Nights were the highlights of my week."​
Julia, about to re-enter the workforce, currently in Australia
From a mastermind group for new mums
"Mir hat das Coaching in den letzten Wochen sehr gefallen und es waren auch sehr hilfreiche Impulse dabei die mir beim Fokussieren auf das Wesentliche geholfen haben."​
Stefanie, planning her time after Elternzeit
More info about the Mastermind Program