In this section, I reveal all the funny, disturbing and shameful moments you live through when experiencing another culture. In my case it's the German narrowed mindset focused on efficiency that is challenged with the American "everything is amazing and achievable" attitude.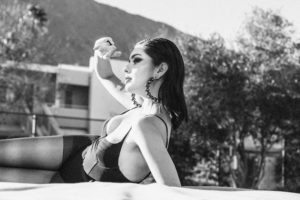 A few years ago I read an article in a renowned German newspaper about women who move abroad for their husband's careers and give up their careers to do so. The article was written in a tone that made it clear that the reality of this situation was not fully grasped by the authors. There was a lot written about self-sacrifice, betrayal of emancipation, and throwing away one's identity. These are points that are certainly felt partially by expat partners, but they do not reflect the real motivation and situation in all its complexity. I have then written an opinion piece that has lost nothing of its relevance to this day.
Therefore, in this blog post I would like to point out the other side and draw a counter-draft to the image of the spoiled partner abroad.
Read More »
Easy-peasy: Just shoot me a message
When completing this form your name, e-mail and message will be collected in order to deal with, and only in relation to, your enquiry. Please read our Privacy Policy to see how your data is used and stored. 
In need for more inspiration?
Follow me on social media
Sign-up for the share the Love Newsletter for latest blog posts and guide downloads