What to do with my career after
moving countries
becoming a mum
a long career break
getting tired of current job
?
Your go-to-resource to gain clarity on your career path ahead when dealing with global challenges or non-linear CVs.
Thinking about re-entering the workforce after a longer break from the traditional job market?
Download this free study and learn about: 
Book a CV Lab (in English or German)
Polish your CV, Elevator Pitch, and LinkedIn profile to your target country. Consultations are in English or German depending on preference.
Join a Global Coffee Date
Connect with women around the globe and learn from their professional quest.
New Group Coaching Program for Expat Partners
Join the "New Roots" program and get guidance for all relevant expat struggles while enjoying a community of like-minded expats around the globe.
Access Free Resources
Join the newsletter and receive regular free resources, checklists and articles about female career planning.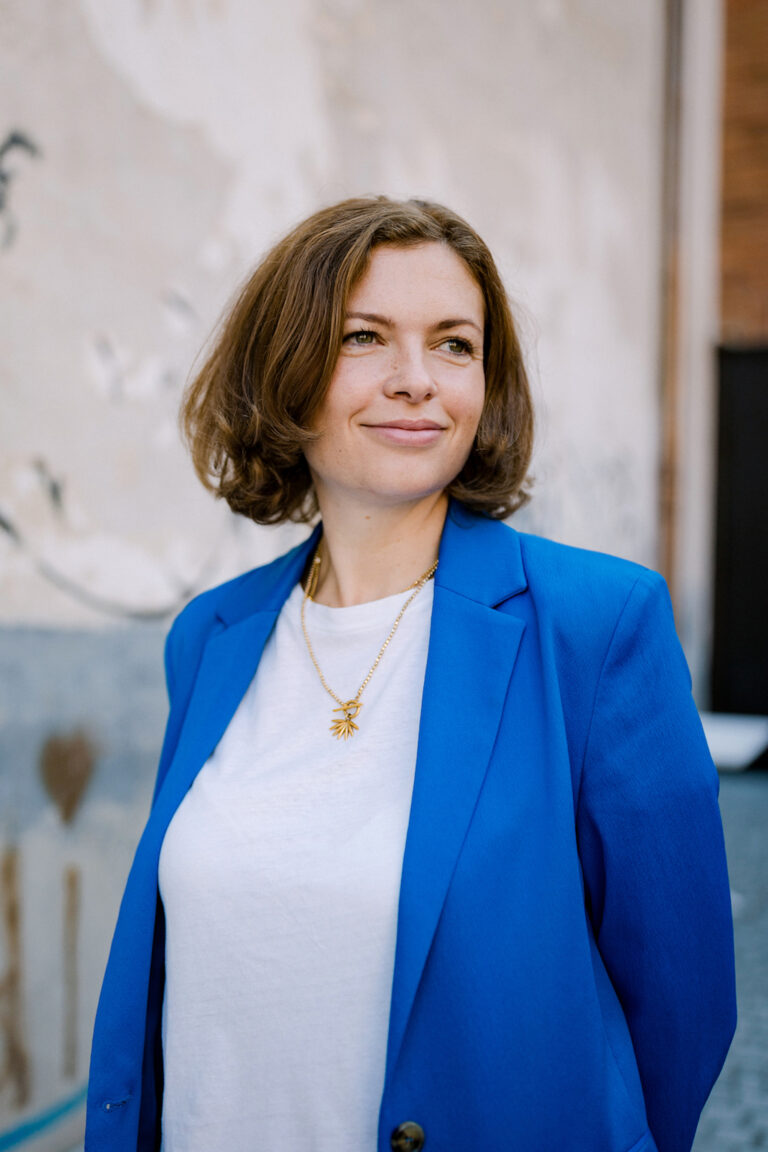 Katharina von Knobloch (Kate)
Certified Global Career Coach
Welcome to SharetheLove – a platform to empower accompanying partners, adventure seekers, mothers, and the few men who are brave enough to face coaching. 
My name is Kate, and I support women to regain clarity on their next professional career step – especially when their professional background is non-traditional. 
Many of my clients have been forced to pause their careers due to moving countries or becoming a mum. Others are at a point in their life when they feel ready to tackle the traditional job market again but feel insecure about their capabilities or motivation. Many are wondering whether to turn their hobby into a profession or switch career paths and start from scratch. 
Coaching is the foundation to reconnect with your inner values and core drivers for life. In my sessions, I take you from coaching to consulting. From gaining clarity to taking action. 
Leaving familiar paths, breaking new ground and facing unknown challenges – that is my passion. I support women worldwide to break out of the hamster wheel and to demand and seize new solutions for themselves. Embedded in an intercultural context, academic work and personal experience, I coach and advise on all aspects of career planning.
"I called for Kate for a coaching session just before our move back to Germany after 10 years in France. It was a real joker! I very much appreciated the immense capacity to listen and to support on the basis of my reflective development. This very special openness combined with a large amount of empathy made that I felt very well accompanied and in confidence during the whole time. After 3 individual coaching sessions that we arranged over a period of around 3 months I will join a Mastermind Group to continue my reflection and share my projects and my experience with others. I am very happy to stay in touch with Kate as well. Thank you very much, you do such great work here. I am so happy to have met you and I wish so many others to get to know you as well."
Kerstin Schweizer Laurentin
"I started my coaching sessions with Kate when I was actually dissatisfied with my job. During the coaching, I wanted to get clear about where I stand and where I want to go and what I have to do to get there. However, during the coaching I realized what great aspects my job has and how I can use my strengths to thrive. Kate accompanied me and gave me the space for reflection. Through this changed perspective, I have gained a lot more self-confidence and I totally enjoy my job again. Thank you dear Kate, for your listening and your "nudges".
"I had just returned from living in Singapore and we were waiting for our next posting abroad and I really wanted to find some clarity around my business ideas. I found it very useful, not only did I learn a lot about myself, meet fellow expats, and bond over shared experiences but I set myself weekly goals that I met and ended up with my first paying client for my business by the time I had finished the program. I am still in touch with the other women and hope we have created a new support group going forward. Kate is warm, engaging, asks great questions, and fully holds you to account. I highly recommend this program, it gives you a really great structure to invest in yourself, review your career plans, and set goals for your future. Thank you Kate!"
Due to materinity leave there are limited coaching spots available over the next couple of months. Let's meet for a digital coffee and discuss your unique situation and how I can support you in your journey. Fill out this short form here and I will get back to you: