Expat Partner Coaching & Global Mobility Content
How to secure a successful expat assignment
1/3 of expat assignments fail due to family issues. Dual-career couples are the new norm and modern companies improve their Expat Partner Packages to stay attractive for young potentials and secure project success abroad. The struggle of Expat Partners to find a job and stay confident abroad is real. Most Partners fail to find fulfilling work while still most companies rely on outsourced service providers that don't meet the needs of young, ambitious women. 
As a certified coach, I specialize in expat partner coaching. Although I coach across topics, the focus is naturally very often on career coaching. For many expat partners, a posting interrupts an otherwise fairly linear resume and carries the risk of an identity crisis. Therefore, I often proceed in three phases in my coaching sessions:
Gaining clarity: Assessment of status Quo and biggest obstacles
Definition of next career steps and creation of an action plan
Preparation of key application documents and core story
It was great to meet Kate for the coaching session today. It helped me a lot clarifying different questions I had. I wish every expat spouse would have the opportunity for such a coaching. I also recommend her workbook which I used the last weeks very much. It really helped me to get a clear understanding of what it means to go abroad, beeing an expat spouse, make yourself ready for the new job market etc. I strongly recommend to send Katharins's workbook to other spouses prior to their move. I am very happy that I was lucky to find her services myself and I would like to thank Kate for her great job!
Claudia Schwegmann
I help companies with their internal corporate communications to their employees. Especially the expat partner is addressed with personalized content and prepared for the upcoming challenges. Show your employees that you are aware of the potential career conflict of the respective partner and equip them right away with the right toolset to develop a new professional identity abroad. Want to know more?
Send a message to info@sharethelove.blog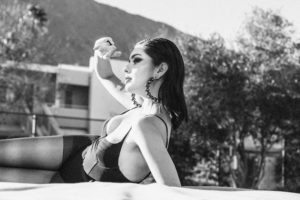 A few years ago I read an article in a renowned German newspaper about women who move abroad for their husband's careers and give up their careers to do so. The article was written in a tone that made it clear that the reality of this situation was not fully grasped by the authors. There was a lot written about self-sacrifice, betrayal of emancipation, and throwing away one's identity. These are points that are certainly felt partially by expat partners, but they do not reflect the real motivation and situation in all its complexity. I have then written an opinion piece that has lost nothing of its relevance to this day.
Therefore, in this blog post I would like to point out the other side and draw a counter-draft to the image of the spoiled partner abroad.
Read More »
Workbook specifically for Expat Partners and their professional dilemma abroad
"I wanted to tell you how much I loved your workbook. I find it is an amazing tool for expats that are beginning their journey or someone like me that will be moving for the third time! I wish that I had that tool the first time that we moved because it was hard for my husband to understand what I was going through. So this time around I made the choice that he reads it too!!"
Thank you Katharina for this great workbook. I'm very sure it will be a great inspiration for Expats around the world! So if you are currently on the move to start a new Expat/-companion life this is a MUST read for you. You will find fantastic Expat Interviews along with great advices and the opportunity for your own reflection."
Very inspiring and incredibly helpful and authentic workbook !!!