The adventure of traveling alone
Are you considering to travel solo? Congratulations! Your best journey is right ahead of you. On this page you will find useful information to prepare yourself for your first travel alone. It is a mind changing experience and a journey you will never forget. Read more on where to go and why this will be such an intense experience. 
explore the world on your own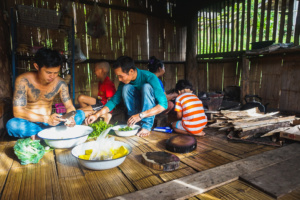 One of my best backpacking experiences ever: Hiking in the north of Thailand. 3 days without running water and electricity in the middle of the jungle.
Read More »
If you are new to backpacking all the potential gear to buy can be a bit overwhelming. I did my own research before starting my first solo travel. Most items have been really helpful, some are not to miss and others are an unnecessary luxury. In this blog post, I will give you an overview of the key essential items for a convenient experience when traveling alone or with friends and family. I would definitely take all these items with me on my next adventure!
Read More »
SOLO TRAVEL: HOW TO PICK YOUR NEXT DESTINATION? Dreaming about solo travel? When you think about where to go there are so many options it can be a bit overwhelming. Looking back to my solo trip, the selection of countries I visited perfectly matched my
Read More »
Questions? Feedback? Cooperation?
Easy-peasy: Just shoot me a message
When completing this form your name, e-mail and message will be collected in order to deal with, and only in relation to, your enquiry. Please read our Privacy Policy to see how your data is used and stored. 
Are we friends on social media yet?
Sign-up for the share the Love Newsletter