Diverting for Love, Persisting for Vocation
Today I would like to introduce you to Lea from the USA, who now lives with her husband in Zimbabwe. Like so many others, she moved abroad for love and had to reinvent herself to find her happiness. In the spirit of SharetheLove, she shares her story today and gives insight into the often challenging way to build a professional career abroad. Thanks a lot, Lea for your open words and your various tips. I am sure that many of you will find yourself in her story and take new courage from reading it!
Originally from the USA, Lea moved to Zimbabwe for love. She left her career as a nurse and figured out a way to work in her industry despite all the obstacles.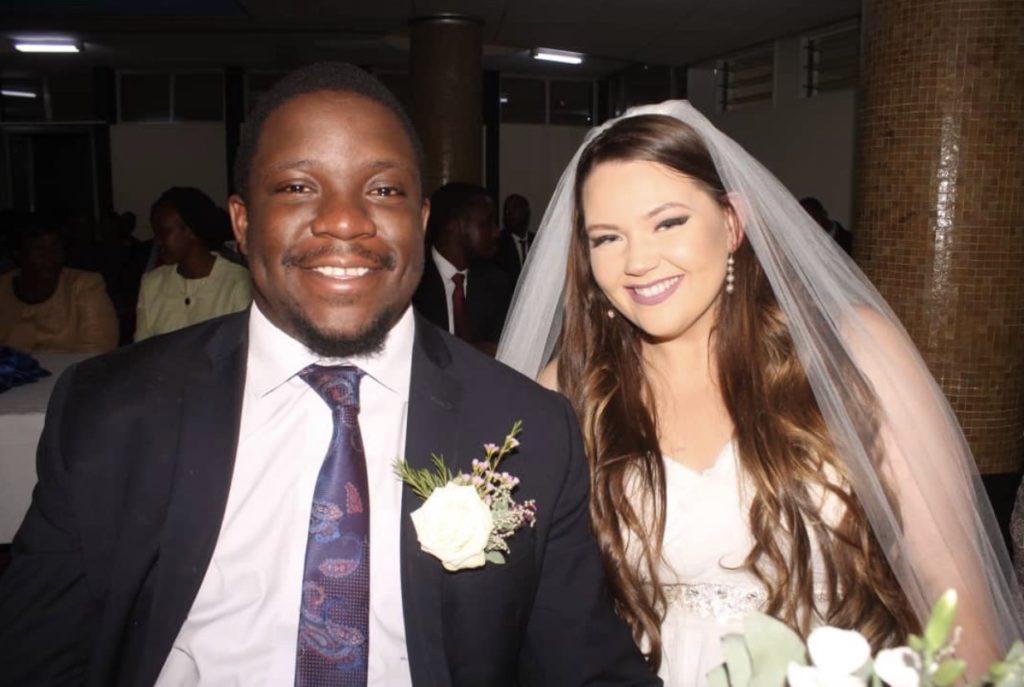 Lea's story: The WHY and the HOW
Lea, now 26, met her husband in college. He was a foreign student from Zimbabwe. They had a great time together and after his student visa expired they were faced with the question: What next? For 8 months both had a long-distance relationship, and Lea flew to Zimbabwe every few months to visit him. But of course, this was not a long-term solution. Again, and again they thought about what they could do and, in the end, it was clear to both of them: Because of the visa situation it was easier for her to emigrate than for him to immigrate to the USA. So, Lea courageously decided to break her ties in the USA and to dare the adventure of emigration to Africa. Her older sister had also already taken the step to go abroad (Mongolia), so their family was not completely unprepared when Lea decided to move abroad as well. So, she packed her bags and moved to the capital of Zimbabwe, Harare. 
The profession - the often unexpectedly major part of our identity
Lea had already worked as a nurse in the States after her graduation. Despite the long working hours, she felt very fulfilled. She was able to help people and that made her feel happy and accomplished. At that time, she did not realize how important her profession was for her own identity. Since she has always worked, the question of who she actually is without work did not arise until she moved abroad. In our interview, I got to know Lea as a woman who likes to roll up her sleeves and contribute something. She is a woman who is not easily discouraged and continues to work on her plans even after setbacks. 
So, the identity crisis abroad took her by surprise.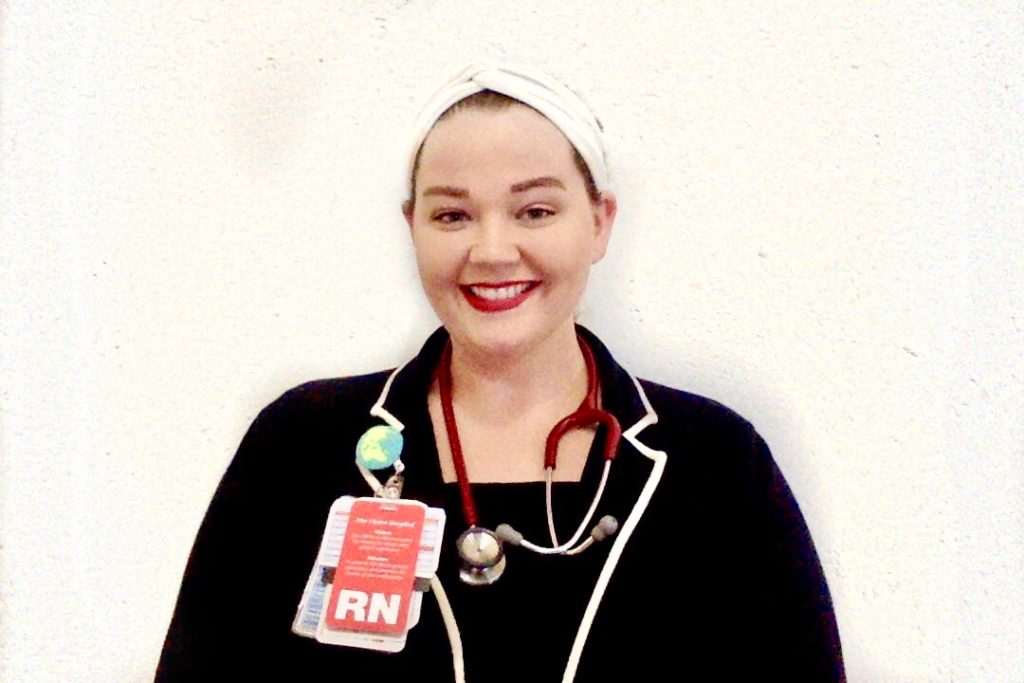 The first month felt like a vacation. The many visits before had prepared her well for the country and in a sense what to expect. She already knew the beautiful and more touristy parts of the country. The first month was filled with the happiness of not having to have a long-distance relationship and getting to know the country from a resident perspective, instead of a tourist. Lea is an extroverted person and had no problems approaching others or making friends in the past. Therefore, she was very surprised when she suddenly had difficulties in making new friends. Everyday things she hadn't thought about at home were now missing or had to be organized. She bought a car to regain some independence and made contact within the expat community and husband's family.
But the most important part was still missing: professional self-realization. Lea does not have a profession that can be so easily transferred to the other side of the world. There are rules and processes to follow so that her qualifications are recognized. This costs time and nerves. Moreover, the health sector was by no means comparable to that of the USA. The salary was in no doubt comparable and the responsibilities would have been far from the same. All of this consumed Lea and the uncertainty of how her career would continue to grow made her feel lonely and miserable.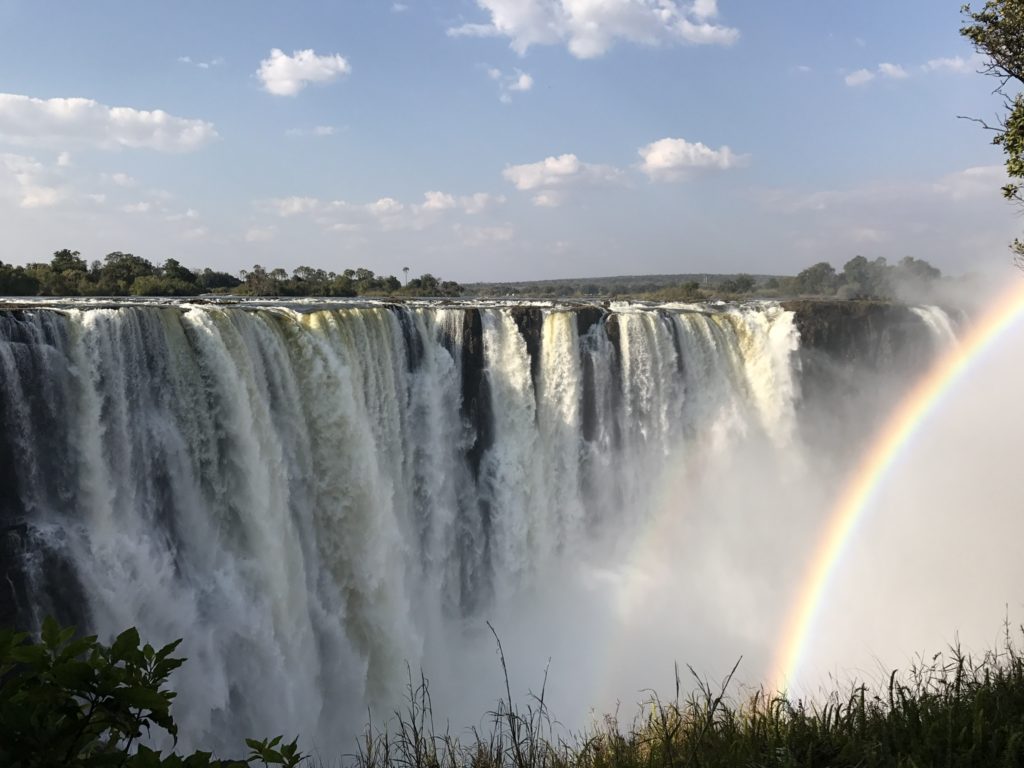 Her own way of regaining her career abroad
Let's fast forward two years: Lea sits opposite me in the digital interview. She is beaming over both ears, has a clear picture of herself and her life in Zimbabwe. She speaks very reflectively about her path there and looks confidently into the future. No trace of a Lea who wondered what she was doing there and if it was all a big mistake. So, what happened? 
Lea's path to happiness was not straight. Like many other expats, it was a path full of ups and downs and many different attempts. Lea is where she is today in thanks to her endurance. 
She first tried to build a remote career as a nurse. There are many opportunities to do so but unfortunately, there are many constraints as well with licensing and working outside of the United States directly with patients. In order to stay up to date, Lea continued to educate herself and took part in remote courses through a Master's of Science in Nursing Education program. This gave her the feeling of doing something useful for a certain time and to stay relevant within her profession. She also volunteered at a local private clinic and that gave her fulfillment to a certain point as well. When the initial plan of working as a nurse remotely did not work out, she left her old profession and gave English lessons to Chinese' students online. This is a path that many expats have taken before her. For some, it is the fulfillment they were looking for, for Lea it was not.
 Lea realized how attached she was to her profession and to the healthcare sector. It was not just any job, it was a vocation. So, although the profession of a teacher kept her occupied and paid some of her bills, it did not make her happy in the long run and the search for professional independence abroad continued. 
One day, while visiting her family in the USA, she decided to take a fresh look at the idea of a remote healthcare career. For the first time, she actively posted in a Facebook group, described her situation and the problem, and actively asked for help. Previously she had shown initiative by doing a lot of research and passively looking for opportunities posted, but this time she was more proactive in stating who she was, what her situation was, and what she needed. 
What happened next may sound like a fairy tale. A fairy tale that is reserved for very few. But through my work as an Expat Coach, I can say with a clear conscience: It is not a fairy tale. What is happening now is not due to some invisible force in the universe but to the fact that Lea proactively continued to look for solutions and did not let herself be defeated.
Thanks to her Facebook post, a start-up company from the healthcare sector contacted her. This company from Silicon Valley is about to revolutionize the healthcare market. They refer nurses to hospitals in the USA and use the advantages of modern technology. It is an area in which Lea is well versed and for which she is passionate about. Instead of being on the clinical side of patient care, Lea is now on the recruitment side where she can advocate for nurses like herself. In this way, she avoids the problem of local certification in the health sector and at the same time can play an important role in the industry that feels meaningful to her. 
Lea has found her place.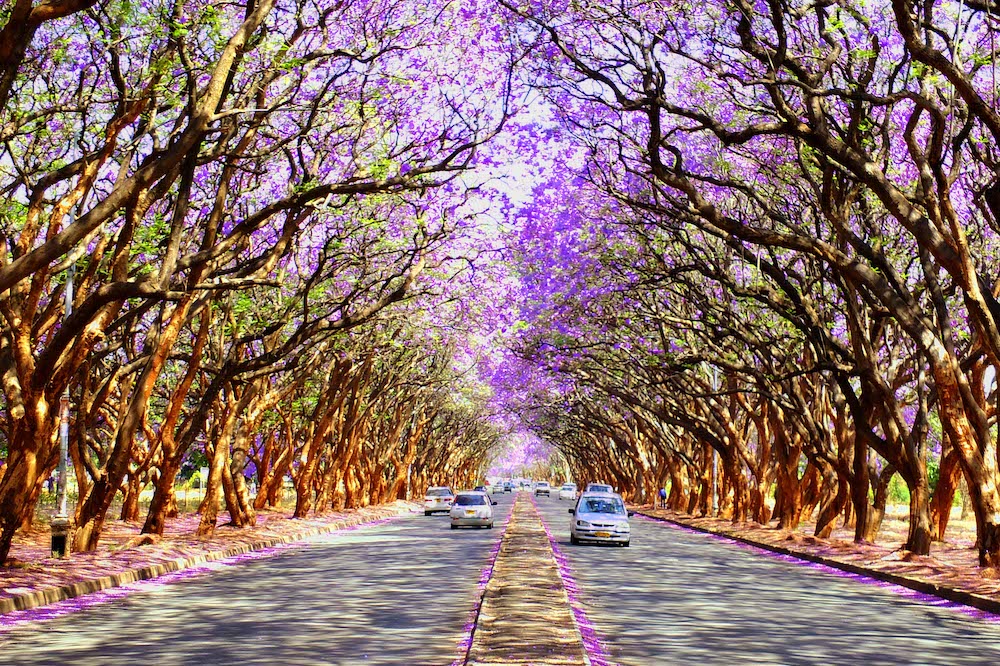 Her advice for other expat partners
I asked Lea what she would like to share with other expat partners. Her advice: 
Think about what your passion is and stay true to it. For Lea, this was clearly her close connection to her profession and her industry in the USA. Sure, she could have aspired to a profession far away from her education (and did so by trying to become a teacher) but in the long run, that would not have made her happy. 
So, she reflected on what was important to her and tried again to find a solution. If you can't do it one way, you have to try another way. I think Lea's story shows that beautifully. 
The path is not a straight line and certainly not easy. But if you know what you're burning for you can build on it and take the energy to pick yourself up and try again.
I thank Lea very much for the open conversation and for giving us a personal insight into her life. Lea told me that she has been following SharetheLove for a long time and that this platform helped her not to lose her courage. This is exactly what I want to demonstrate by sharing these stories: Even if the path of professional self-realization abroad is more difficult and it can be very lonely and exhausting, there is always a solution. This is usually not within reach but must be worked out. This blog and my work has the goal to give you the necessary strength and inspiration for this journey. You are not alone! 
If you want to know more about Lea, follow her on Instagram or Youtube. Thank you, Lea, and all the best for your life in Zimbabwe!  

Do you know anyone who might find this helpful? Share the Love by sharing this article