Download your shopping nerd – the handy size chart for shopping abroad
Annoyed of googling a size chart for international fashion shopping again and again?
No matter if you an Expat or a tourist: Whenever you shop for fashion in other countries the different size systems are really confusing. Even though I googled the sizes in UK, US and Germany many times I keep forgetting it. It seems as my brain just does not see any value in saving this information.
However, as I don't want to end up in an aisle holding a way to small dress in my hands – and getting frustrated for no reason – I decided to write it all down. And not only on a piece of paper which I will definitely forget to take with me. I was sure there must be another way and I guess I have found it for me.
Download my pocket size chart
Here you see my quick download for your mobile phone: A short but comprehensive overview of all the sizes a woman must know: Fashion items, shoes and bra sizes.
Click on the picture or this link to download the file.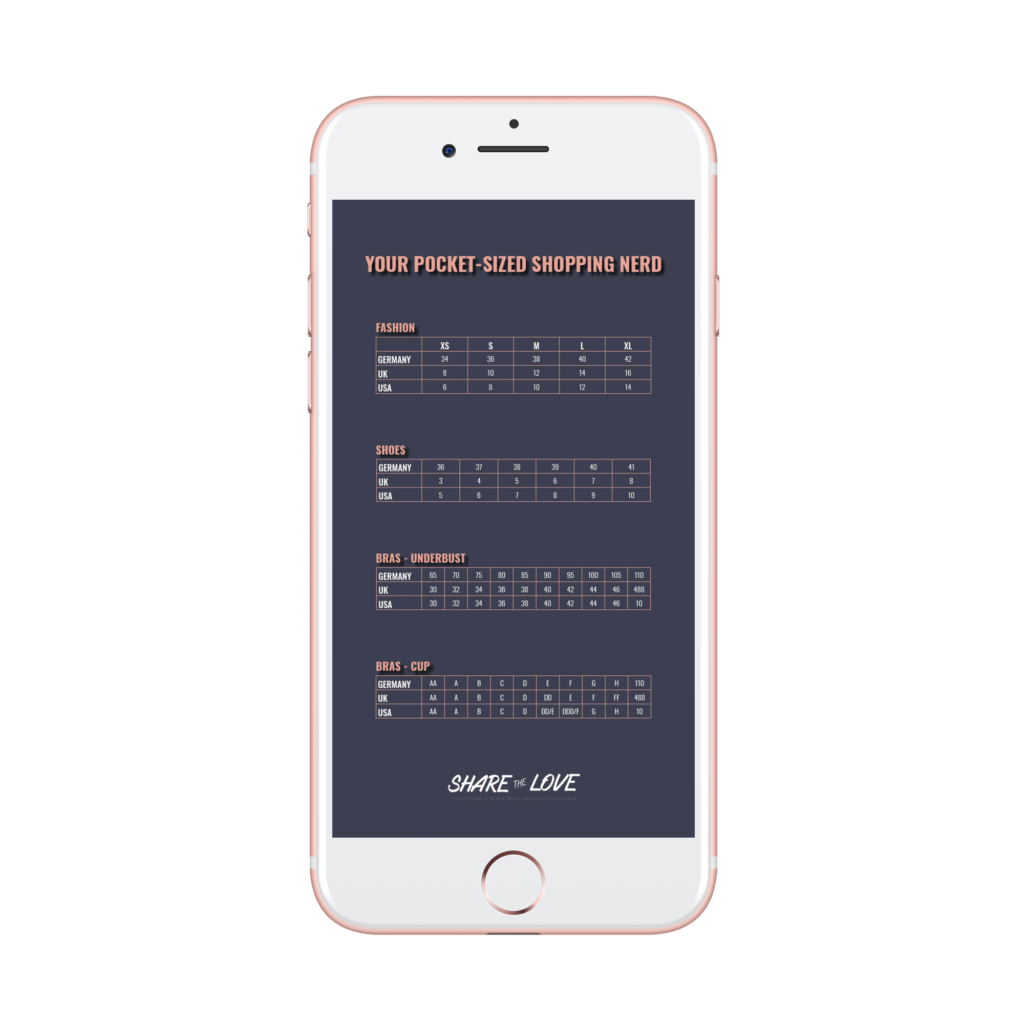 How to use the size chart
I saved this download in my picture folder in my favorite folder. Whenever I am confused I can skip the frustrating googling & thinking process and just open my photo gallery.
I figured that most readers would be interested in the comparison of UK, Germany and the US. If a country is missing for you let me know in the comments below.
What else?
Interested in more blog articles about living abroad and being an Expat Wife? Check out my latest posts here.
If you don't want to miss out on any new content subscribe to my newsletter. I won't spam you I promise 🙂 All you get is a newsletter every couple of weeks about new blog posts and useful download links.
Thanks for stopping by and sharing the love


Deine übersichtliche Größentabelle
Egal ob Expat oder Tourist: Im Ausland shoppen ist durch die unterschiedlichen Größen komplizierter als notwendig. Obwohl ich die Größen in England und den USA schon so oft nachgeschaut habe kann ich sie mir einfach nicht merken. Mein Gehirn scheint diese Information einfach nicht als notwendig anzusehen. Und so finde ich mich jedes Mal aufs Neue in der unangenehmen Lage mit teurem Datenvolumen oder schlechtem Netz in den Geschäften die unterschiedlichen Größen nachzuschlagen.
Das musste ein Ende haben und so habe ich kurzerhand eine Übersicht erstellt, die sich ganz einfach als Bild herunterladen lässt und alles auf einen Blick zeigt.
In der Übersicht findest du die Größentabellen für Kleidungsgrößen, Schuhgrößen und BH-Größen.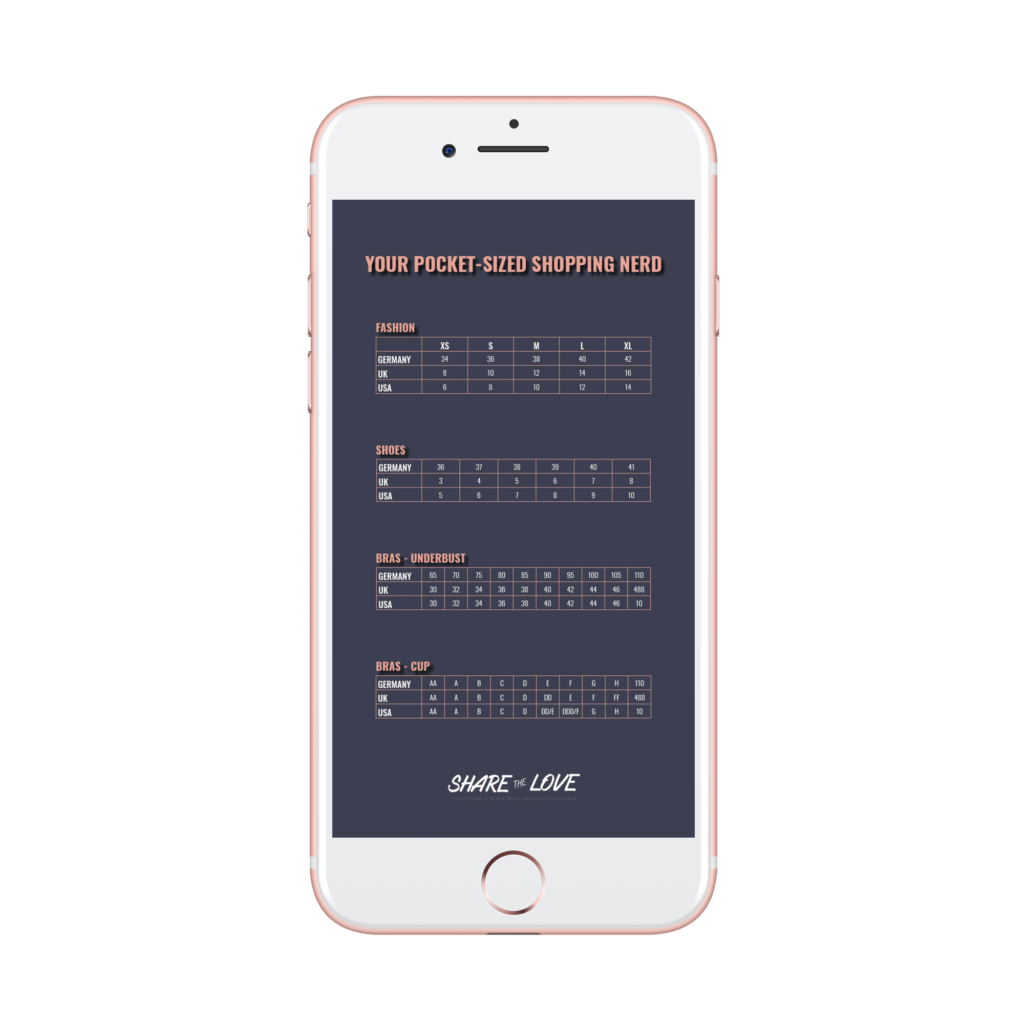 Die Größentabelle kannst du mit Klick auf das Bild oder hier herunterladen. Am besten speicherst du das Bild unter deinen Favoriten damit du es immer zur Hand hast.
Fehlen dir andere Länder zum Vergleichen? Gib mir einfach in den Kommentaren unten Bescheid.
Melde dich zu meinem Newsletter an, wenn du keine neuen Posts verpassen möchtest. Ich schicke alle paar Wochen ein Update mit nützlichen Downloads.
Danke fürs vorbeischauen

---
---