My hotel recommendations for your California Road-Trip
Lately I spent 10 wonderful days in sunny California. You can find the whole trip with a detailed itinerary here if you are interested. But for now, I would like to give you a short overview of our hotels as we have been very satisfied and this could be a helpful starting point for your planning.
We used several booking platforms to search for all kinds of accommodations. In the end, we decided to book everything through booking.com so that we have everything in one account.
Choice of Hotels
First of all, I would like to state that the selection of accommodation is a very personal thing and truly depends on your taste and priorities. When I am traveling alone I don't really care about the design of the room as I am more aware of my budget and hostels usually are more socially than hotels.
But traveling with my husband is something different and we tried really hard to find some places where we can fully relax and spend some quiet time. We are both huge fans of decorative and modern interior design. Hence, we searched for some hotels which you might find also really helpful if you have a similar taste.
Honestly the US hotel market is not the easiest for us. So far it was much easier to find a good value for money in Europe and Asia. Most of the time I feel more like on a business trip when I book big American hotel chains. Furthermore, when we were looking for cozy boutique hotels the average night was just too expensive (I am talking 300+ USD).
Therefore, we tried to find a right balance for our budget but also taste. I guess we did good in the end! Check out our selection:
San Francisco
Edwardian Hotel
The best about this hotel is its location. You can park your car next by (even for free on weekends). Nice restaurants and bars are also very close by and for one of the best shopping areas you only have to walk 10 minutes. Everybody was really nice and helpful!
Mammoth Lakes / Yosemite National Park
Westin Monache Resort
If you want to stay close to the Valley of Yosemite National Park you have to book far in advance. As we just booked one week ahead we had been lucky to find a place just outside the National Park at Mammoth Lakes. For October, I would say even a better choice as you are surrounded by the most beautiful autumn colors. Our room was equipped with a fireplace which was just the best thing after a long hike! Also, the room comes with a nice kitchen which allows you to cook and to eat in front of the fireplace.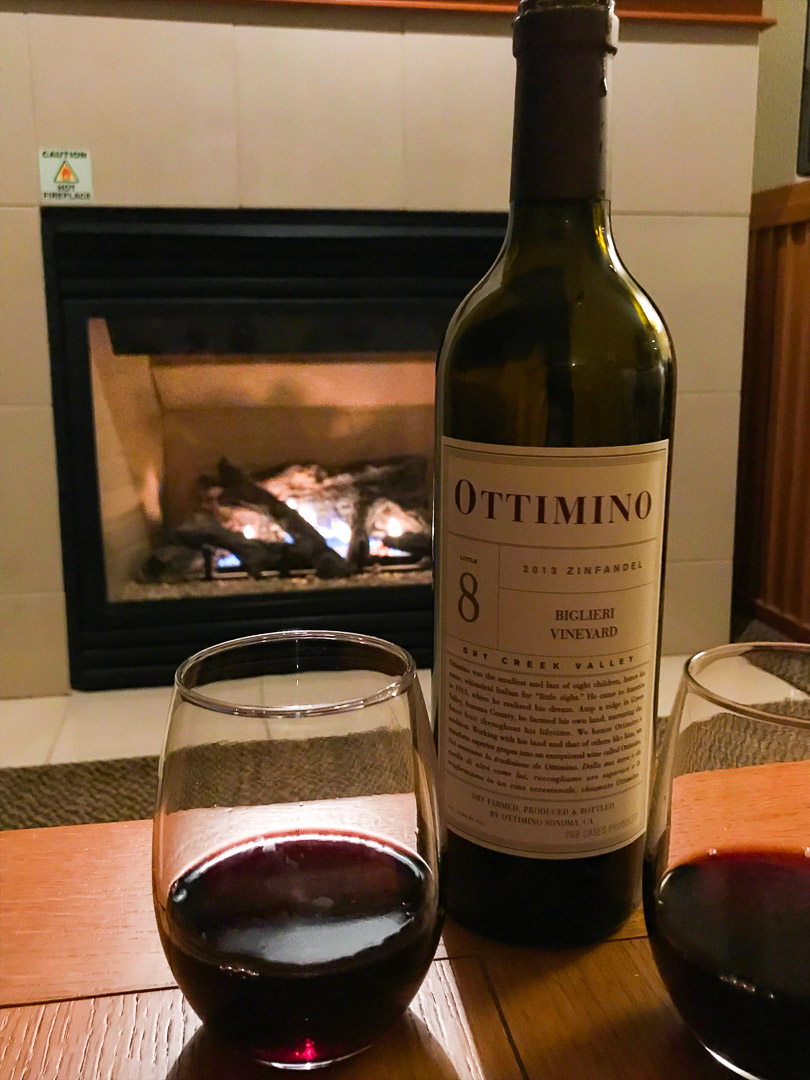 Monterey/Carmel-by-the-Sea
Arbor Inn Monterey
Pretty, typical American Motel with good parking and in walking distance to the Monterey pier. A relief for our budget.
Santa Barbara
Blue Sands Inn
The most beautiful Motel with pool and with so many little design details that you never want to leave the room. Saying good-bye just after one night was the hardest thing to do. If you are searching for new design inspiration this Inn is the place to go. The bathroom is equipped with so many small details and the room is designed in a very unique and comfortable surfer style.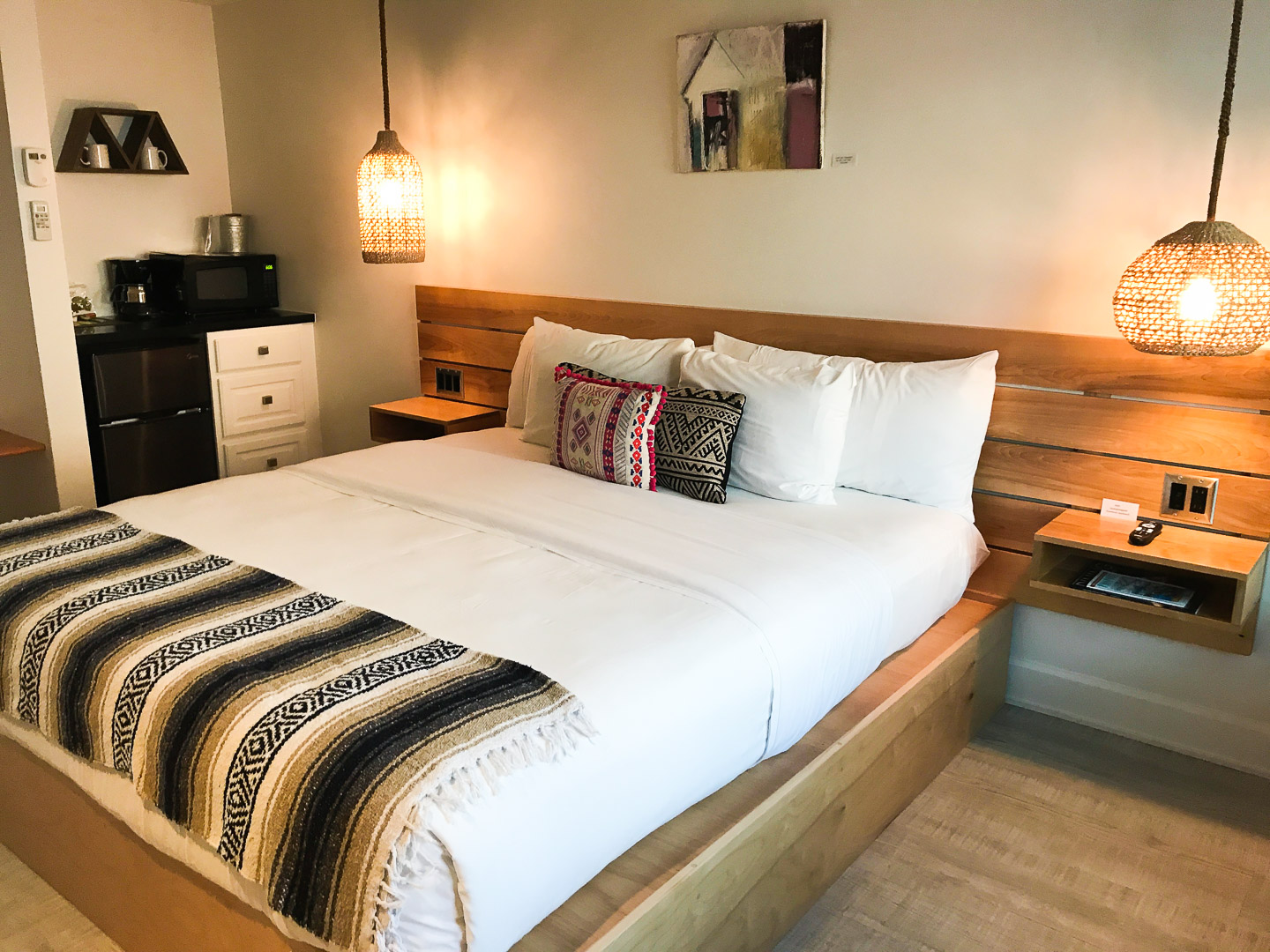 Los Angeles
Palihotel Melrose
In Los Angeles, everything is about location. The city is so huge that you have to plan ahead. This very unique boutique hotel with great design is located next to the Hollywood Boulevard and the Hollywood Sign. If you want to be quick in arriving and leaving it is also convenient as you don't have to drive through the city center. The colors of the room have been amazing: dark green and warm pink. There are so many little, kind details that it is fun to stay and explore. Also, the breakfast place is very cute and I can really recommend the eggs with avocado toast. Best breakfast of our whole trip!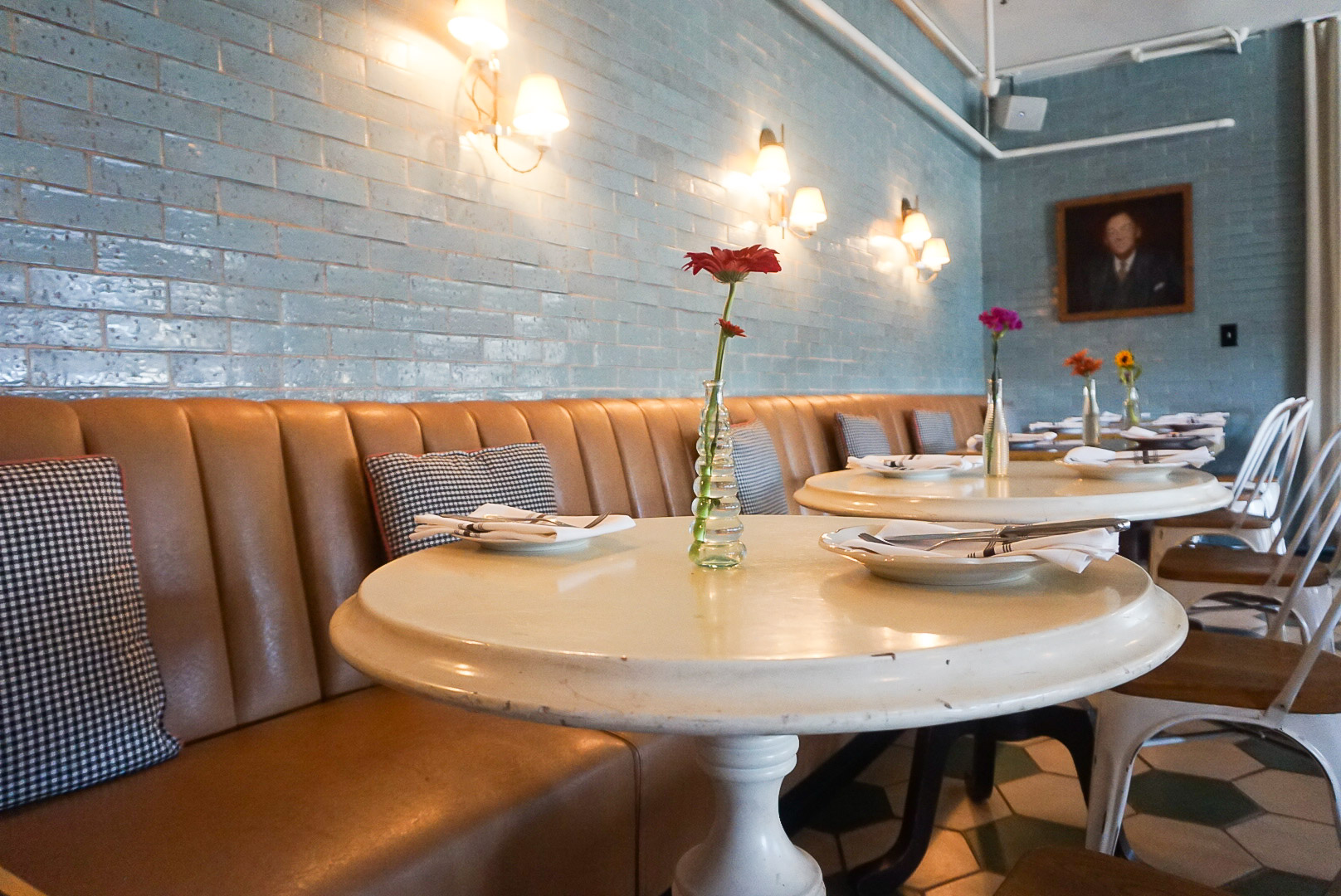 Palm Springs
The Riviera Palm Springs
If you look for a hotel with good location and modern design this is your place to go. The hotel also offers city bikes for free to cruise the area. There was a music event nearby so most of the hotels have been fully booked. As Palm Springs is famous for concerts it might be a good idea to book in advance!
San Diego
Blue Sea Beach Hotel
The hotel is located directly at the beach and you will find restaurants and bars close by. The rooms offer a modern design and a small balcony to enjoy the evening sun.
I hope you find this little overview helpful! It might be a good starting point for your planning.
Again, if you are interested in a detailed California road-trip itinerary check out my blog post here or sign up for the Share the Love Newsletter to receive a free brochure with all the information you need for your next trip to California. 
If you are heading to San Diego check out my recommendations for the trendy area North Park here.
Thanks for sharing the love and stopping by

---
---