Your comprehensive travel guide to California
In need for a travel guide to California?
I have put together the perfect free travel guide with all the information you need and a 10-day-itinerary for a road-trip from San Fransisco to San Diego.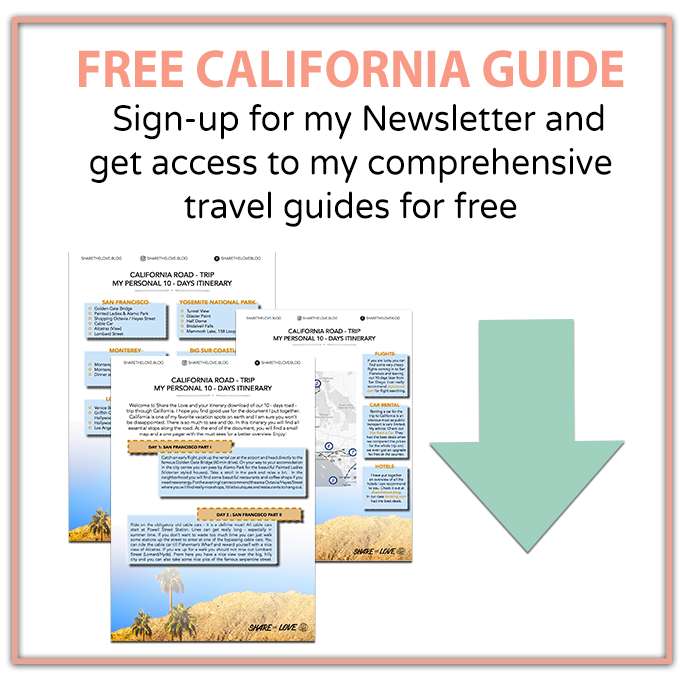 Travel Guide Download
You can download the guide by signing up to the Share the Love Newsletter. The paper comes along with a map, a detailed day to day description and an overview of the best sightseeing stops in each city.
Related Posts
If a quick overview is enough for you there are some useful links you can check out on my blog:
Blog post of our 10-days vacation in California: Click here.
Overview of our recommended hotels: Click here.
Shopping tipps for the vibrant neighborhood North Park in San Diego: Click here.
I hope you find this information helpful. Let me know what you think.
You will have an awesome time in California!
Thanks for sharing the love and stopping by

---
---