Travel Guides for Inspiration & Planning
Read and download my tipps and tricks for the best road and city trips. Focus is mainly on the United States due to may current new home base. However, stay tuned for some other destinations next to the US.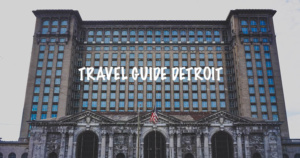 Detroit – Apocalyptic vibe meets raw urban lifestyle Have you been to Detroit? I realized Thanksgiving is a huge thing here and maybe similar to Christmas for us in Europe. Everybody is coming from far away to spend some quality time together with great food.
Read More »
Questions? Feedback? Cooperation?
Easy-peasy: Just shoot me a message
When completing this form your name, e-mail and message will be collected in order to deal with, and only in relation to, your enquiry. Please read our Privacy Policy to see how your data is used and stored. 
Are we friends on social media yet?
Sign-up for the share the Love Newsletter