Your CV is the first chance you get to make a good impression on a potential employer. In the best case, you will have a one-pager that gets to the heart of your experience at first glance. As you will most certainly know, the CV should be individually tailored to the job you are applying for, including the skills, qualifications, and experience that are most suited for the job. The CV is primarily a marketing instrument, and with every marketing document, you are not only communicating through the written word but also through the design. In order to stand out, a different design allows you to gain the attention you need to be seen. Make yourself and your global background visible with the matching CV design. 
Download your CV Template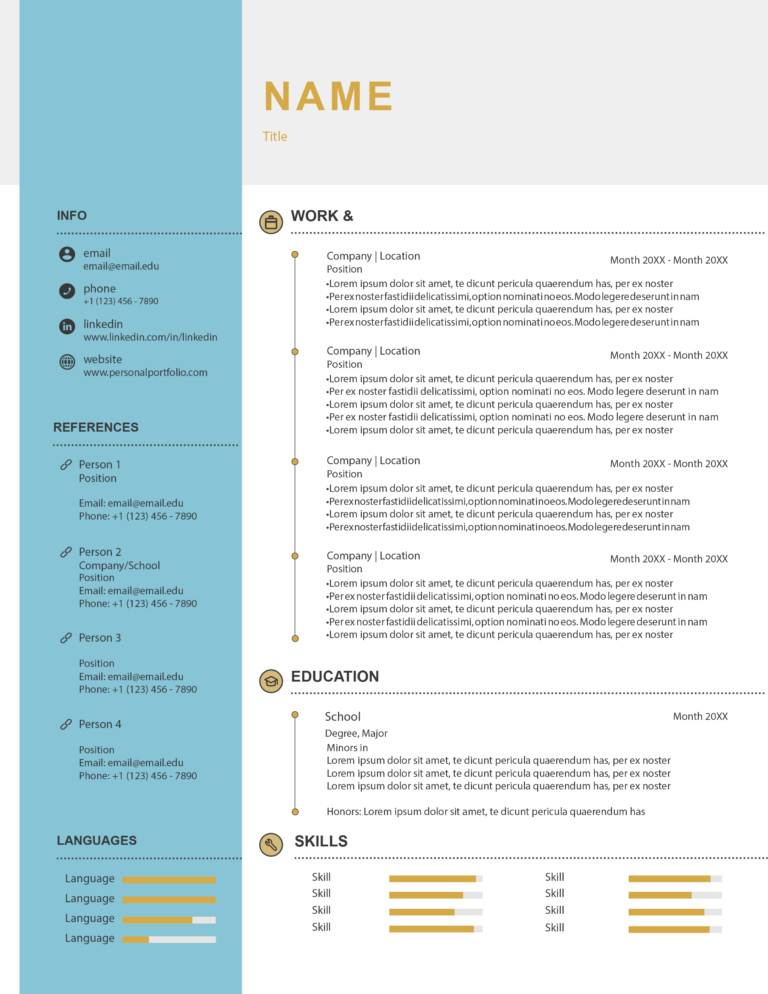 Stand out from the crowd with a designed CV that shows all your qualifications and information on a stylish one-pager. 
You can use the Adobe program "InDesign" to make changes on the document and adjust it to your liking. Insert all the relevant information and safe it as a bullet proof PDF before sending to your chosen potential employer. 
Caution: You will need InDesign to open the document and make adjustments.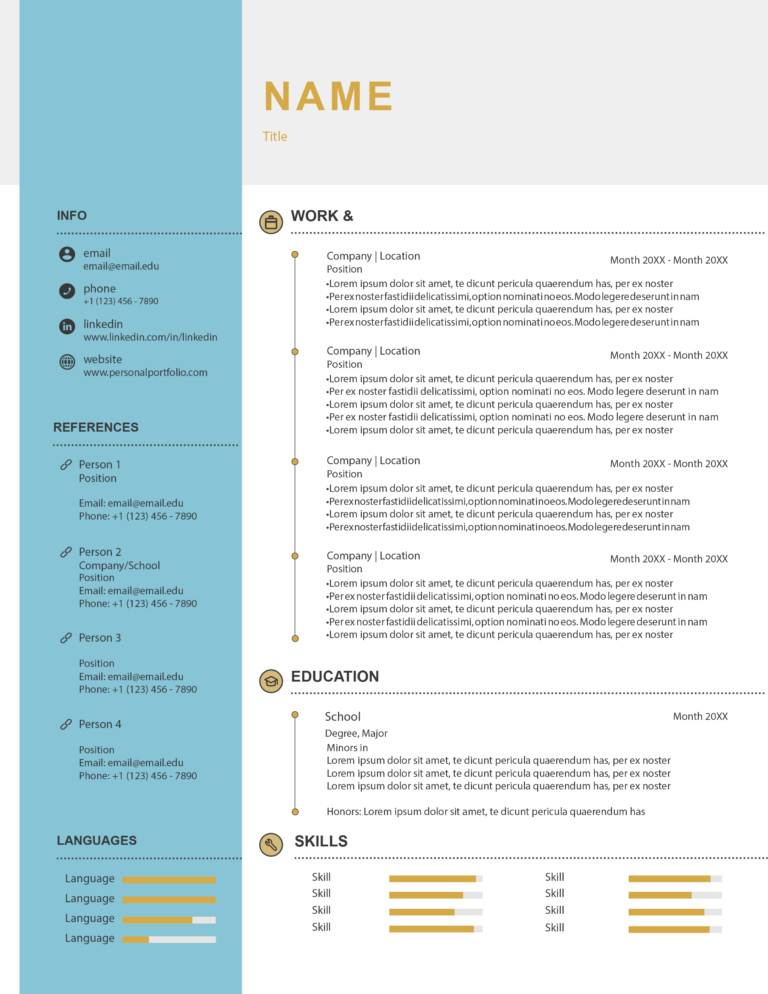 If you don't have access to InDesign or you are not used to the program don't worry. I am happy to do the work for you. I will send you a form with all the information I need from you to design your unique CV. You can ask for color adjustments on the CV you see here to make it even more individual. You will receive a final PDF with all the information filled out to send to you chosen potential employer.
Caution: Currently the estimated delivery time is about 48 hours after receiving your information.