The Adventure of living abroad
Moving abroad always involves some kind of culture shock. No matter if your are moving to a country with the same language or your moved for the 5th times: moving always involves giving up our well-known safe space and start the wonderful journey to something unknown. Find all the blog posts I have written on the topic of moving and living abroad connected to other cultures and lifestyles. If you are living abroad and want to share you life with us please feel free to send me an email to info@sharethelove.blog to be featured.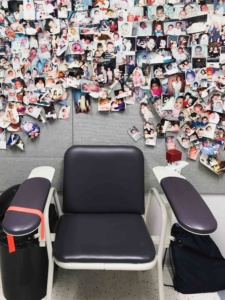 When you are moving abroad it's funny how many small things in daily life start to become a big event. For me visiting the gynecologist was one of these moments. In this article, I describe a little bit of my routine visit last week to give you some insights on how different our cultures are in these daily life situations. For my male readership: I know that's TMI, but if you are curious keep on reading 🙂
Read More »
QUESTIONS? FEEDBACK? COOPERATION? EASY-PEASY: JUST SHOOT ME A MESSAGE
When completing this form your name, e-mail and message will be collected in order to deal with, and only in relation to, your enquiry. Please read our Privacy Policy to see how your data is used and stored. 
ARE WE FRIENDS ON SOCIAL MEDIA YET?
SIGN-UP FOR THE SHARE THE LOVE NEWSLETTER