Moving abroad (especially as the Expat Partner) can have a huge impact on your career. Legal barriers can make a stop to your professional development as well as language difficulties or low self-esteem after endless rejections in a foreign job market. Facing difficulties with continuing my professional career path was my Number One motivation for starting this website in the first place. I was shocked to find out, that I am no exception but the norm. I decided that something has to change!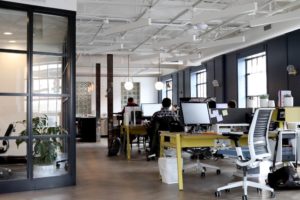 Start-ups are enjoying a great image nowadays, and people are looking for ways to get a foot into this promising sector. In this article, I will explain the advantages & disadvantages of working in the start-up sector and how to apply successfully.
Read More »
The best resources to plan your professional career abroad as the Expat or Expat Partner
QUESTIONS? FEEDBACK? COOPERATION? EASY-PEASY: JUST SHOOT ME A MESSAGE
When completing this form your name, e-mail and message will be collected in order to deal with, and only in relation to, your enquiry. Please read our Privacy Policy to see how your data is used and stored. 
ARE WE FRIENDS ON SOCIAL MEDIA YET?
SIGN-UP FOR THE SHARE THE LOVE NEWSLETTER